Can't get enough of Avatar: The Last Airbender? Especially after the news of an upcoming tabletop RPG? Why not try out this Uncle Iroh's Dream board game then?
BoxLunch is selling Uncle Iroh's Dream for the low, low price of $19.92. It's actually a pretty reasonable price for a board game. Especially for an official Avatar: The Last Airbender board game from Nickelodeon. Note that this price is 20% off of the regular price of $24.90 though. I have no idea how long this discount will last. So if you have any desire to get this board game, you might want to hurry up there.
Uncle Iroh's Dream: The Details
Iroh technically dreamed up Uncle Iroh's Dream. In this case though, Marc Goldner, Rachel Korsen, and Robert Gross developed the board game. The board game includes 560 mini cards, 1 paper pad, 4 pencils, 1 sand timer, 3 wooden tokens, and 1 rulebook. At least 1 of those tokens is the White Lotus tile, so you feel like you get your money's worth out of it already.
The game is for kids aged 7 and up, and is designed for 3-10 players, which means that Aang and his Gaang could play it all on their own if they could. Each game session lasts 15-20 minutes, depending on how long it takes for you to find that blasted White Lotus tile. As for how you actually play Uncle Iroh's Dream though, details seem to be few and far between. The official details on BoxLunch only states this:
In Uncle Iroh's Dream, follow the wise firebender's sage advice and craft your own cartoon stories using characters, locations, events, animals, and special item cards! Save your favorite written stories as mementos and use the White Lotus tile, Avatar state and Appa tokens to make your story more unique!
So yeah, you actually have to get Uncle Iroh's Dream just to find out how to play it. Fortunately, this is Iroh. He'll probably explain it in a meandering fashion, just so it's all the more satisfying when you learn the lesson yourself.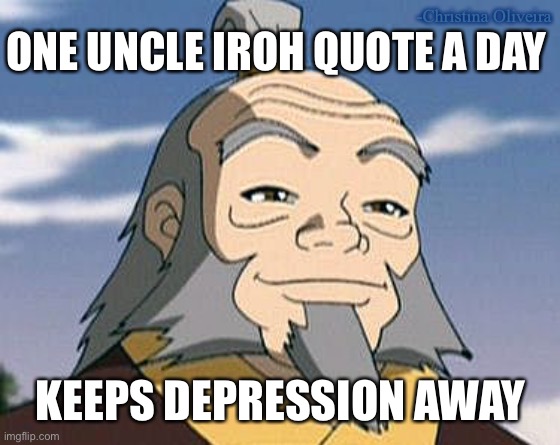 Conclusion
Uncle Iroh's Dream is a new, official Avatar: The Last Airbender board game. What's it about? Well, you'll just have to buy it, open it up, and see what it's about. After all, a life without surprises might as well be death.
Source: BoxLunch