The director of Doctor Strange and also the upcoming, currently untitled sequel, Doctor Strange 2, has deleted a tweet that he recently posted. In it he seemed to hint that we could be seeing the introduction of Namor: The Submariner in the new film.
This all started when Scott Derrickson posted a picture of the comic: Fear Itself: The Deep #1. That image featured "The Sorcerer Supreme" himself as well as Namor.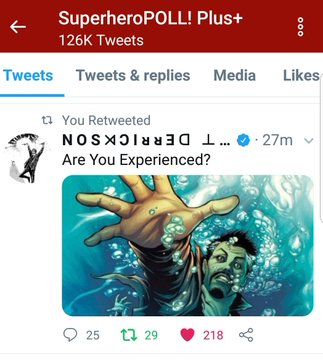 Doctor Strange 2 Director Hints at a Submariner Appearance
Granted, this is not particularly unusual for Derrickson. He posts Doctor Strange related content very often. Hoewever, it is important to note that this tweet was quickly deleted. That means that this could be something that Disney and Marvel Studios do not want the public to know about just yet.
Derrickson returns to direct Benedict Cumberbatch again in Doctor Strange 2, slated for a 2021 release. C. Robert Cargill returns as well, penning the screenplay. Whether he in fact wrote Namor into the story remains to be seen.
Would you guys like to see Namor show up in Doctor Strange 2? Let us know!