If you didn't know, the latest in a long line of H.P. Lovecraft adaptations, Suitable Flesh, just released a trailer. It stars Heather Graham, Judah Lewis, Bruce Davison, Jonathon Schaech, and horror queen Barbara Crampton. It comes from director Joe Lynch and has a screenplay from Dennis Paoli. Paoli is of course, known for writing absolute horror classics like Re-Animator, From Beyond, Castle Freak, The Dentist, and Dagon.
If you didn't catch the drift, this is a love letter to those fleshy, gooey, gross, sexy, and frightening horror films of the '80s and '90s. The late Stuart Gordon was the absolute master of the genre, and it looks like Lynch and Co. are paying homage to his work here. If you didn't follow the plot exactly from the trailer, here's a synopsis to refresh you.
Psychiatrist Elizabeth Derby becomes obsessed with helping a young patient suffering extreme personality disorder. But it leads her into dark occult danger as she tries to escape a horrific fate.
Suitable Flesh is out in theaters and everywhere you rent movies on October 27th, 2023. It also has a special sold-out screening at Beyond Fest!
Stuart Gordon Should Be Proud
Well, it's a good thing the Suitable Flesh trailer looks like they're hiding all the good juicy parts even though it's a red-band trailer. There are some sexy scenes on display, but nothing that shows off some effects or how and why the body swap between the two characters happens.
We're in an age where people are seemingly more and more prude when it comes to their movies. The age of the absolutely sexy '90s thriller is over. Now, people are complaining about sex scenes being unnecessary in movies. So it's refreshing to see a movie come along that not only celebrates that it's going to be sexy but actually makes a sex scene the inciting incident of the movie. If you haven't seen any work from Joe Lynch and want a bit of an introduction to his work, he did an absolutely smashing episode of Shudder's Creepshow. You can read our review here. It also features Barbara Crampton!
I, for one, cannot wait to see Suitable Flesh. I love this style of horror movie, and it's awesome to see someone else take up the mantle for gooey/sexy horror. This one has all the ingredients of a new-age classic. Let's hope it can live up.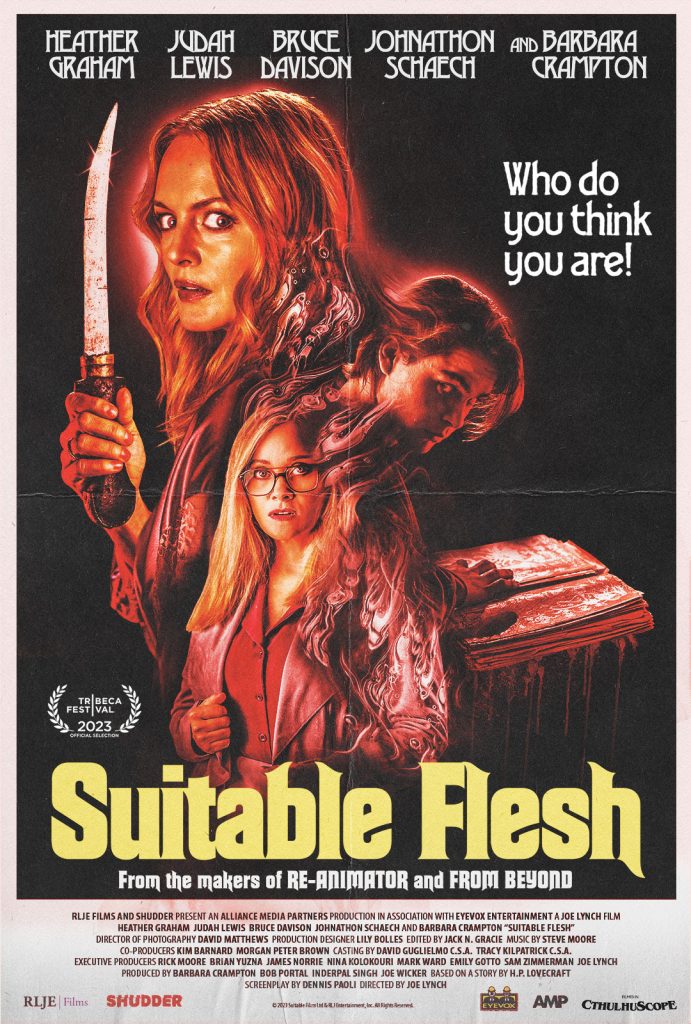 For more on Halloween, check out Fright-A-Thon, the two-month-long Halloween content marathon!
Keep Reading: