The following review is a Spoiler-Free review of the first six episodes of Star Trek: Strange New Worlds Season 2.
Star Trek: Strange New Worlds debuted as a spin-off of Star Trek: Discovery, but quickly found its own footing in Season 1. With a great cast of characters and fun callbacks to the show that many of us fell in love with, the show was searching for its identity, trying to find a niche it can call its own. While the first season did a lot of setup with its characters and world, it felt often times forced and aimless as we waited to see what these backstories and characters were building towards.
I'm happy to say that the second season certainly finds its niche within the Star Trek canon; it's one that largely works. Its character-focused narrative utilizes character moments to help drive powerful overarching narratives that feel fresh and exciting. Like Season 1, there are a lot of callbacks and references to older Trek content; chief among them is the original series. This time it feels more purposeful and exhilarating.
The Prime Directive For Star Trek: Strange New Worlds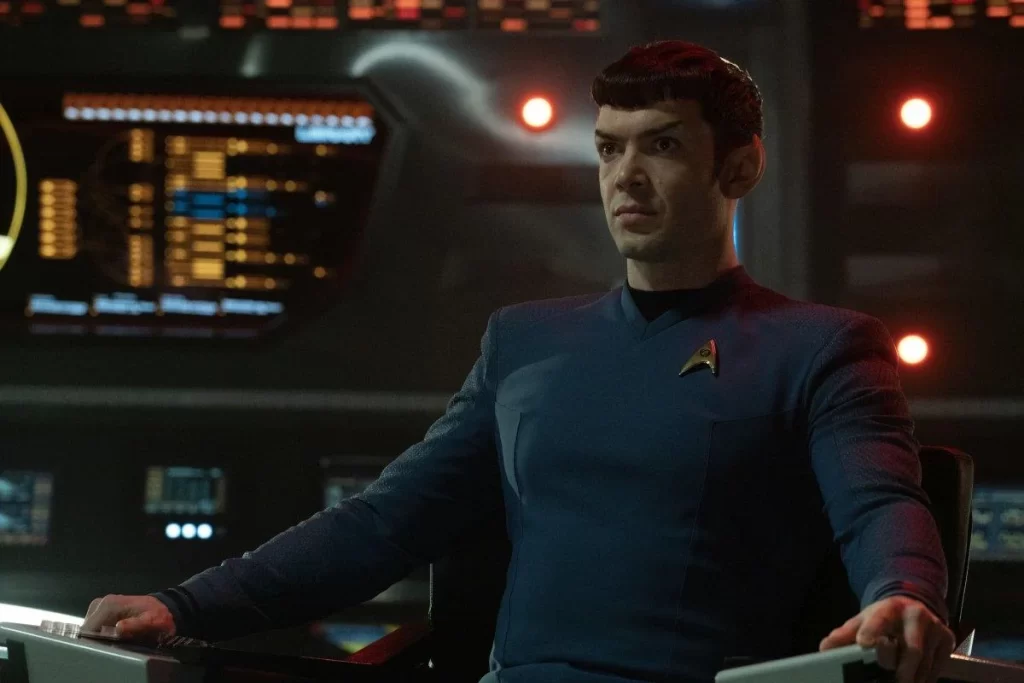 While each episode of Star Trek: Strange New Worlds focuses on different stories, each episode does a great job of getting you to care about the characters you love already. You learn more about the new characters in (mostly) effective and exciting ways. The show perfectly blends episodic content intertwined with overarching character growth and development. It is so effective that frankly, other shows should take note of it.
Star Trek: Strange New Worlds Season 2 fleshes out characters from Season 1. In particular, La'an gets some meaty content in Episodes 2 and 3, which makes her an interesting character, especially with her familial heritage. She's arguably the most exciting character in Season 2 and has a lot of interesting subplots that explore a deep sense of trauma that drives her gruff exterior. While I can say this for many of the characters on the show, she's the one character that I'm most excited to see explored in this season and beyond.
Spock also gets a lot of meat to chew into, particularly as pertains to his feelings for Nurse Chapel. Spock's struggle with his emotional side in Season 2 is coupled with the subplot of his love for Nurse Chapel. This subplot runs neck-and-neck with Pike's knowledge of his inevitable fate as the primary arcs for these first six episodes of the season. In this sense, Episode 5 is a big episode for the season and one for fans to watch out for. It's clear to me that these two stories are set to become even bigger and converge at some point in the future. Feel free to speculate away as to how that'll happen; but it's clear that the show is building towards something big. Despite that, it's all driven by character moments and meaningful arcs.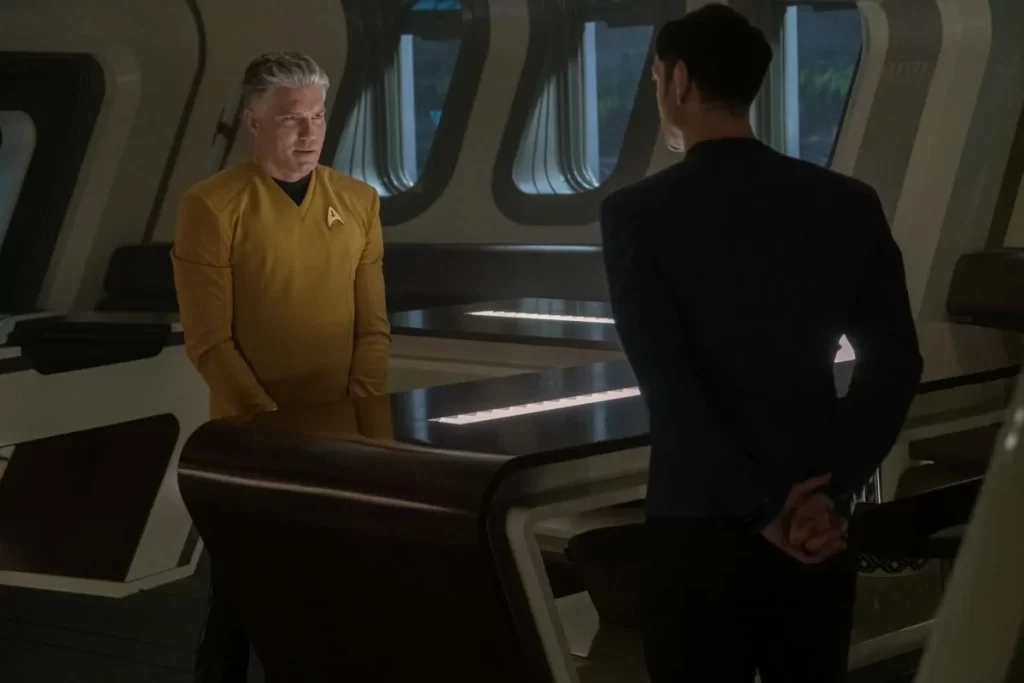 Some Performances Miss The Mark
Some cast members, however, don't quite work as well as they should. Carol Kane enters the show early in the season as the new Chief Engineer; she's a fine actress on her own, but her presence in the show often feels forced, distracting, and irritating. Hopefully, down the road, they give her more material to make her more interesting and justify her inclusion; but as is she's a head-scratching addition to the cast.
The actor playing James T. Kirk gets more screen time in Season 2, and that's a performance that never quite finds its feet. Understandably it's hard to measure up to William Shatner's performance, but it's a performance that oftentimes feels hollow and uninspired. Even as Episodes 3 and 6 give the actor opportunities to shine, he never does. It oftentimes feels like you're watching a whole different character; it never feels like you're watching the iconic character from Star Trek lore.
Conclusion
If you're a Trek fan, you'll likely enjoy more of what made Strange New Worlds great in Season 1. With all the more focus on character development and interesting character arcs, it's a show that effectively pulls you in and gives you plenty of reasons to want to watch the next episode. It may be cliché to say, this is one of the few shows that is arguably binge-worthy and well worth your time. If you're a casual or dedicated Star Trek fan, the interesting character work pulls you in.
Season 2 debuts on Paramount Plus on June 15th, and new episodes are debuting every Thursday.
For all things Star Trek and TV News, keep it tuned to That Hashtag Show.
Keep Reading: