Any fantasy anime fans or Mizuki Tsujimura fans here eager to see Lonely Castle in the Mirror? Well, I've got some good news for you there. As it turns out, GKIDS has finally chosen to give us as theatrical release date for this anime film adaptation of Tsujimura's novel. What is it, you might ask? Well, let's find out, shall we?
Lonely Castle in the Mirror: Not-So-Lonely Castle in the Movie Theater?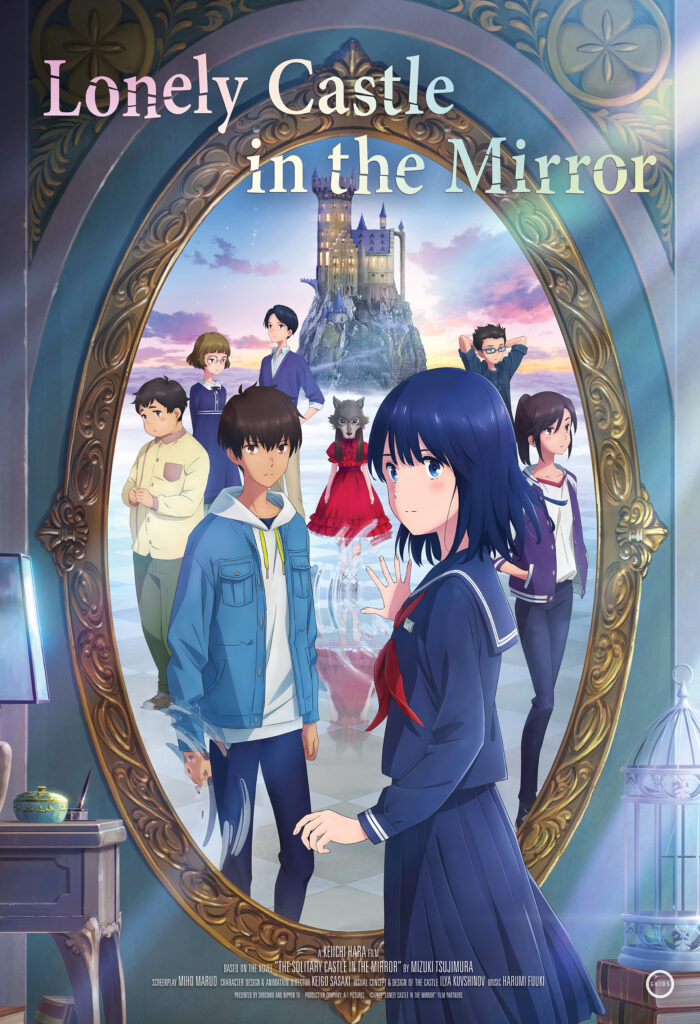 GKIDS is celebrating its 15th anniversary as an anime and animation distributor now. To celebrate this occasion, they've decided to finally reveal the theatrical release date for the anime film Lonely Castle in the Mirror by animation studio A-1 Pictures (Sword Art Online, Lycoris Recoil, Nier: Automata Ver1.1a). According to them, this anime film adaptation of the Japanese novel of the same name by Mizuki Tsujimura will make its debut in theaters on June 21 and June 22, 2023 only. Yes, that means this anime film will only screen for those 2 days. If you want to watch this anime film after those dates, you're going to have to wait for the Blu-ray release, or possibly for Crunchyroll to stream it if they ever do.
Lonely Castle in the Mirror will premiere in theaters in the original Japanese audio with English subtitles. Or in English dub if you really want to watch it. You can purchase tickets for either version at the anime film's official website.
Want an idea of what Lonely Castle in the Mirror is about? Well, GKIDS does have an official synopsis for the anime film. You can check that out below:
Shy outcast Kokoro has been avoiding school for weeks when she discovers a portal in her bedroom mirror. She reaches through and finds herself transported to an enchanting castle where she is joined by six other students. When a girl in a wolf mask explains that they have been invited to play a game, the teens must work together to uncover the mysterious connection that unites them. However, anyone who breaks the rules will be eaten by a wolf.
Source: GKIDS