DC is about to see a seismic shift toward the future. One of the most important things along that journey is Superman: Legacy. DC Boss James Gunn is writing and directing this first installment in their multi-year saga. The Hollywood Reporter has some new details surrounding the project including casting rumors and frontrunners for roles in the film. The film isn't close to filming just yet, but casting is hitting a crucial phase. There's a short list of actors up for Clark Kent/Superman, Lois Lane, and Lex Luthor that could shape the characters for the next ten years.
David Corenswet, who recently starred in Pearl, is one of the frontrunners to play Superman. He's advanced to a screen test phase that likely takes place sometime after Memorial Day. According to sources, there are at least two other contenders that may be in the mix, but it's unknown who they are.
One person who was floated around as a possibility for Clark/Superman was Jacob Elordi, from Euphoria. However, he wasn't even submitted for a casting call or anything. Other actors that were apparently in the mix, but haven't advanced in casting were Tom Brittney and Andrew Richardson.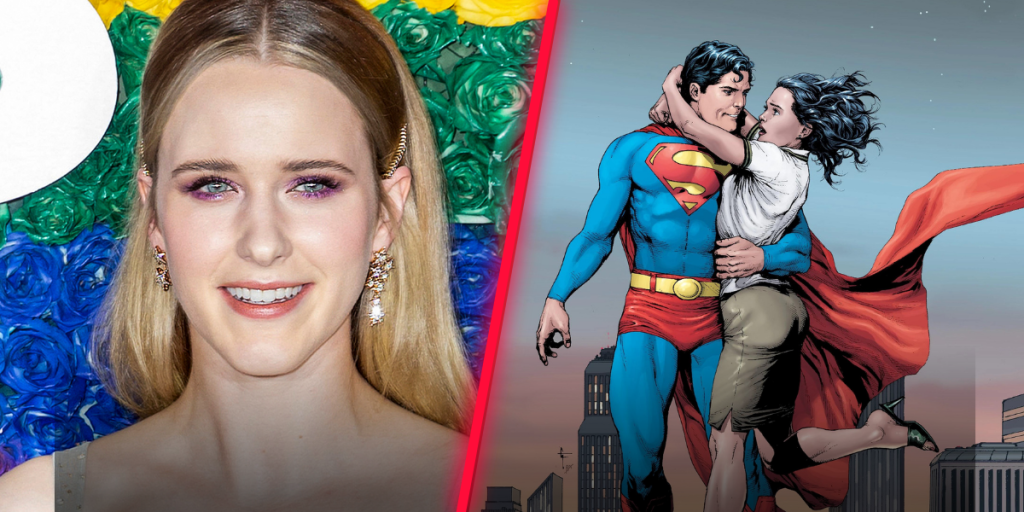 Lois Lane is an equally important role to cast for Superman: Legacy. The top contenders for that role are Emma Mackey from the series Sex Education and the upcoming Barbie; Rachel Brosnahan, from The Marvelous Mrs. Maisel; Bridgerton actress Phoebe Dynevor; and Samara Weaving from Ready Or Not and the recent Scream VI. Out of those candidates, it's unclear who is moving to the screen test phase. THR's sources say that Brosnahan had an excellent audition, but she might be a bit too old to fit the time frame for what Gunn is trying to achieve. She's 32, and he might be looking for 20-somethings.
In their piece, a lot of these rumored choices might have been disputed by some of their sources. One source dismissed some of the names as "a chatroom list."
An interesting choice is the role of Lex Luthor. He's Superman's greatest villain and has been previously played by Gene Hackman, Jesse Eisenberg, and Kevin Spacey on film. Nicholas Hoult is said to be the frontrunner for the role, but industry insider Justin Kroll said differently in a Tweet.
Hoult had previously been up for consideration on The Batman, but Robert Pattinson was picked over him for that role. If Kroll is right, it might throw a wrench into the idea that Gunn only wants 20-somethings to play the characters. Hoult is 34, so that could give hope for Rachel Brosnahan to get the role of Lois Lane as well.
One final bit of interesting news is that the movie will be populated by many faces as it will seek to introduce DC heroes that are already established in the movie's setting. Superman: Legacy will be the first film under James Gunn and Peter Safran's leadership, so a lot is riding on this one.
James Gunn took to Twitter to explain casting and say that no one of the principle players in Superman: Legacy has been cast yet.
The final two DC films under the previous regime The Flash and Aquaman and the Lost Kingdom both release later this year. The Flash had exceptional reactions to its private screening at CinemaCon earlier this month.
This casting news is definitely exciting, and we'll keep you updated on all things DC as we get news.
For more on DC, make sure to check back to That Hashtag Show.
Source: The Hollywood Reporter
Keep Reading: