The release of the Fast & Furious Saga film Fast X is right around the corner. To celebrate Universal Pictures has released the 'Father and Son' featurette. Starring Vin Diesel, Michelle Rodriguez, Tyrese Gibson, Chris "Ludacris" Bridges, Jason Momoa, Nathalie Emmanuel, Jordana Brewster, John Cena, Jason Statham, Sung Kang, Alan Ritchson, Daniela Melchior, Scott Eastwood, with Helen Mirren, Charlize Theron, Brie Larson, and Rita Moreno; Fast X will be in theaters on May 19, 2023. You can check out the official 'Father and Son' featurette below.
Fast X -'Father and Son' featurette
Over many missions and against impossible odds, Dom Toretto (Vin Diesel) and his family have outsmarted, out-nerved and outdriven every foe in their path. Now, they confront the most lethal opponent they've ever faced: A terrifying threat emerging from the shadows of the past who's fueled by blood revenge, and who is determined to shatter this family and destroy everything—and everyone—that Dom loves, forever.
In 2011's Fast Five, Dom and his crew took out nefarious Brazilian drug kingpin Hernan Reyes and decapitated his empire on a bridge in Rio De Janeiro. What they didn't know was that Reyes' son, Dante (Aquaman's Jason Momoa), witnessed it all and has spent the last 12 years masterminding a plan to make Dom pay the ultimate price.
Dante's plot will scatter Dom's family from Los Angeles to the catacombs of Rome, from Brazil to London and from Portugal to Antarctica. New allies will be forged and old enemies will resurface. But everything changes when Dom discovers that his own 8-year-old son (Leo Abelo Perry, Black-ish) is the ultimate target of Dante's vengeance.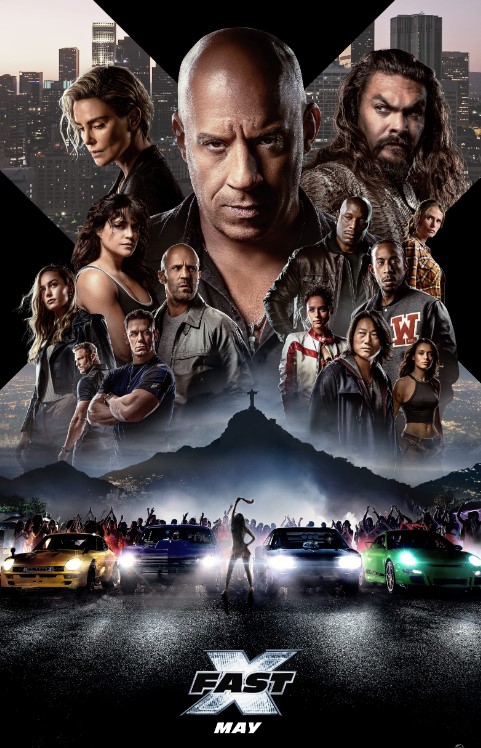 We Want To Hear From You
Are you excited about Fast X releasing on May 19th? What are your thoughts on the new featurette? Also, what other movies or series are you excited about that are releasing this year? That Hashtag Show wants to hear from you.
You can tell us your thoughts by leaving a comment below or hitting me up at NerdyVet574. You can also join me on That Hashtag Show Facebook page to chat about all the movie news. Also, make sure to stay up to date on all the Pop Culture news by following us at ThatHashtagShow.com.
Source: NBC Universal
SEE ALSO: