FOR THOSE OF YOU WHO HAVE YET TO SEE CAUSEWAY, THIS IS A NON-SPOILER REVIEW.
As Oscar Season approaches, there is always a list of films that were considered hopefuls at the beginning, whether it be because of who is starring in it or who's behind the scenes, that end up getting completely forgotten about because they didn't live up to expectations.  This year there are already a couple that come to mind, including another Apple TV+ film, The Greatest Beer Run Ever.  But, I hope that Causeway does not meet that fate.  This is a deeply felt and understated drama that really hit me in all the right places.
WHAT IS CAUSEWAY ALL ABOUT?
A US soldier named Lynsey suffers a traumatic brain injury while fighting in Afghanistan. She returns home to New Orleans in need of rehabilitation, yet finds herself in a constant battle with her mental health and depression. One day, her truck breaks down and she strikes up a friendship with the mechanic who is helping her fix it. Little does she know, that her new friend is also dealing with his own past traumas as well.
IS THIS FILM OVERLY DEPRESSING? OR DOES IT HAVE ITS LIGHTER MOMENTS?
While it starts out as a very somber, sobering look at PTSD… it morphs into a much more palatable, and uplifting tale of finding "a light at the end of the tunnel" as it progresses. This isn't just about the emotional, mental and physical scars left behind from war. It is also about the trauma and grief that can happen in everyday life, as well. And how we can only overcome these hurdles, if we allow ourselves to be vulnerable and let people in.
Furthermore, Causeway is refreshingly free from romance, as it examines a mature platonic friendship in such an authentic way.  As we grow older it becomes increasingly harder to create strong friendships, as we build up barriers and let our past wounds obstruct our growth.  But this film shows how in breaking those barriers and opening ourselves up to new relationships, we can also begin the process of healing those wounds. 
HOW ARE JENNIFER LAWRENCE & BRIAN TYREE HENRY?
The casting of Jennifer Lawrence and Brian Tyree Henry as newfound companions… is truly inspired. These two wildly talented performers use their charisma to light up the screen, and liven up the admittedly low-key, and slow-moving film. It's really great seeing Lawrence thrive in independent cinema, after being the highest paid actress in Hollywood. Her performance here is no-frills and pragmatic, yet tenderly realized.
But Brian Tyree Henry, who was the best part of this year's Bullet Train, is also the best part of Causeway.  I wanted to reach out and give his character James a hug, every time I saw him.  Henry is able to convey so much pain and hurt with just his gaze alone, but also a zest for life… that makes him a perfect foil for our lead Lynsey.  Though it is a year of stacked performances and I still want to see Ke Huy Quan take home the Golden Statue for Everything, Everywhere All At Once… I think Brian Tyree Henry deserves a nomination for his turn here.
HOW ARE CAUSEWAY'S OSCAR CHANCES?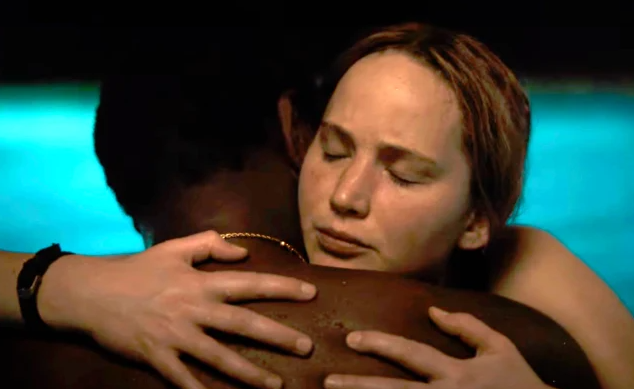 While I think Causeway is a breath of fresh air and an important dive into many issues pervading our society… I think it's too modest of a film to be the Oscar darling that Apple TV+ was surely hoping it would be.  Not a whole lot happens in this movie… it's just a quick, harmless slice-of-life drama with two great performances at its center and some genuinely poignant themes.  And if you're not looking for anything more than that, you will be wholeheartedly satisfied by this experience.
Causeway will be Streaming on Apple TV+ November 4th, 2022.
For More Reviews, make sure to Stay Tuned to That Hashtag Show!