There was news from FanX Salt Lake Comic Convention 2022. Much of it revolved around a role for Vincent D'Onofrio in the Marvel Cinematic Universe. Camren Bicondova, who played Catwoman in Gotham, thought that Kevin Costner played Indiana Jones. Michael Stackpole, the author of Star Wars: X-Wing, spoke regarding Star Wars: Rogue Squadron, the film that was going to draw from his series, being taken off Lucasfilm's release schedule. Alice (Rachel Skarsten) was going to give her life for Mary Hamilton in the fourth season of Batwoman. Marvel Cinematic Universe fans fuel MCU actors' enthusiasm.
At 18 episodes, Daredevil: Born Again will be the longest first season of a live-action series on Disney+.
A third Jay and Silent Bob film will happen.
Also, Kingpin/Wilson Fisk will be different on Disney+ than he was in the Daredevil Netflix series, D'Onofrio, who has played the character in the MCU and on Netflix, suggested.
And, Wilson is going to face off against Spider-Man/Peter Parker, D'Onofrio also suggested.
FanX ran Thursday through Saturday at the Salt Palace Convention Center in Salt Lake City, Utah.
Kingpin Actor Vincent D'Onofrio Suggests Character Will Clash Against Spider-Man
During the question-and-a-answer period that comprised most of the spotlight on D'Onofrio, a member of the audience asked him who he most wants to "fight" in the MCU.
"There's really only one end goal and I think somebody just said (it)," D'Onofrio replied. It sounded like someone in the audience had shouted Spider-Man/Peter Parker's name.
After D'Onofrio made that remark, the moderator of the spotlight threw out "Peter Parker."
D'Onofrio was then silent at first, but then said this:
"You guys have no idea what you are in store for in Born Again. And I know a little bit more than you guys. And all I can say is, you aren't going to be thinking about anything but the next episode. I promise."
"That's why Mark Ruffalo is not here," the moderator replied. "You're good at this."
Saying that there is a rumor that Kingpin will be different on Disney+ than in the Daredevil Netflix series, another audience member asked D'Onofrio, "How do you approach him differently now, and (do you have) any new plans?"
"I have to stick to the rules, so I will only say that (Daredevil actor) Charlie (Cox) and I will be given the chance to dig deeper than ever before with our characters," D'Onofrio replied.
Actors have to sign non-disclosure agreements when they start working on a production. Also, both D'Onofrio and Cox will be in the MCU show Echo.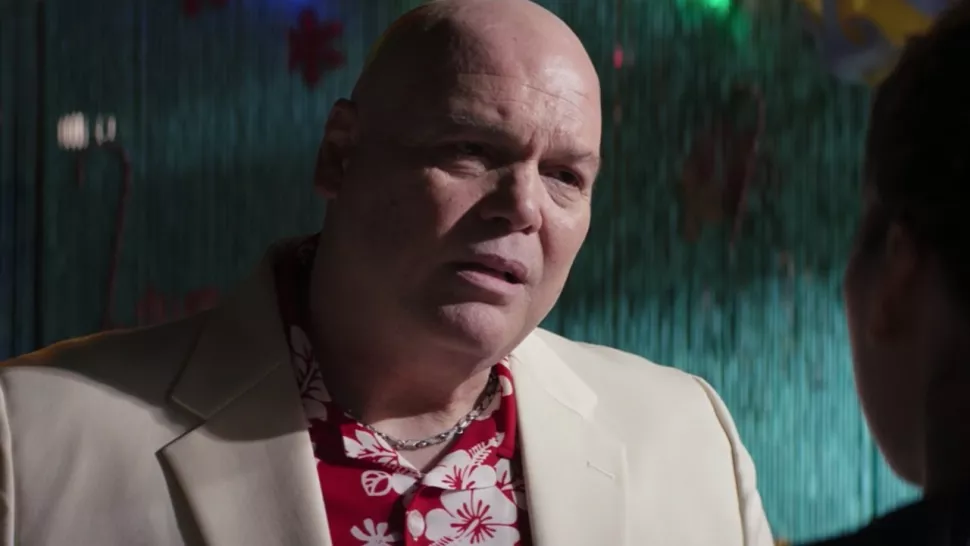 Further Remarks From D'Onofrio About Daredevil: Born Again
The moderator then told D'Onofrio that he wondered if Kingpin would not appear sporadically in Born Again, but do something quite different.
"I'm talking about a constant battle" during 18 episodes," the moderator said.
Enough time passed in which someone normally responds to a comment, but D'Onofrio didn't speak to that. The moderator then made a remark that showed that he understood that D'Onofrio couldn't.
D'Onofrio did respond to that, saying "It's a pleasure talking with you."
That Hashtag Show tried to talk with D'Onofrio after that, but FanX volunteers said D'Onofrio's booth was closed. D'Onofrio was speaking with an attendee at that time. However, it seemed clear that the attendee was the last patron to be visiting.
D'Onofrio also said that Born Again is the first time that a season would run as long as it is on Disney+.
Attendees of D'Onofrio's spotlight appreciated him giving them credit.
Marvel Studios "love(s) that our actors have so much enthusiasm, which, by the way, is fed by you," D'Onofrio said to the audience. "(The enthusiasm) comes from the fans. And we feel it," he added, noting that it helps him "rise to the occasion."
Other FanX 2022 News
Smith said, "We're going to make a third Jay and Silent Bob" when speaking at his own spotlight, which was relatively wide-ranging.
Its predecessor is Jay and Silent Bob Reboot. Before that came Jay and Silent Bob Strike Back.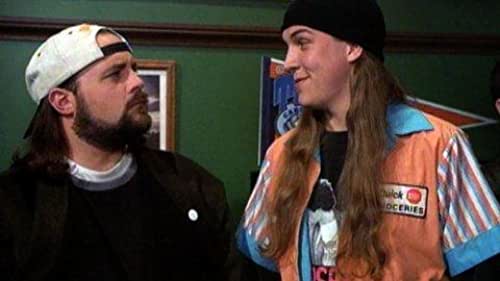 Skarsten said on a panel about her that Alice was going to sacrifice herself for May in Batwoman. She wasn't obliged to her employer when she worked on the show. Thus, Skarsten could say that she noted.
Michael Stackpole on Lucasfilm Removing Star Wars: Rogue Squadron From Its Release Schedule
Hollywood is defined by redoing productions, Stackpole noted to start a conversation with That Hashtag Show. He repeated that later in the conversation as well. Stackpole also said that he has communicated a little bit with Patty Jenkins, who was announced to be Rogue Squadron's director. He noted that she said that X-Wing is the foundation for her film. Stackpole also added that it would be fun for him to see that. (He said it's possible to see Gavin Darklighter, who was 16 in the book series, being in his 30s in Rogue Squadron.)
Stackpole also said that while he doesn't have any unique insight as to Rogue Squadron's development journey, he thinks there may not be a new release date for the film because it may be made into a Disney+ show. (That was the case at least with productions about Obi-Wan Kenobi and Boba Fett.)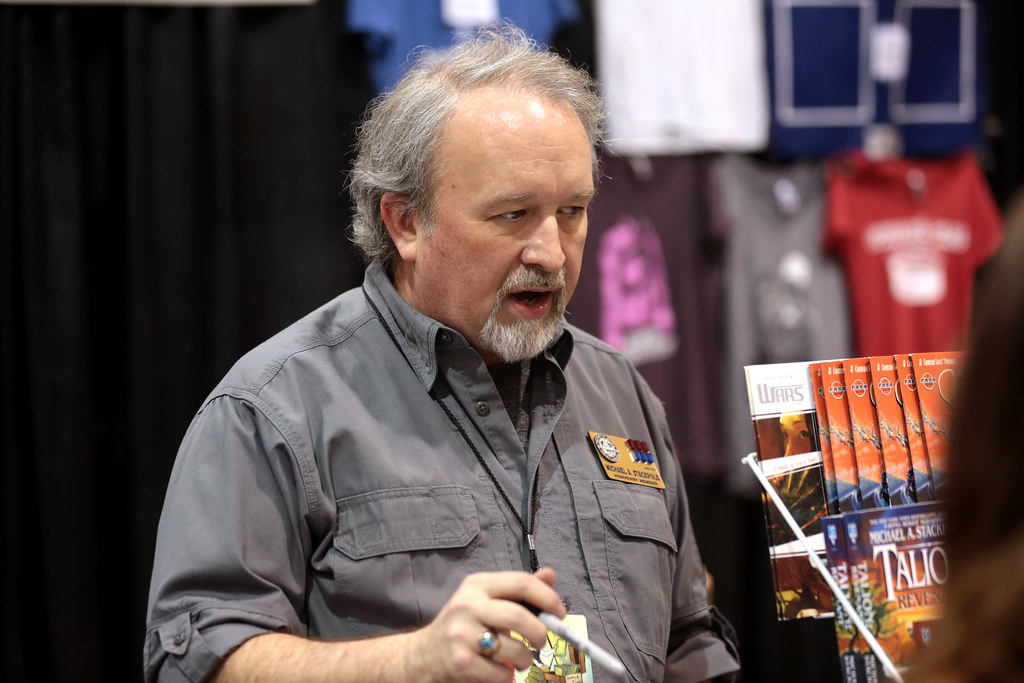 Bicondova made a surprising remark after an attendee at her panel asked her if she would be interested in acting in an Indiana Jones film.
She said she is because she is "a big Kevin Costner fan."
When she was told that Costner didn't play Indiana, she asked who. Many people in the crowd told her that it is Harrison Ford.
She replied, "Same difference." She said seconds afterward that she was so embarrassed for not knowing.
Bicondova then said she would be interested in "any project I feel is impactful or fun.
"I'm happy to do anything … that's purposeful," she added.