It appears that we're finally going to get a conclusion to Ash's story with Blade Runner 2039. Not only that, but it's happening fairly soon, all thanks to Titan Comics. How so? Well, read on:
The End of Ash?
Titan Comics and Alcon Publishing are proud to announce their new comic book series Blade Runner 2039. This new sci-fi comic set in the world of the 1982 film Blade Runner by Ridley Scott (which itself is based on the 1968 dystopian sci-fi novel Do Androids Dream of Electric Sheep? by Philip K. Dick) will mark the 3rd and final return of Aahna "Ash" Ashina to the comic book world. Mike Johnson (Supergirl, Star Trek) will return for this as the writer, with Andres Guinaldo (Justice League Dark) returning as the artist, and Marco Lesko returning as the colorist.
As for what Blade Runner 2039 is about? Well, Titan Comics and Alcon Publishing have prepared an official synopsis for us. Check it out below:
"Los Angeles 2039. It has been three years since Niander Wallace introduced his brand of 'perfectly obedient' Replicants, and the ban on synthetic humans has been lifted, at least for the new Wallace models―the older Tyrell Corp's Nexus 8 units are still hunted by Blade Runners. Cleo Selwyn, first seen as a small child in BR2019, Issue #1, has returned to L.A. some twenty years later, searching for Isobel, a Replicant copy of her real mother who died when she was three. Cleo believes that Niander Wallace is holding Isobel captive, and the only person she can call on for help is the one who saved her so many years ago: Aahna 'Ash' Ashina, now an aging and disgraced ex-Blade Runner."
Blade Runner 2039 will release sometime in December 2022. You can preorder it from your local comic book shop or Previews World. If you live in the UK or Europe though, then you can preorder it from Forbidden Planet.
Blade Runner 2039: Variant Covers
"This new series marks both the continuation as well as the conclusion of Ash's story, which started in Blade Runner 2019. It's going to be the most dramatic of the series, and that's saying a lot after what went down in Blade Runner 2029!"

David Leach, Titan Comics Senior Creative Editor
That's not all though. Titan Comics and Alcon Publishing also have a number of variant covers for Blade Runner 2039 for us, in addition to the main cover above. Check out the variant covers below: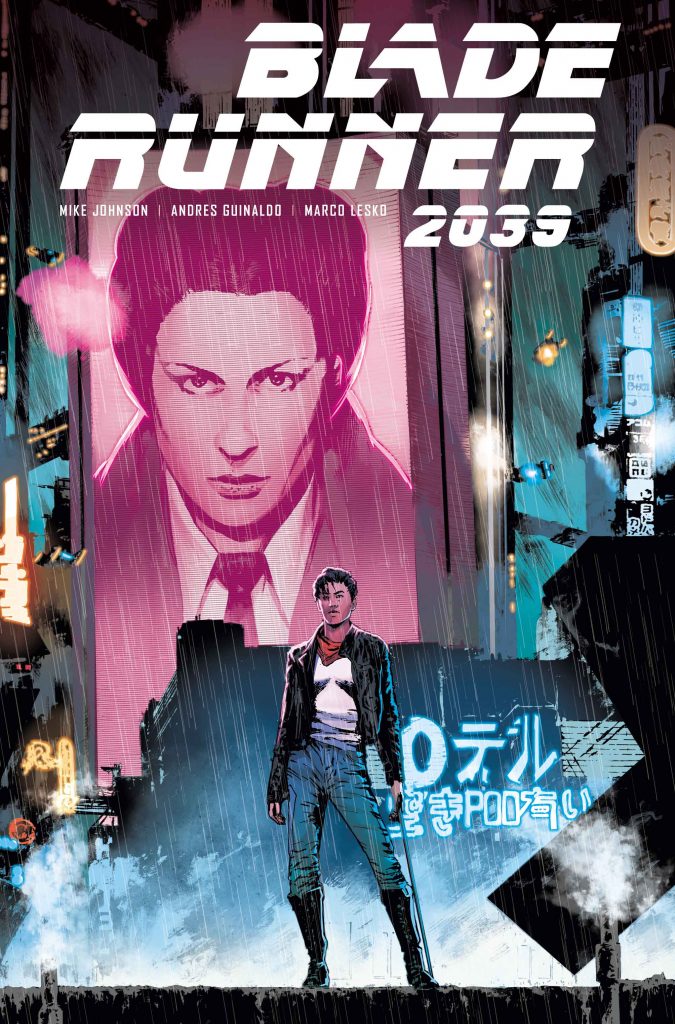 Source: Titan Comics