It's hard to believe that Star Wars: Attack of the Clones is already twenty years old… But it is, and it took center stage yesterday at Star Wars Celebration 2022. Ashley Eckstein (voice of Ahsoka Tano) hosted the panel in which stars and producers reminisced about their time making the second installment of the prequel trilogy. While Ewan McGregor and Hayden Christensen certainly stirred up the crowd with their arrival, it was Temuera Morrison who truly stole the show.
Morrison put his comedy chops on full display, stealing the spotlight early on from longest-serving Star Wars actor Anthony Daniels. Still, Daniels kicked things off for the Attack of the Clones 20th Anniversary panel with an interesting tale of his return to the Lars homestead in Tunisia. The original set from 1977 filming often found itself under water, it seems. On their return, however, it was bone dry, evidence of the chilling, environmental impact of mass tourism had on the area's water table . Things lightened up a bit thereafter, though, as Morrison took over the microphone.
Temuera Morrison steals the show at Attack of the Clones 20th Anniversary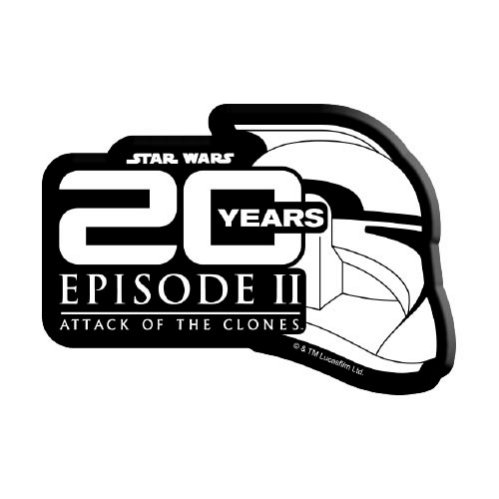 The New Zealander had the audience in stitches. Fans first goaded him into recreating his "like a bantha" scene from The Book of Boba Fett. From there, he joked about being to afraid to make a directing change to George Lucas… Only to have to London months later for a re-shoot to do exactly what he was afraid to suggest to Lucas in the first place. He also regaled the crowd, together with Daniel Logan, of how their "father and son" relationship morphed both on screen and off. Logan, of course, portrayed young Boba Fett in Attack of the Clones.
Ewan McGregor and Hayden Christensen joined later. They continued the theme of the day in noting how the film served to form strong bonds. It was through their lightsaber training initially that McGregor and Christen grew to be such close friends. McGregor, though, joined in the frivolity with stories of his stunt double's jokes and even, yes, a fart joke that led to one of Logan's best acting scenes in Attack of the Clones.
All in all, the panel was chocked full of nostalgia as we celebrate Attack of the Clones, twenty years later.