Are you looking for new releases in Film or Television to watch this weekend of May 6th!? The ONLY option is Dr. Strange in the Multiverse of Madness. Seriously. That it's. That's the list.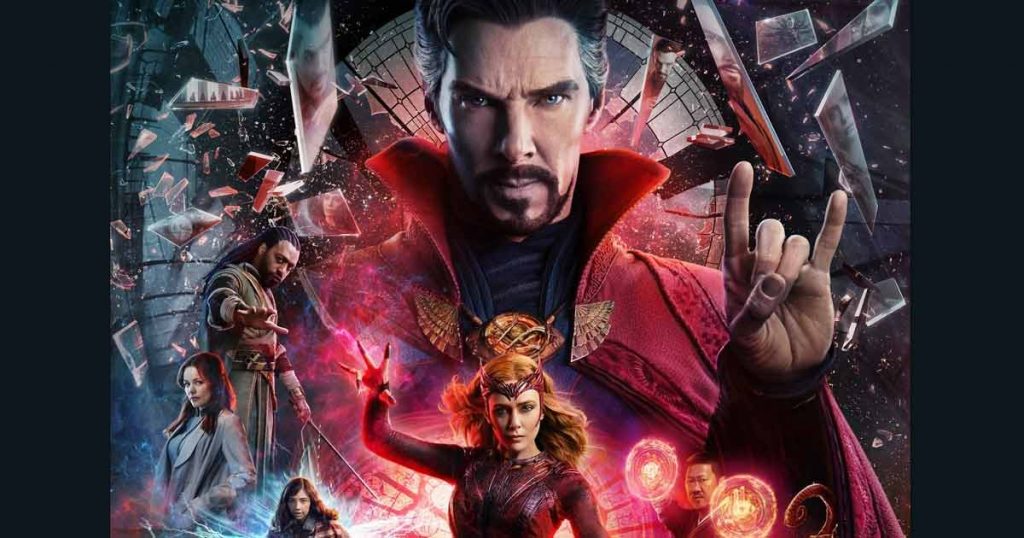 Just kidding. Did you think we'd really do that to you? THS has you covered in our weekly series of all new releases! So, make sure to come back each week as we compile all of our recommendations for you to check out on your days off.
If you've been following our list for a while, you know I'm going to break down this list and make it a little more personal. Kind of like when you walk into a book store and see the wall of employee recommendations. So, I'll be breaking down this list as to what we at THS are watching, not necessarily every single thing releasing. So, first up Laura!
LAURA'S WATCHING
I'm taking my son to watch Doctor Strange in the Multiverse of Madness! I'm hoping he's going to be able to sit still during it.
JESSICA'S WATCHING
This week I will probably re-binge WandaVision before catching Doctor Strange in the Multiverse of Madness in theaters!
SARAH'S WATCHING
My true-crime-loving self will 100% be watching The Staircase mini-series on HBOMax. This story is one of the most baffling and I can't wait to see two of my favorite actors take it on. I'm also super intrigued by Candy coming to Hulu!
SHAWN'S WATCHING
The Circle: Season 4 is back on Netflix! Haha. And then Candy which premieres on Hulu on Monday!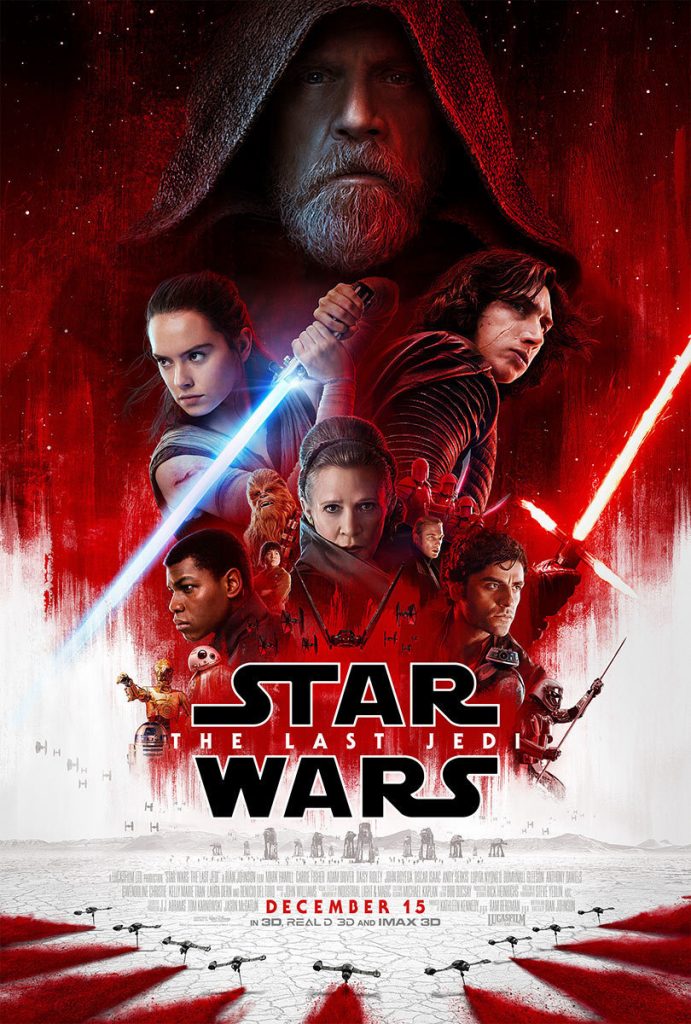 TOM WATCHING
I'm going to be watching the Picard finale, as well as Star Trek: Strange New Worlds. I tried to get back into Snow Piecer, but it's not holding me as it use to.
BRIAN'S WATCHING
It's time for the Better Call Saul: Final Season. Holy hell, I don't wanna spoil the last episode/last week's but good god it was shocking/surprisingly good.
BENJY'S WATCHING
I'm finally getting around to watching Star Wars: The Last Jedi. It's about time I watched it for myself instead of letting everyone else tell me how bad it is.
KAT'S WATCHING
I have huge streaming plans for this weekend! I'm diving into Cobra Kai, Fate: The Winx Saga, and F1: Drive To Survive. As well as, this weekend's F1 Miami Grand Prix, a whole bunch of Netflix shows, and Disney+.
TRAVIS WATCHING
I'll be diving headfirst into the Multiverse of Madness this weekend and watching the new Dr. Strange movie. Leading up to the weekend, I'll be watching Halo and Picard on Paramount +. I'm also going to watch the finale of Moon Knight over on Disney +. I'm also looking to catch the premiere episode of Bosch: Legacy on Freevee.
JJ'S WATCHING
I am finally going to dive into Picard Season 2 on Paramount+, yeah I know the finale just happened. I'm also going to watch Nightmare Alley on HBO.
NEW RELEASES – WHAT ELSE YOU CAN WATCH THIS WEEKEND!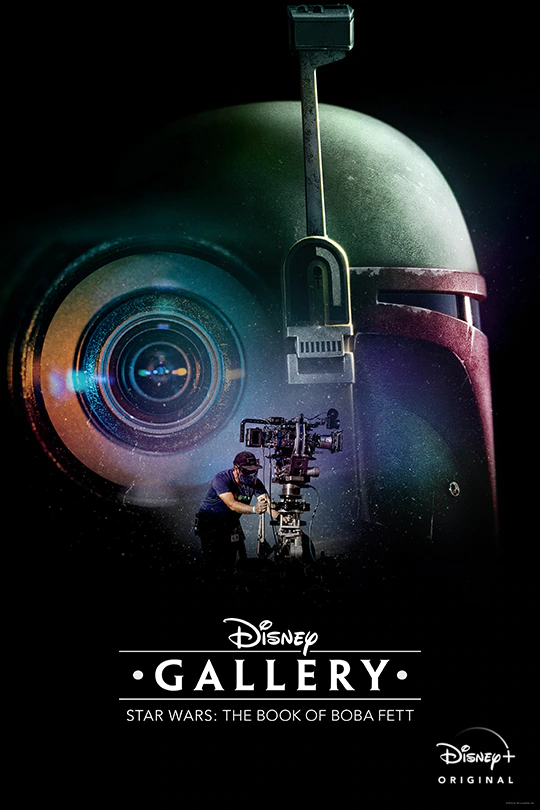 NEW IN THEATERS ON MAY 6TH!
Doctor Strange in the Multiverse of Madness
In Marvel Studios' "Doctor Strange in the Multiverse of Madness," the MCU unlocks the Multiverse and pushes its boundaries further than ever before. Journey into the unknown with Doctor Strange, who, with the help of mystical allies both old and new, traverses the mind-bending and dangerous alternate realities of the Multiverse to confront a mysterious new adversary
Around the World in 80 Days
Passepartout, a young, well-studied monkey, dreams of exploring the world, but his overprotective mother is intent on keeping him safe at home. When he crosses paths with the smooth-talking con artist Phileas Frog, he finds himself caught up in a bet worth millions; to travel around the world in a record-setting 80 days.
The Ravine
When an unspeakable crime rocks a peaceful community, family and friends are left to wonder if they overlooked the murderer among them or if there might be more to the story.
The Twin
In The Twin, following the aftermath of a tragic accident that claimed the life of one of their twins, Rachel (Palmer) and husband Anthony (Cree) relocate to the other side of the world with their surviving son in the hopes of building a new life. What begins as a time of healing in the quiet Scandinavian countryside soon takes an ominous turn when Rachel begins to unravel the torturous truth about her son and confronts the malicious forces attempting to take a hold of him
NEW ON DISNEY+ MAY 6TH
Disney Gallery: The Book of Boba Fett
"Disney Gallery: The Book of Boba Fett" explores the behind-the-scenes story of the legendary bounty hunter's return to Tatooine with mercenary Fennec Shand, seeking to claim the territory once run by Jabba the Hutt. In this insightful new special, filmmakers, cast and crew reveal never-before-seen footage, groundbreaking technology, and the practical effects that brought it all to life.
NEW ON HBOMAX MAY 6TH
The Staircase (Series)
HBO mini-series based on a true crime story from 2001. A man, grieving the death of his wife who fell down a staircase, is accused of murdering her. Did he really do it? Apparently so, but as always we may never really know for sure. Based on a true story, The Staircase explores the life of Michael Peterson, his sprawling North Carolina family, and the suspicious death of his wife, Kathleen Peterson.
NEW ON HULU MAY 6TH
Candy: Limited Series Premiere *Hulu Original
Candy Montgomery is a 1980 housewife and mother who did everything right—good husband, two kids, nice house, even the careful planning and execution of transgressions—but when the pressure of conformity builds within her, her actions scream for just a bit of freedom. Until someone tells her to shush. With deadly results.
Hatching
12-year-old Tinja is desperate to please her mother, a woman obsessed with presenting the image of a perfect family. One night, Tinja finds a strange egg. What hatches is beyond belief.
NEW ON NETFLIX MAY 6TH!
Along for the Ride (2022)
The summer before college Auden meets the mysterious Eli, a fellow insomniac. While the seaside town of Colby sleeps, the two embark on a nightly quest to help Auden experience the fun, carefree teen life she never knew she wanted.
Marmaduke
Marmaduke epitomizes the overgrown lapdog, with an irascible streak and a penchant for mischief tempered by a deep sense of love and responsibility for his family. This time, he gets involved with the world of elite dog shows, dramatic divas, and hilarious rivalries.
Hold Your Breath: The Ice Dive
Follow free diver Johanna Nordblad in this documentary as she attempts to break the world record for distance traveled under ice with one breath.
The Circle (Season 4)
New episodes weekly – a new season of the social experiment reality series.
CLARK
Based on the truth and lies of the notorious Swedish bank robber Clark Olofsson – the man who gave rise to the expression the Stockholm syndrome.
The Pentaverate (Limited Series)
Mike Myers returns to character comedy with this new series about a Canadian journalist finding himself wrapped up in a conspiracy. Also stars Jennifer Saunders and Jeremy Irons.
So, what are YOU watching this weekend? Comment below and let us know. And stay tuned to THS for more weekly suggestions, news, reviews, and exclusives!
NEW ON PARAMOUNT+ MAY 6TH!
Star Trek: Strange New Worlds Paramount+ Original
STAR TREK: STRANGE NEW WORLDS is based on the years' Captain Christopher Pike manned the helm of the U.S.S. Enterprise. The series will feature fan favorites from season two of STAR TREK: DISCOVERY: Anson Mount as Captain Christopher Pike, Rebecca Romijn as Number One, and Ethan Peck as Science Officer Spock. The series will follow Captain Pike, Science Officer Spock, and Number One in the years before Captain Kirk boarded the U.S.S. Enterprise, as they explore new worlds around the galaxy.
Never Seen Again
Missing people with a twist, as the last person to see the missing, relives that final moment. Terrance Williams's mother will never give up hope. Tyler Perry became personally involved in a case that sparked outrage when a young man disappears after he was last seen getting into the back of a patrol car. The cop says he has no idea what happened. Tyler Perry has a theory. The missing touch all kinds of families. The man who watched his girlfriend storm out after a tiff; The coworker who sent a distressed text message…and was Never Seen Again. Each 30-minute episode tells the story of someone who vanishes into thin air, leaving behind a trail of evidence but no smoking gun. There is never a body. Are these people runaways or are they victims? And of what? Loved ones are desperate to put the pieces of the puzzle together. Never Seen Again untangles every possible theory, taking the viewer on a suspenseful detective journey that lands on one final question…can you solve this case?
KEEP READING