Horror movie fans rejoice, we're now in full swing into Season 4 of The Last Drive-In With Joe Bob Briggs on Shudder.
If you are not aware, each week host Joe Bob Briggs alongside his trusty mail girl, Darcy, hosts a double feature on Fridays at 6 PM PST/9 PM EST on Shudder.
While we don't know what the movies that will be shown are, as they're revealed when the stream starts; we're able to make some educated guesses.
Below is a quick score of my predictions to see how I'm doing!
Score Card:
Week 1: 1st movie (Correct); 2nd movie (Incorrect)
CLUES
Hint 1:
Hint 2:
First Prediction: Black Sunday (1960)
This week is particularly hard to guess as there are a lot of Witch horror movies and ones with a 30-year time difference. There are also a ton of witch movies that I think could be shown, but don't have any reasonable choices within 30 years (either way).
Assuming the 30-year difference is a hard 30 years (I'm sorry Joe Bob but sometimes your 30 years is more like 28). I think the strongest choice is Black Sunday to start us off. It's a staple on Shudder and is considered one of the best witch movies of all time, and really, Barbara Steele really made witches 'sexy' even back then.
Second Prediction: The Witches (1990)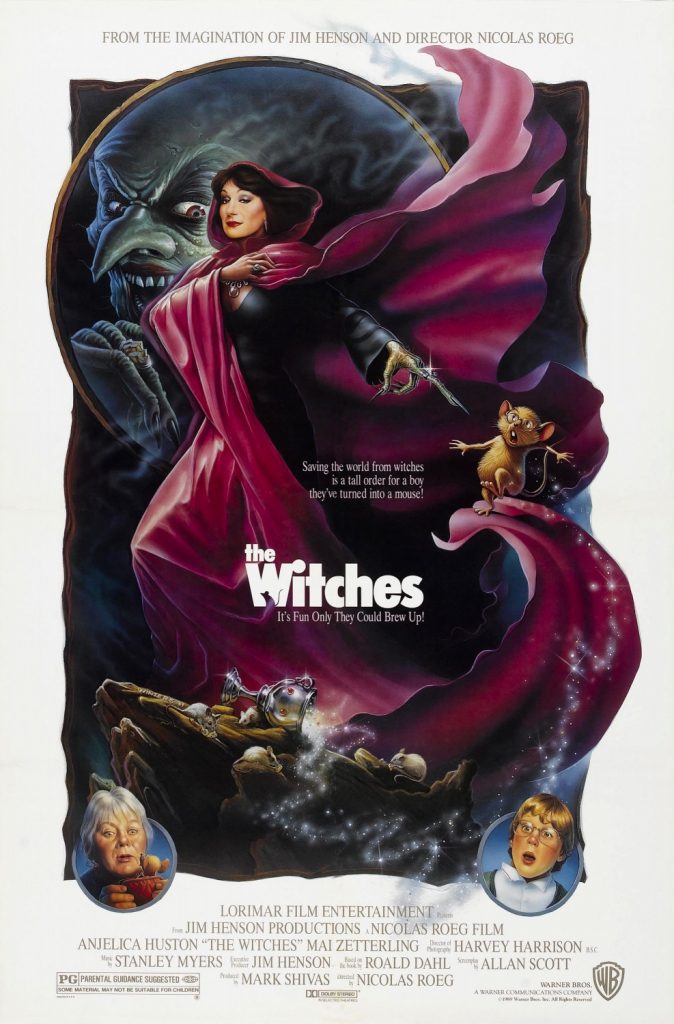 While masquerading as a Family-Friendly movie, The Witches can actually be frightening at times.
Not sure I'd classify the witches in this as sexy, but beauty is in the eye of the beholder.
While this is not currently on Shudder, there is always a chance it could debut on the service Friday night.
Other Possibilities:
Virgin Witch is seriously my number one choice for a movie they'd show. It's a Witch sexploitation film which I feel nestles itself perfectly into the criteria of movies that Joe Bob morally chooses. That said, I cannot find a movie within 30 years either way that works with it.
The Craft is a popular suggestion for people guessing which movies will appear. I don't disagree that it's a sexy and fun Witch movie, but I also don't think there are many movies within 30 years that would make me think it would be it.
Suspiria is my final choice and is an awesome Witch movie. Not convinced it pairs well with anything 30 years later or prior but there could be a dark horse contender, as is the case with any of my picks here.
Stay tuned for my review to see if I'm correct!
For more on horror, make sure to check back to That Hashtag Show.
Keep Reading: