Happy Star Wars day from your Toy Fantiac from That Hashtag Show. We have had some amazing reveals all morning long and the excitement has not stopped. Today Diamond Select Toys and Gentle Giant revealed three new items to celebrate Star Wars Day. These items will incle some of our all-time favorites such as Chewbacca, Princess Leia, and Luke Skywalker. You can check out these amazing Star Wars Day items below.
New May the 4th Star Wars Offerings from Diamond Select Toys and Gentle Giant Ltd.!
May the Fourth be with you! It's Star Wars Day, and Diamond Select Toys and Gentle Giant Ltd. are launching three new products to celebrate! The newest Star Wars Deluxe Action Figure is available now at shopdisney.com, and a new bust and Jumbo figure are available for pre-order at gentlegiantltd.com! It's the best of all civilized worlds! Read on for details!
Diamond Select Toys Chewbacca Deluxe Action Figure by Diamond Select – Star Wars ($34.99)
Inspired by the original Star Wars trilogy, this all-new 8" Chewbacca action figure from Diamond Select features 16 points of articulation and authentic movie details. Presented in an all-new, full-color window box, the detailed figure includes two weapons, his famous bowcaster and the blaster he used on Vandor-1!
You can order the Chewbacca at shopDisney.com.
Star Wars: Return of the Jedi – Princess Leia (Endor) Mini-Bust ($120)
A Gentle Giant Ltd. release! Imperials beware! The forest moon of Endor just got a little more dangerous, because Princess Leia is on a mission! Wearing her helmet and camouflage poncho, Leia holds her blaster at the ready in this approximately 6-inch tall, 1/6 scale mini-bust. Limited to only 1000 pieces, she comes packaged with a numbered certificate of authenticity in a full-color box. A Gentle Giant Ltd. release!
You can order the Princess Leia Bust at GentleGiantLtd.com.
Star Wars: A New Hope – Luke Skywalker (Red-5) Jumbo Figure ($80)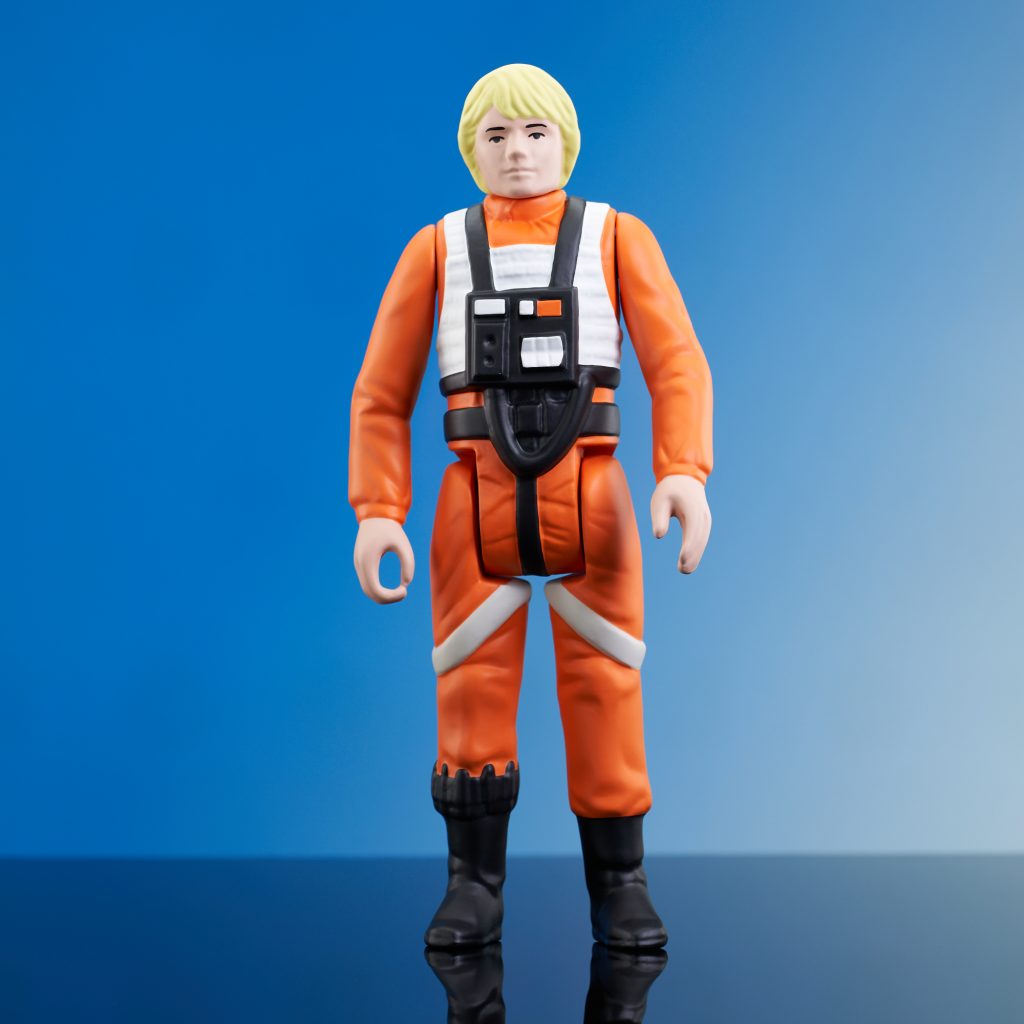 A Gentle Giant Ltd. release! Get those X-Wings in the air and target the Death Star! Jedi Luke Skywalker puts on his pilot gear in this new, exclusive Star Wars Jumbo Figure from GG Ltd.! Standing approximately 12 inches tall, this 1/6 scale figure is based on the classic Star Wars figures of old, but with a new twist! This figure includes, for the first time ever, a removable flight helmet, as well as a blue lightsaber, yellow lightsaber and blaster! It comes packaged on a full-color, resealable clamshell blister card themed to Star Wars: A New Hope. The Star Wars Jumbo Figure line takes classic 3 ¾-inch Star Wars figures and enlarges them to 12 inches, sometimes with added features. The plastic blister card can be opened and closed for access to the figure, and the card art is inspired by the classic 1970s and 1980s cardbacks.
You can order the Luke Skywalker Jumbo Figure at GentleGiantLtd.com.
We Want To Hear From You
What are your thoughts on these new items heading our way from Gentle Giant Ltd. and Diamond Select Toys? Are these a must-have for your collection? Also what other Diamond Select Toys and Gentle Giant Ltd. items are you excited about adding to your collection? That Hashtag Show wants to hear from you!
You can tell us your thoughts by leaving a comment below or hitting me up at starwarsnerd574. You can also join me on the Midwest Star Wars Fanatics Facebook page to chat about all things Star Wars. Also, make sure to stay up to date on all the Star Wars news by following us at ThatHashtagShow.com. More importantly, be safe, I can't wait to see you all at Celebration 2022.
Source: Diamond Select Toys
SEE ALSO: