Morbius is finally here! On April 1st, 2022, the most famous vampire of the Marvel Universe comes out to play. To hype up the release, 4DX and ScreenX have two new posters showing off Jared Leto as Morbius. 4DX and ScreenX are brand new ways to experience the newest and best movies that come out. If you want a more physical experience with your movies, they're the way to go.
One of the most compelling and conflicted characters in Sony Pictures Universe of Marvel Characters comes to the big screen as Oscar® winner Jared Leto (We Work) transforms into the enigmatic antihero Michael Morbius. Dangerously ill with a rare blood disorder and determined to save others suffering his same fate, Dr. Morbius attempts a desperate gamble. While at first, it seems to be a radical success, a darkness inside him is unleashed. Will good override evil – or will Morbius succumb to his mysterious new urges?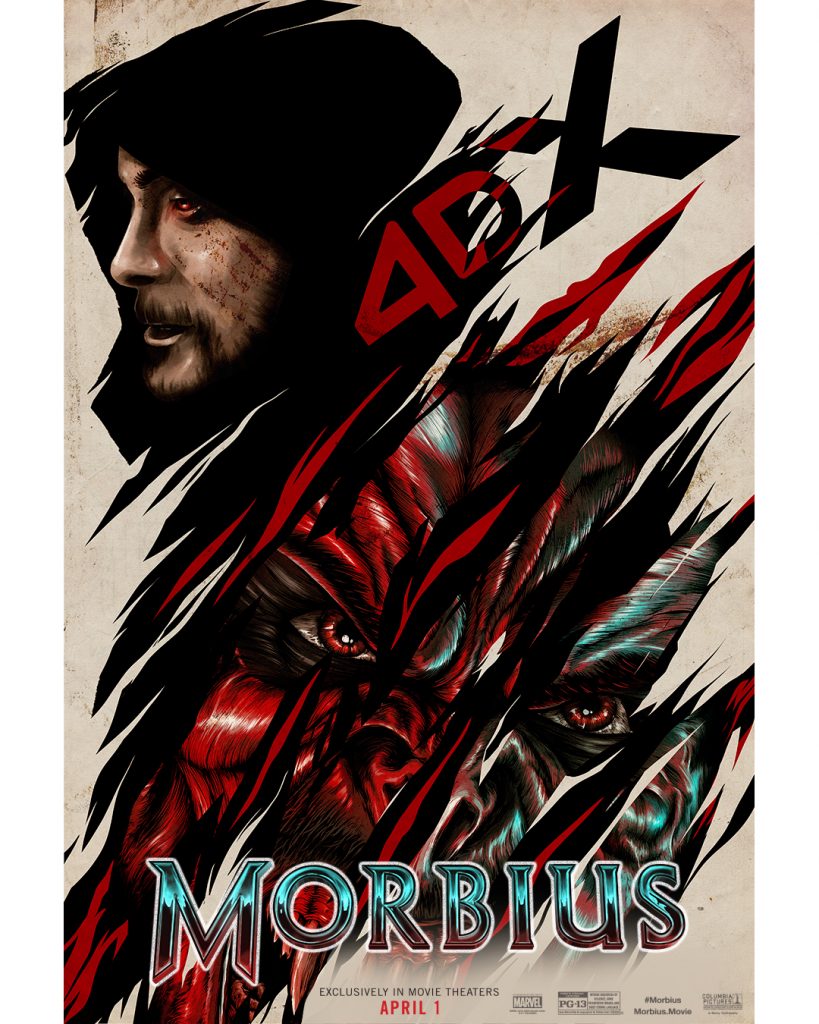 What do you think about the new ScreenX and 4DX Morbius Posters? Let us know in the comments below. Make sure to check out Morbius when it releases exclusively in movie theaters on April 1st, 2022!
For more on movie news, make sure to check back to That Hashtag Show.
Keep Reading: