FOR THOSE OF YOU WHO HAVE YET TO SEE TURNING RED, THIS IS A NON-SPOILER REVIEW.
Pixar is back with another original animated film, which is always a reason to celebrate.  And with their newest effort, they have strayed from a lot of their roots we have come to expect, to bring us something much different than they ever have before.  And in the case of Turning Red, I think different is a very good thing, but in a few small cases, not so good.  
HOW IS TURNING RED'S DEPICTION OF FEMALE FRIENDSHIP?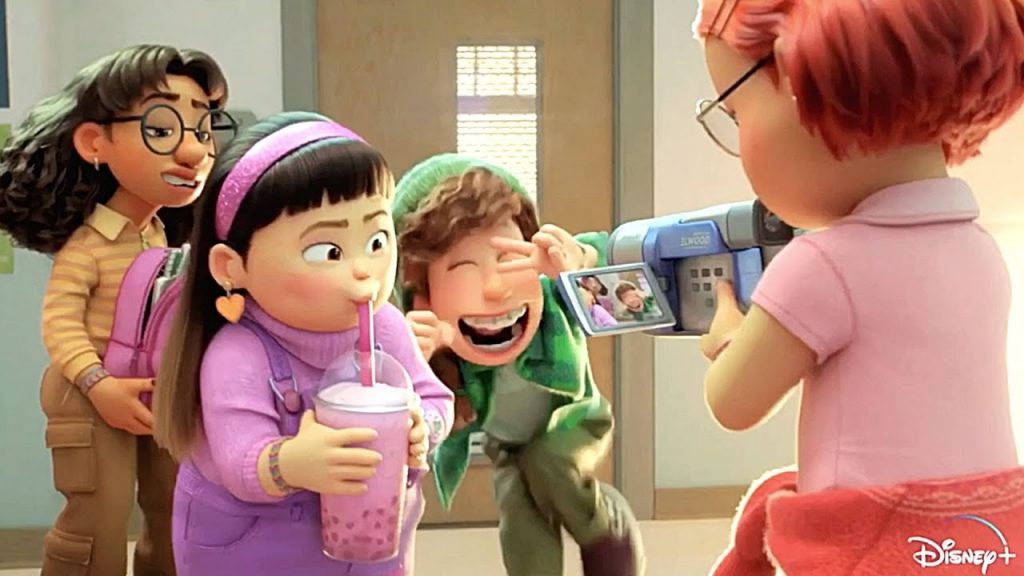 Let's start off with the positives.  If Turning Red does anything right, it's showcasing the beauty and nuance of female friendship.  So many films garnered to a younger audience, concentrate far too much on the cattiness and drama of these friendships, but in this film, Mei Lee and her crew are there for each other through thick and thin.  Their relationship with each other feels so authentic, which makes it impossible not to root for them to succeed.  And while the main conflict of the movie revolving around them all being able to attend a boy band concert feels a bit shallow, it's seeing their comradery grow through this conflict that is the real reward Turning Red has to offer.  
DOES TURNING RED FEEL PERSONAL?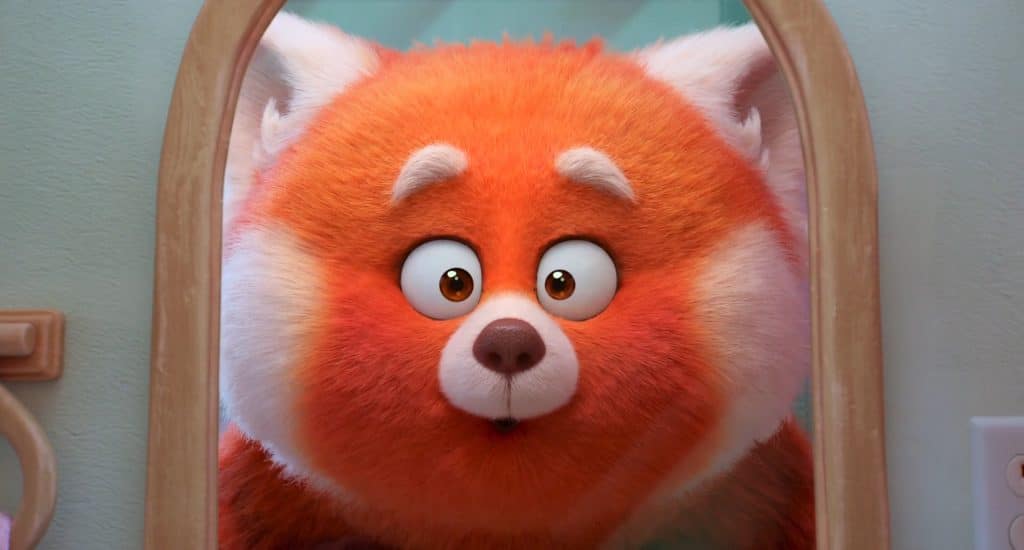 I also think that Turning Red feels like one of the most personal movies that Pixar has produced.  Writer/Director Domee Shi who previously helped the charming Oscar-winning short film Bao, and co-writer Julia Cho inject their heart and soul into this movie.  From the setting of Toronto to the time period of the nineties, all the way to the cultural perspective and the interpersonal relationships between friends, as mentioned before, as well as with family. 
It all feels like it comes from a very intimate, personal place, and in turn, it becomes a truly special viewing experience for the audience.  It's as if we are getting a peek into the minds of these talented creators, their experiences, and their viewpoints of growing up and coming of age.  Pixar really started this trend with Luca and now with Turning Red and I hope they continue these very personal original pieces in the future.
HOW'S THE ANIMATION?
And this almost seems pointless to say now, in reviewing a Pixar film, but the animation is absolutely gorgeous. The studio continues to push the boundaries of the medium and also in trying different styles. Japanese anime is the true inspiration in Turning Red, which is something I don't think I've ever seen the studio try and tackle before… but, it looks incredible and feels genuine to the story at hand. I also loved seeing Domee Shi's "chunky cute" style, which she showcased in Bao, really come through in her feature film debut and brings in, yet another personal touch to the proceedings.
WILL TURNING RED APPEAL TO KIDS OF ALL AGES AND GENDERS?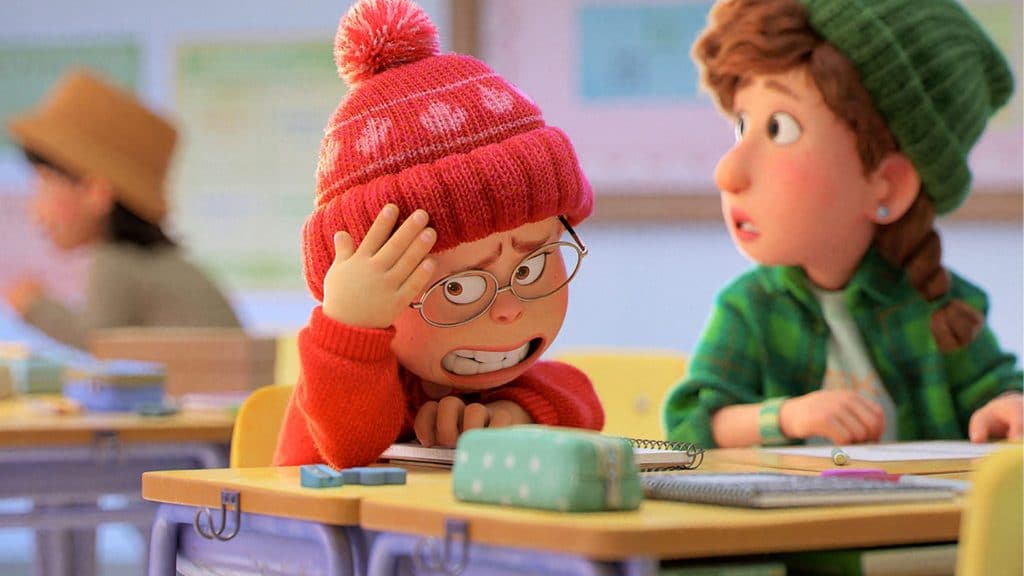 Moving towards something that's not necessarily a negative, but more of a worry for me, for the film's success… is that Turning Red feels like it's geared primarily to young girls, rather than to all children.  And this isn't because it stars a tween girl; Inside Out had a female protagonist but felt like it was for everyone.  This film, with its boy-band-obsessed lead characters, feels so very female-geared, that I can't see many boys getting pumped up and excited to go see it. But, as I said, that isn't a negative about Turning Red's quality, it's honestly refreshing to see a Pixar movie be so unapologetically girl-power…  It's more of an observation towards Turning Red's mass appeal.  
DOES THE HYPERACTIVE ENERGY LEAVE ROOM FOR SMALLER MOMENTS?
My biggest qualm with the movie is that it doesn't take enough time for quieter, smaller moments.  Turning Red is so in-your-face, full of energy, neuroticism, and hijinks that the truly impactful "Pixar" moments feel overshadowed. 2021's Sony Pictures animated film, The Mitchells vs. The Machines is a prime example of finding the right balance between the two. Turning Red, I feel struggled to find that happy medium. 
One of the reasons that Pixar is so beloved is that the studio consistently makes films that are able to tug at the heartstrings and connect with people of all ages.  While there are moments in Turning Red that older audiences are going to be able to relate to… They are just surrounded by so many childlike shenanigans.  If the studio has ever made a movie that parents might not be overjoyed to turn on for their kids to watch on repeat, I, unfortunately, feel, like this might be the one.  
SHOULD THIS FILM HAVE TRIED TO EXPAND ITS SCOPE?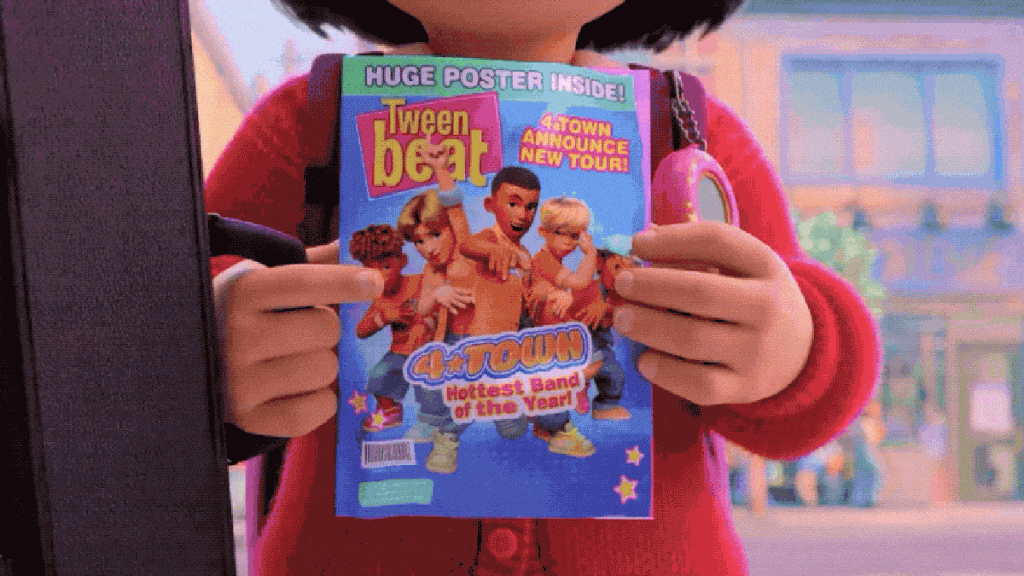 And I also can't help but think that the scope of this film's ambitions could have been higher.  The idea of this coming-of-age story dealing with a young girl's experience going through puberty, where she turns into a giant panda whenever she gets too excited… is brilliant.  I just think they could have taken it so much farther.  The main focus of Turning Red, as I said prior, is that these girls are all trying to go to this concert to see their favorite boy band.  And I get it, to a young kid, this might feel like the end-all, be-all event of a lifetime, but in the grand scheme of things… it's pretty inconsequential.  I get where they were going with it, we're seeing this all play out through the eyes of a child… But, the plot still felt really slight to me.
So, is this one of Pixar's masterpieces?  No, I, unfortunately, do not think it is.  But, it doesn't ha e to be.  It's a beautifully made, joyfully humorous little film that young girls are going to fall head over heels for.  I think it's also extremely important for there to be more strong role models for young girls in film… and Mei Lee and her endearing crew of strong-willed, intelligent, and caring girlfriends… are just that.  So, in that way, Turning Red is an undeniable success. 
Turning Red will be Streaming Exclusively on Disney+ Friday, March 11th, 2022.
For more Reviews, make sure to Stay Tuned to That Hashtag Show.