Well, it looks like Lerche (Assassination Classroom, Monster Musume, Kino's Journey —the Beautiful World— the Animated Series) has some really high hopes for Classroom of the Elite. Why else would they announce season 3 of the anime even before anyone has seen season 2?
Classroom of the Optimistic?
Lerche (as reported by Anime News Network) is officially announcing that Classroom of the Elite will finally get a season 2 via that new trailer on YouTube above. The trailer reveals that the anime will air sometime in July 2022. As of this writing, that's less than 4 months away. It's not that long a wait, when you consider how long it's been since season 1. Compared to the fans who watched the first season back in July 2017, what's another few months of waiting?
That's not all though. In the last couple of seconds of the trailer, Lerche reveals that they're planning on releasing Classroom of the Elite season 3 sometime in 2023. No explanation or details whatsoever. Just that they plan on airing season 3 a year after season 2. My guess is that they either have really high hopes for season 2, or they're trying to make up for 5 years passing between season 1 and season 2. It could be both, really. Granted, this is just speculation for now. Take it with a grain of salt until we hear anything official from Lerche.
Classroom of the Elite: Details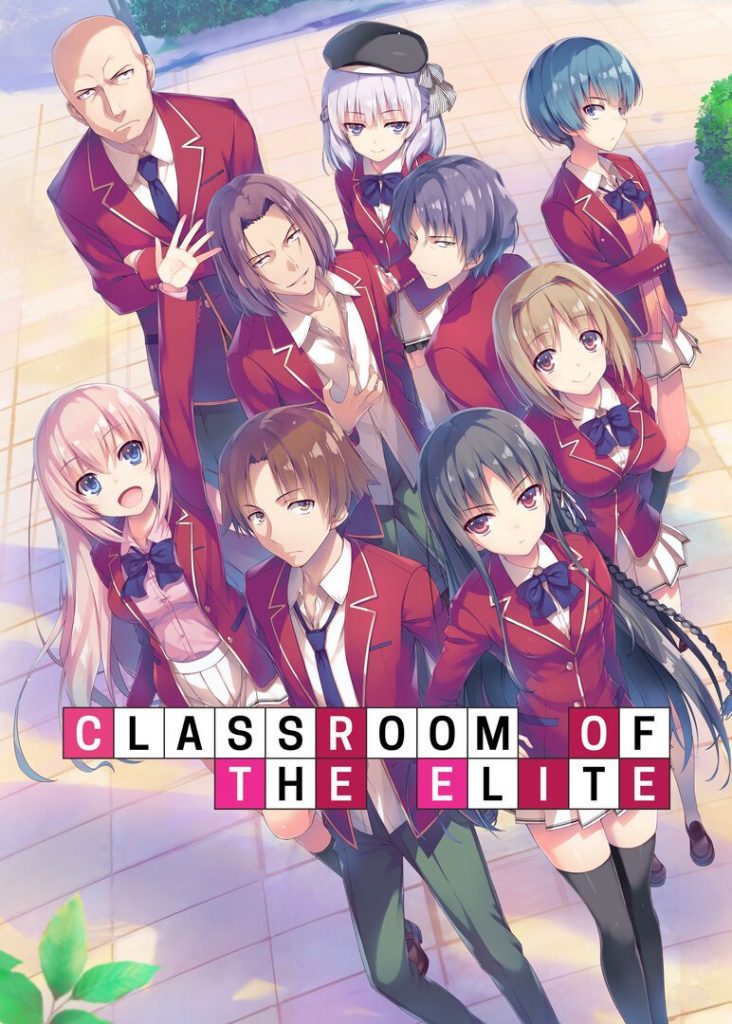 At first glance, Classroom of the Elite looks like your typical high school romcom dramedy anime. But as Crunchyroll News points out in an analysis, the anime very quickly reveals itself to be a psychological thriller show instead. The official synopsis on Crunchyroll gives us more details:
"Kiyotaka Ayanokoji has just enrolled at Tokyo Koudo Ikusei Senior High School, where it's said that 100% of students go on to college or find employment. But he ends up in Class 1-D, which is full of all the school's problem children. What's more, every month, the school awards students points with a cash value of 100,000 yen, and the classes employ a laissez-faire policy in which talking, sleeping, and even sabotage are permitted during class. One month later, Ayanokoji, Horikita, and the students of Class D learn the truth of the system in place within their school…"
Curious? Then head on over to Crunchyroll or Funimation to watch Classroom of the Elite. If you want to watch for free and don't mind ads though, I recommend Crunchyroll. Especially since it looks like Funimation is going to go the way of the dinosaurs eventually.
Source: Anime News Network, KADOKAWAanime YouTube, Crunchyroll News, Crunchyroll, Funimation