The Witcher: Nightmare of the Wolf will be the first anime to be set in the dark fantasy world of the The Witcher. Not only that, but Netflix just released the official logo for the film. And boy, is it creepy.
As you can see, the logo The Witcher: Nightmare of the Wolf has settled on definitely puts the dark back into dark fantasy. You can feel a sense of uneasiness and horror as the silver wolf's face rots away to reveal the bone underneath. The eerie music only adds further to the ambience. The creaking, groaning, and shrieking would fit into any good horror movie.
The Witcher: Nightmare of the Zombie Wolf?
To be fair, The Witcher series has always been a dark fantasy series. Whether you're talking about the novels (which inspired the Netflix series) or the games, The Witcher has always mixed in quite a bit of horror to go with its fantasy. Especially the Netflix TV series. So it makes sense for The Witcher: Nightmare of the Wolf to also incorporate plenty of horror, especially since Netflix is also producing this.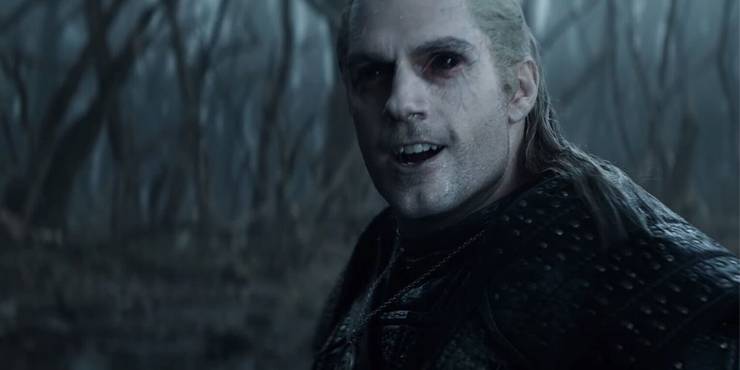 It'd be very interesting to see The Witcher: Nightmare of the Wolf as a dark fantasy/horror anime. Kind of like Berserk, or Goblin Slayer. Or even like Netflix's own Castlevania anime series. Although, hopefully it doesn't turn into a clone of Castlevania. We've already seen one Dracula. We don't really need to see his clone-brother.
Conclusion
Netflix's The Witcher: Nightmare of the Wolf just unveiled its new logo. A very creepy logo that definitely has tinges of fantasy horror going for it. All in all, this sounds like it's going to be a very interesting anime film. At least, if they retain the look and ambience of the logo, it's going to be the perfect anime to enjoy on Halloween.
Source: Twitter