We are now half way through February and have yet to have a major breakout weekend at the box office. In fact, this weekend's box office was the worst President's Day Weekend in 15 years. Some films were above expectations and some were below, but none broke out.
#1 Alita: Batle Angel
In a mixed bag of results we have our #1 movie of the weekend – Alita – Battle Angel. Critics were not so hot on this movie, but movie goers have been enjoying it much more. Alita was thought to have a low turn out, but it managed $28.2 million. This is higher than expected in most cases, but with a budget of $170 million, it has a ways to go just to break even.
Currently Rotten Tomatoes has Alita with a critic's score of 59%. Audiences on the other hand are eating it up, giving it a 93%. This may be a case of critics expecting perfect movies, while fans merely want something fun. The visuals are strong across the board, which may be a factor that has lead to the higher moviegoer score.
The biggest strike against Alita, is that American moviegoers tend to not go to movies like this in very high numbers, regardless of the quality.
#2 Lego Movie 2: The Second Part
The Lego movie sequel held strong in its second week, only dropping 38% bringing in $21 million. In two weeks this movie has managed $61 million. This is a film that would normally have good legs, but will run into some very stiff competition next week. Being a kids film, its box office was greatly helped by the extended weekend.
#3 Isn't It Romantic
Coming in at #3 is the Rebel Wilson romantic comedy Isn't It Romantic. The Wilson led film brought in $14 million over the three day weekend. The problem is that it is not fairing very well with the critics or the average movie goer. Critics from Rotten Tomatoes are giving it a 68%, while audiences are going lower scoring it a 61%. Post Valentine Weekend, expect this one to drop fast.
#4 What Men Want
The spin off of What Women Want is not faring well. It managed a smaller drop of only 41%, but that only translates into $10.7 million for the weekend. This one is scoring horribly on Rotten Tomatoes. Critics and moviegoers alike are both scoring it in the mid and upper 40%.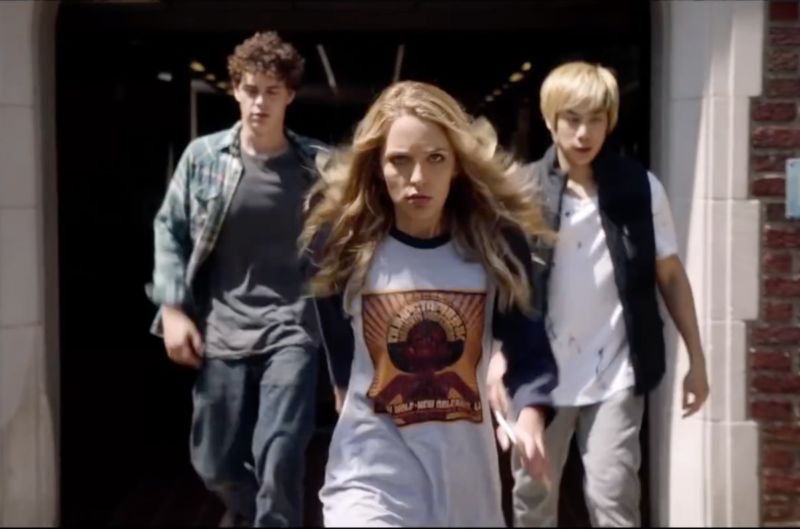 #5 Happy Death Day 2U
This was possibly the biggest disappointment of the weekend. Horror movies tend to trend well in mid-February. The first HDD brought in $26 million. Granted it was in October, but as I said, horror tends to do well in February. HDD2 only managed $9.5 million to take the fifth spot.
I loved the idea of the first one as it was a new take on how to present the horror drama that also led to some laughs. Apparently this idea wore out quickly. Then again when it only takes $9 million to make the movie, the numbers don't need to be huge to turn a profit.
Next Weekend
This next weekend has a lot of pressure to perform. Above all else next week, we get the final installment of the How To Train Your Dragon trilogy. A film that will wrap this series up for good. This is a movie that needs not only perform, but have legs. This is also the ONLY major release next week, so again, look for it to have a big Box office.