In what turned out to be a disappointing box office for almost everyone involved. Most of the major movies this week failed to connect with audiences.
The Dismal Box Office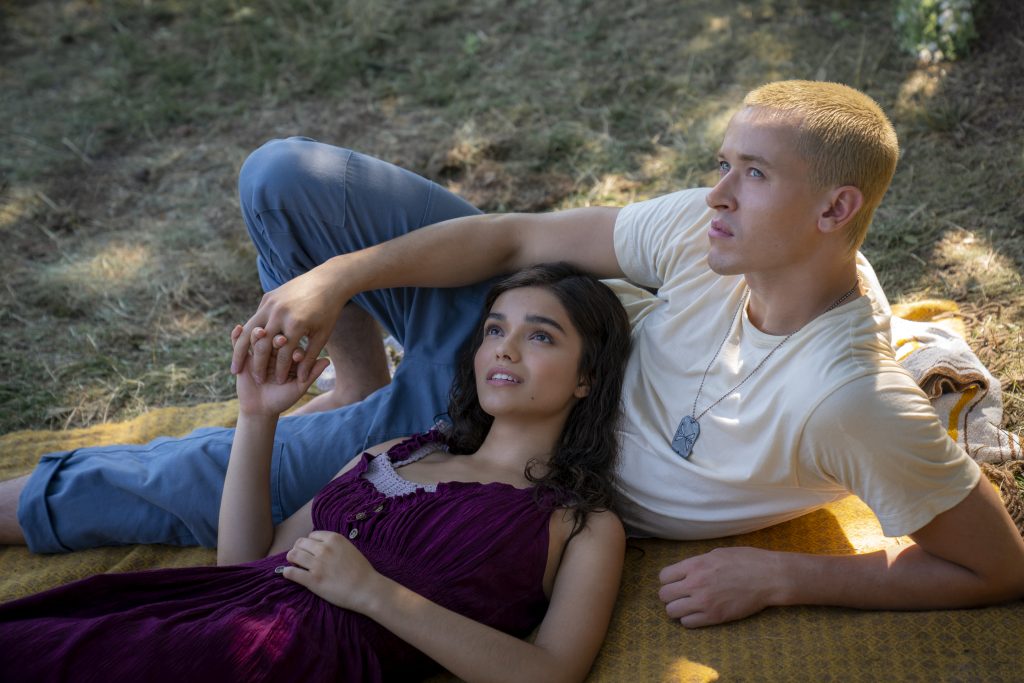 As per Box Office Mojo, The Hunger Games: The Ballad of Songbirds & Snakes was tracking for a $38-$50 Million opening. Many expected that walk-ins; which are considered ticket sales that are bought on the day and not through pre-sales, would take it beyond that. Still, even with pre-sales and walk-ins the movie only brought in $44 Million. Despite being in the top spot this is a relatively small debut for a franchise that has otherwise performed well.
The last movie in the franchise, The Hunger Games: Mockingjay – Part 2; earned over twice that amount in its opening weekend with $102 Million. With The Ballad of Songbirds & Snakes being the start of a new series of films; one has to wonder if the box office disappointment of the movies has tapered any expectations of that happening.
Trolls Band Together also underperformed and only made $30 Million in second place. Which is on the higher end of its tracking numbers. Again should've been higher with walk-ins. The movie did perform slightly higher than other animated movies this year; but considering the original Trolls opened to $46.5 Million in 2016, this should've easily surpassed that. The second installment was a PVOD release during the pandemic.
A Tie At The Box Office
In a very odd situation, the 3rd place is a tie between Eli Roth's Thanksgiving and The Marvels. Although it likely will go to Thanksgiving; as last weekend it was discovered that The Marvels performed less than what Disney reported.
The Marvels dropped a staggering 78% over last week's $46.1 Million debut; bringing in a measly $10.2 Million. This is even more of a drop-off than Ant-Man and the Wasp: Quantumania and it's 69.9% drop-off. It's also a larger drop-off than DC's The Flash which had a 72.5% dropoff. Certainly, The Marvels is a commercial disappointment for Marvel and Disney. It's looking like it'll make even less than the opening weekend for 2019's Captain Marvel; which brought in $153 Million in its opening weekend alone.
Rounding out the Top 5 was Five Nights at Freddy's which brought in $3.5 Million.
Napoleon Takes On Wish Next Weekend
Wish and Napoleon are the two big movies this coming weekend, but how are they tracking?
Wish is tracking to bring in $45 to $65 Million over its three-day opening weekend. Which is higher than 2021's Encanto and 2022's Strange World. Still, tracking for Disney movies has been erratic lately; especially as Disney seems to have a hard time bringing its primary audience (families) back into theatres. It doesn't help that Disney seems set to release many of these movies on Disney+.
There's also a fierce fight for the family demographic; with The Hunger Games: The Ballad of Songbirds & Snakes and Trolls Band Together also vying for that demographic. Which won't make things any easier for Wish.
Napoleon is tracking for far less; and likely won't be in first place, with it tracking for $16 to $21 Million. Still, it has two big draws in Ridley Scott and Joaquin Phoenix. We saw that Killers of the Flower Moon performed relatively well being a sparse adult audience film. There's very little until late December for adult audiences, and that could be a relatively decent draw for the movie. Although like Wish, Napoleon is set to stream at some point on Apple TV. So that could keep some patient audience members at home.
As always we'll tune in next week to find out!
For more on Movie News, make sure to check back to That Hashtag Show.