One simply does not go into a film called The Meg expecting a masterpiece or even Jaws. You should expect a ridiculous, over-the-top, nonsensical action film where Jason Statham fights a Megalodon. You get that AND more with MEG 2: The Trench.
When 2018's The Meg was released, I was apprehensive to go see it. But it ended up being one of my surprise favorites that year. Did we need more Shark films? Yes, we did, and I was waist-deep in the masterclass that director Jon Turteltaub gave us and wanted more of it. This time around, director Ben Wheatley takes the reigns and takes MEG 2 up a few notches.
This time around, Jason Statham's Jonah has a stepdaughter to protect, more environmental scumbags to beat up, and not one but TWO more Megalodons to destroy. In case you don't remember, at the end of The MEG, the Meg has a "pup," and it's now in captivity and being "trained" by scientist Jiuming played by Wu Jing. Cliff Curtis's 'Mac' and Page Kennedy's 'DJ' also return to give this film that good old comic relief.
Now back to the film. Jonas and his team take two submersibles 25,000 feet down to a thermal layer that previous technology rendered impossible to breach. While down there, the voyage is interrupted by the Meg pup that somehow gets hypnotized and escapes captivity from the research facility. While down on the ocean floor, they discover an underwater illegal mining facility and somehow a whole other underwater world.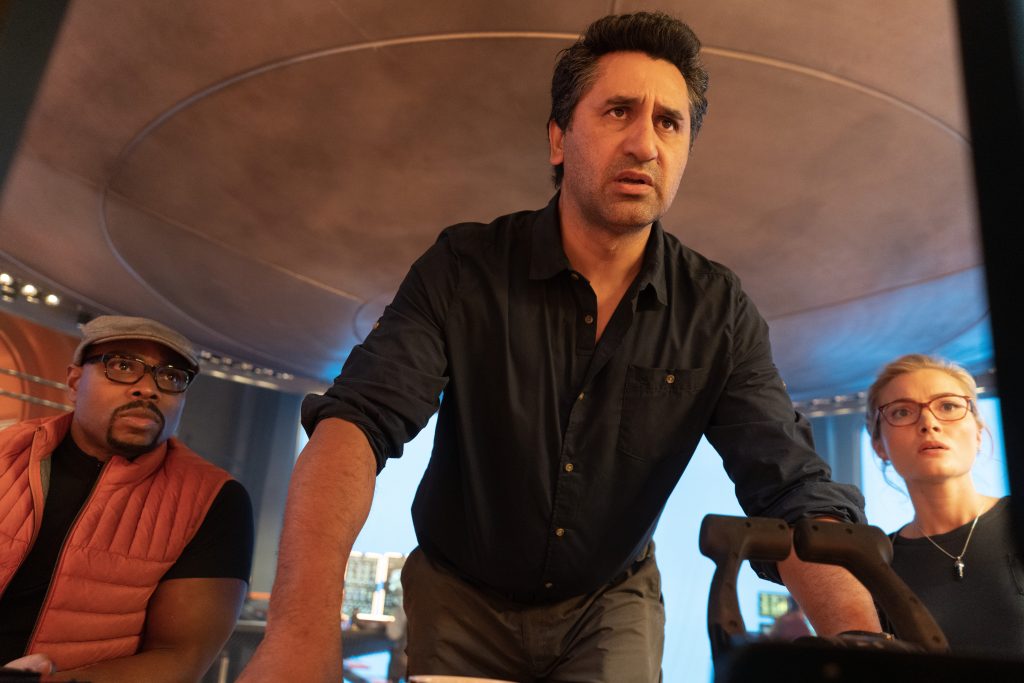 I'll be frank. I almost checked out during this middle act of the film. The pacing is slow enough that you forget that this is a Meg film. The crew must abandon the subs and then walk on the ocean floor three kilometers to the mining station with only 20 minutes of oxygen remaining! We meet a giant Octopus, giant swimming lizards, and finally two new ancient-looking Megs. When they finally arrive at the mining facility, director Wheatley throws the most insanely hilarious sequence that involves Jonas swimming with no suit, 25,000 feet underwater. He doesn't die of the pressure because his sinuses protect him from the water pressure. You have to see it to believe it.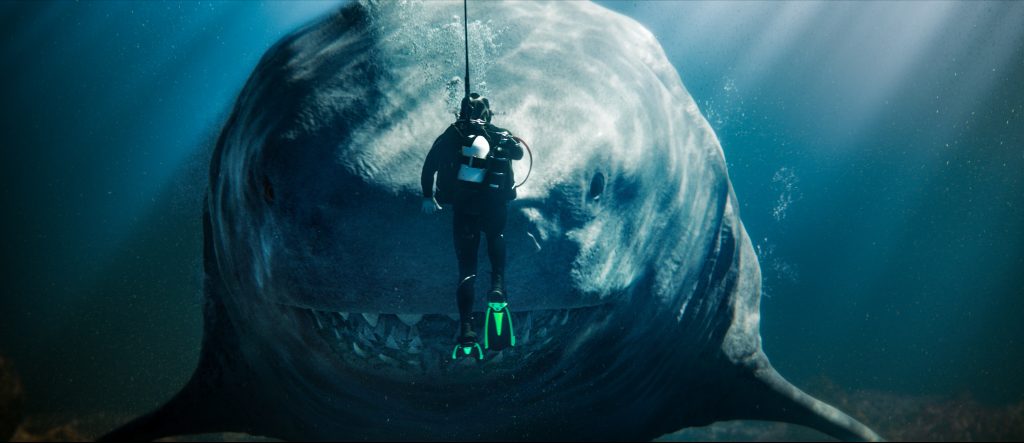 It's not till we get to the second hour of the film where things FINALLY kick into high gear. The MEG had Sanya Bay, and The Meg 2 introduces us to Fun Island. A resort full of unsuspecting tourists who think they're having a normal day on the beach, but that's until three Megs, a giant Octopus, and those underwater giant lizards ruin their time. We get plenty of hilarious moments, including Statham, on a jet ski, riding a giant wave over a Meg.
The theater I was in laughed so much during the film that it elevated it to one of the most fun times I've had in a theater for a while. DJ (a hilarious Page Kennedy), acknowledges the film he's literally in by saying that the poisoned-tipped bullets in his gun are just like the ones in Jaws2. And if you were worried there aren't any good one-liners in this film, don't worry. We get a "See you later, CHUM". Chef's Kiss!
In a time where we have great serious, thought-provoking films out in theaters, it's great to have a silly, hilarious action-filled film that's a welcomed relief.
For more Reviews, make sure to check back to That Hashtag Show.
Keep Reading: