As we know, the Disneyland Resort has been under construction for some time now. The plans for the Downtown Disney area have been in constant flux, demolishing our old-school favorites. That is, until today. Disneyland has announced a handful of new experiences coming to Downtown Disney this summer.
NEW DISNEYLAND DOWNTOWN DISNEY SUMMER ADDITIONS
Downtown Disney's Ralph Brennan's Jazz Kitchen has reopened as Jazz Kitchen Coastal Grill & Patio. The restaurant has a fresh look and menu celebrating the Gulf and Pacific coasts. The restaurant's all-day menu features long-time fan favorites alongside new selections. New menu highlights include lobster and crawfish sliders, chile-spiced honey-glazed grilled salmon, gumbo LA-LA, and more. The menu will also have an expanded wine list from California vintners, as well as seasonal, seaside-style cocktails.
Next door will be Beignets Expressed, a counter-service spot offering classic and specialty takes on the New Orleans confection. This location will not only serve traditional Beignets, but also "dipped, drizzled, and sprinkled in infinitely delicious flavors". There are also going to be seasonal glazed selections including Snickerdoodle, Fruity Crunch, and Bananas Foster!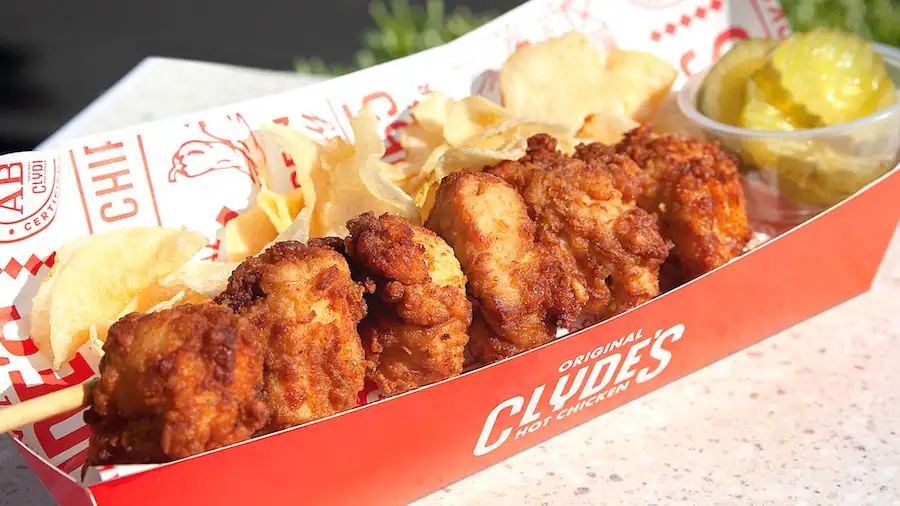 Then located at a cart near the Downtown Disney Disneyland Monorail station, the newly opened Clyde's Hot Chicken serves Nashville hot chicken on a stick! This item will be available in three different heat-level seasonings.
Finally, the courtyard next to Splitsville Luxury Lanes will transform this summer into The Alley. The Alley will be an outdoor patio with interactive games, live music, lounge areas, and seats for dining.
While I'm sad to see some of my old favorites go or even be reimagined to look like a mall food court, I'm excited to taste what is sure to be delicious new offerings!