This is something that will certainly catch the eye of many 90s kids. Later this summer, Netflix is releasing Muscles & Mayhem: An Unauthorized Story of American Gladiators. This five-part series will debut on June 28. It will cover the rise and fall of the 1990s America Gladiators TV show. American Gladiators premiered back in 1989 and aired weekly until May 1996. The documentary promises to reveal untold stories of the TV show. To help bring those stories to audiences, are several former gladiators' who will be retelling behind-the-scenes stories. Former gladiators' participating in the series include "Nitro", "Storm", and also "Zap", among several others.
ABOUT MUSCLES & MAYHEM
Muscles & Mayhem: An Unauthorized Story of American Gladiators chronicles the meteoric rise, dramatic fall, and gripping behind-the-scenes stories of one of the biggest spectacles on television during the height of the '90s. Told first hand from the stars who lived through it. This five part series reveals untold stories of the iconic American Gladiators' triumph, turmoil, and ultimate price of fame.
Executive Producers: Tony Vainuku, Jared Hess, Ross M. Dinerstein, Kyle McCutcheon, Danny Lee Clark, Peter Sussman, Chris Koras
Directors: Tony Vainuku, Jared Hess
Production Company: Campfire Studios, Game Seven Media
Format: 5 x 45 min episodes
American Gladiators Participants: Dan "Nitro" Clark, Debbie "Storm" Clark, Erika "Diamond" Andersch Bunker, Jim "Laser" Kalafat, Lori "Ice" Fetrick, Michael "Gemini" Horton, Raye "Zap" Olson, Shari E "Blaze" Pendleton Mitchell, Shirley "Sky" Eson-Korito, Steve "Tower" Hennebery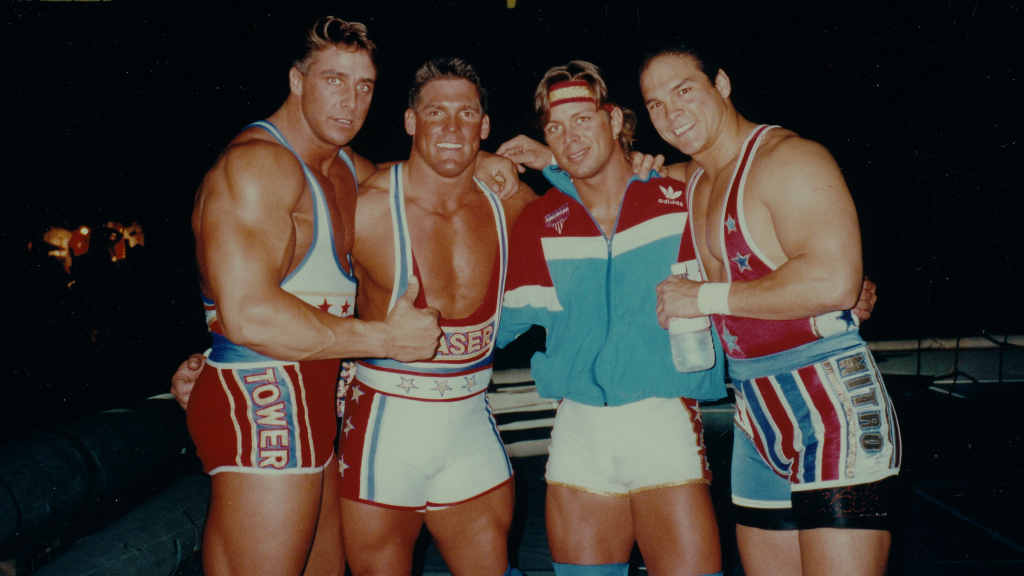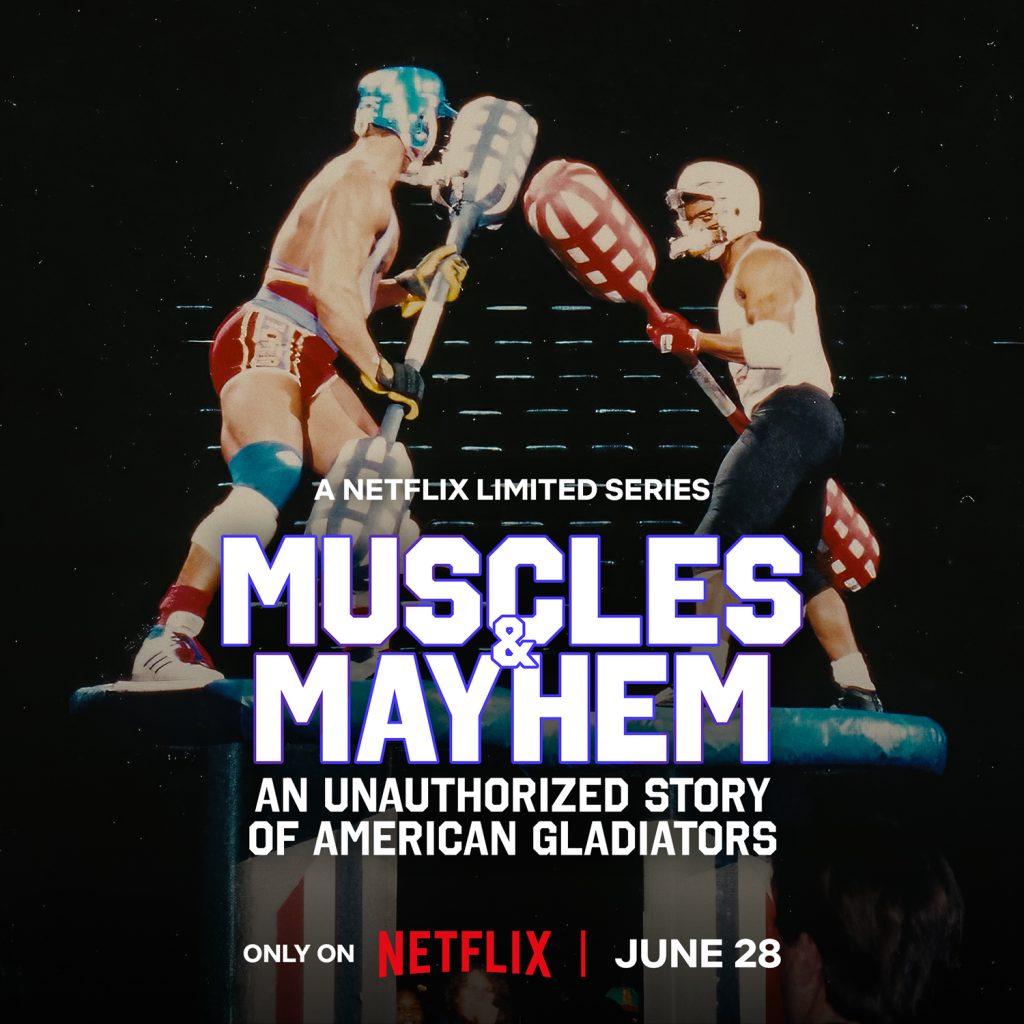 WE WANT TO HEAR FROM YOU
Sound off and tell us what you think! Are you excited about this new docuseries? Were you a fan of the American Gladiators? That Hashtag Show wants to hear from you.
You can tell us your thoughts by leaving a comment below. You can also find me on Twitter at TheIndianaSlone. Be sure to stay up to date on all your Pop Culture and Entertainment news by following us at ThatHashtagShow.com.
KEEP READING: