Exclusive: Mortal Kombat 2 is bringing some of the biggest and scariest characters from the games to the sequel. Mortal Kombat was released in the midst of the pandemic on HBO Max and in some theaters; despite that struggle with the release, it was one of the most popular new releases in the history of HBO Max. Now that a sequel has been greenlit, Mortal Kombat 2, and filming starts in June of 2023. We can exclusively reveal some of the new characters in the sequel. While most major plot details are still under wraps, we can expect two huge fan-favorite characters to make their debut in the new movie: Baraka and Shao Kahn.
Shao Kahn
Shao Kahn is described as being from his mid-30s to mid-50s and can be any ethnicity between Asian, Black, Latino, Middle Eastern, Indigenous, Pacific Islander, or a mixed Ethnicity. He's tall, muscular, and gargantuan in size. He's a dangerous man with a weary dignity. The emperor of Outerworld, he kills King Jerrod, takes the throne, and turns his queen into an undead servant.
Baraka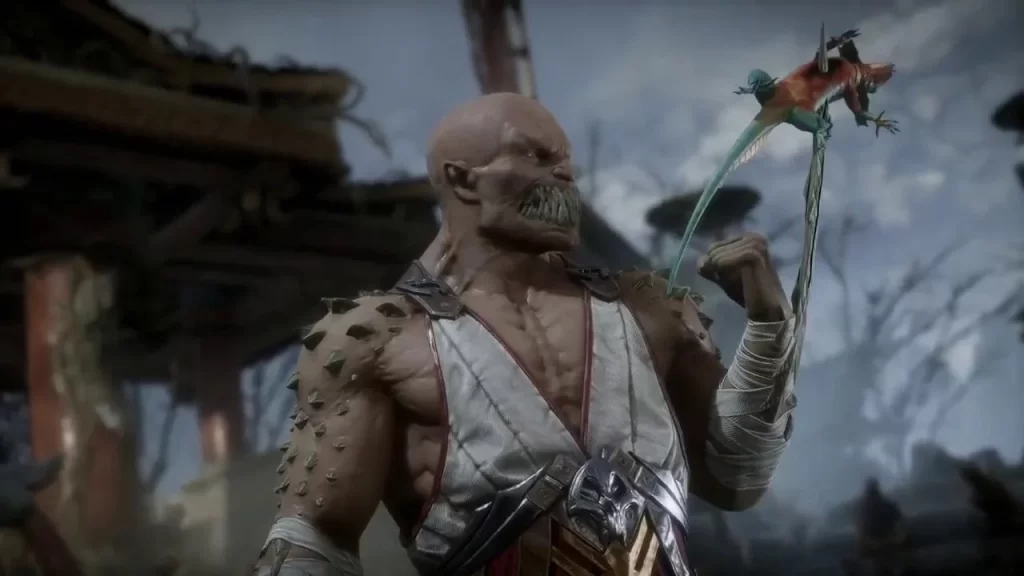 Baraka is described as male, between 30 and 50, big, strong, and a Tarkatan village warlord. He has razor-sharp teeth, and although he starts off as a foe of Johnny Cage, he eventually joins his side after being impressed by his fighting. Don't mistake his fearsome look for being a monster. He's noble but terrifying.
Kitana
With the addition of King Jerrod and Queen Sindel, that of course means that Kitana is a central part of the new film. She's described as the High Princess of Edenia, a solemn young girl who is scarred for life seeing her father and mother defeated by Shao Kahn. She's full of rage about Kahn killing her father and imprisoning her mother.
Other Characters Making An Appearance In Mortal Kombat 2
So, this means that Mortal Kombat 2 won't just see the debut of those two massive villains. It'll also see the debut of Quan Chi, a demon of the Netherrealm known for dark magic and necromancy. He's pale and has a terrifying face with tattoos and a bald head. If you've seen the Mortal Kombat 4 arcade cabinet, you've seen Quan Chi.
King Jerrod and his wife Queen Sindel also make an appearance and have to deal with the arrival of Shao Kahn. Jerrod is described as a male in his 30s-40s, Kitana's father, and a gentle, kind leader of Edenia. His wife Sindel becomes Kahn's undead revenant after he kills Jerrod in battle.
Simon McQuoid directs a script written by Jeremy Slater. There's no current release date, but it's beginning production soon.
So, what do you think of these new villains and characters for Mortal Kombat 2?
Update: Karl Urban Is In Final Talks To Play Johnny Cage
For more on Movie News, make sure to check back to That Hashtag Show.
Keep Reading: