As previously reported, the future of Star Wars comics was revealed today at Star Wars Celebration. Current Star Wars storytellers Charles Soule (Star Wars), Ethan Sacks (Star Wars: Bounty Hunters), Alyssa Wong (Star Wars: Doctor Aphra), Cavan Scott (Star Wars: The High Republic), and Marc Guggenheim (Star Wars: Han Solo & Chewbacca) joined Marvel Comics Editor-in-Chief C.B. Cebulski and Senior Lucasfilm Creative Executive Matt Martin to reveal the upcoming sagas gracing the pages of Marvel's hit Star Wars comics including DARK DROIDS, an ambitious new event launching this summer. In addition to a new main limited series, several other Star Wars comics will tie into the event. Keep reading for a look at the tie-in issues and more details on Dark Droids.
ABOUT DARK DROIDS
Following recent events like "War of the Bounty Hunters" and "Crimson Reign," STAR WARS: DARK DROIDS will be spearheaded by Charles Soule who will write the main limited series alongside artist Luke Ross. Launching in August with STAR WARS: DARK DROIDS #1, the event will also spin off into new series and tie into the four ongoing series that are currently bridging the gap between The Empire Strikes Back and Return of the Jedi films: Star Wars, Star Wars: Darth Vader, Star Wars: Doctor Aphra, and Star Wars: Bounty Hunters. DARK DROIDS will be a rare horror-fueled Star Wars epic set that erupts when a new threat is unleashed throughout the galaxy, corrupting droids, cyborgs, and everything in-between!
Who or what is the Scourge — and why is no droid safe? As a corruption spreads from one droid to the next, the Rebel Alliance and the Empire both face chaos! What role does Ajax Sigma from last year's Star Wars: Revelations one-shot play in all of this? And whose side is he on?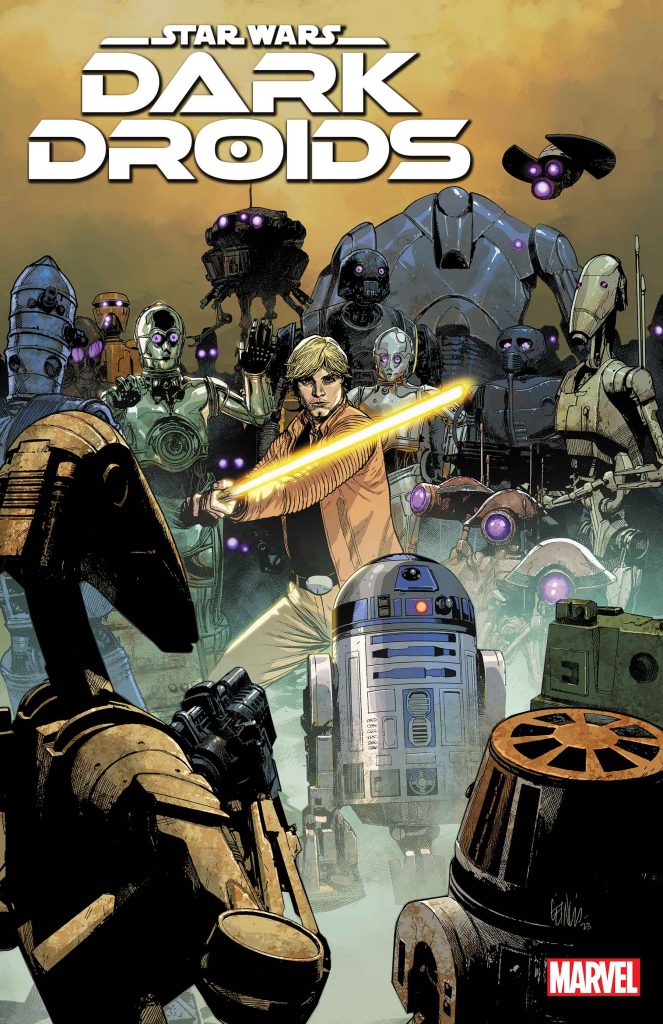 DARK DROIDS TIE-IN ISSUES
STAR WARS #37
LOBOT LOST!
Something has gone horribly wrong with Lobot, putting the Rebellion at terrible risk! Lando Calrissian will do anything to save his friend, even if it means betraying the Rebels. Will the SCOURGE OF THE DROIDS destroy any chance to cure Lobot, or will he be lost forever?
Star Wars: Darth Vader #37
CURSE OF THE JEDI!
Killer Droids have taken over Darth Vader's flagship Super Star Destroyer, the Executor! But even with the powerful Kyberite shield, the Dark Lord of the Sith cannot fully control the Force! Will the lessons of Jedi Masters Qui-Gon and Obi-Warn save him from the SCOURGE — or make him a tool for its galactic conquest?
Star Wars: Doctor Aphra #35
The Milestone 75th Issue of Doctor Aphra!
Something is rotten in the House of Tagge! Sent by Domina Tagge to investigate a series of strange droid malfunctions, Doctor Aphra faces a deadly enemy from the past—a horde of Clone War-Era Prototype Battle Droids designed by Domina herself! Is this sabotage? Betrayal? Or something far, far worse?
Star Wars: Bounty Hunters #37
The Haunting Secret Mission of Jango Fett!
The Bounty Hunters must contend with the looming shadow of the sins of Boba Fett's father! What is the secret that lurks on the mysterious droid outpost, The Haven? Who is Tarr Kligson and what is his connection to Jango Fett?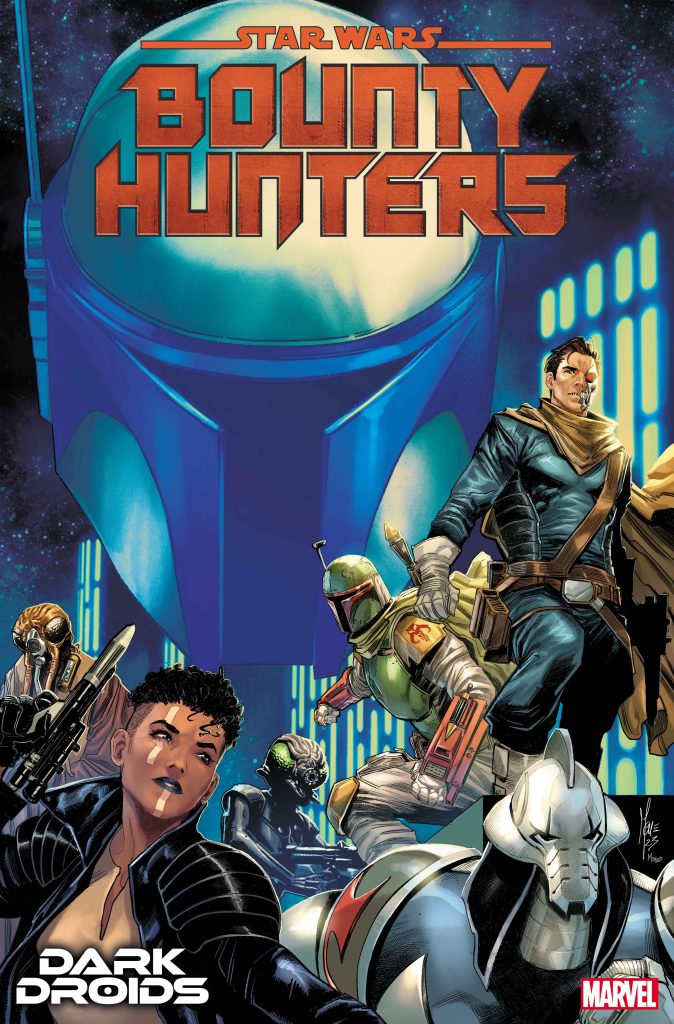 Source: Star Wars
WE WANT TO HEAR FROM YOU
Sound off and tell us what you think. What do you think about this new Star Wars comic event? What are your thoughts about a more "horror" themed comic series?
You can tell us your thoughts by leaving a comment below or finding me on Twitter @TheIndianaSlone. You can also join me on the Midwest Star Wars Fanatics Facebook page to chat about all things Star Wars. Be sure to stay up to date on all your Star Wars news by following us at ThatHashtagShow.com.
KEEP READING