It's nearly time to fly off to Neverland again. One month from today, Disney's new live-action reimagining of Peter Pan will soar onto streaming. Titled Peter Pan & Wendy, the film will soon premiere exclusively on Disney+ April 28.
To celebrate the final countdown until the movie's debut, Disney revealed new character posters today. Check out the posters of Peter Pan, Wendy Darling, Captain Hook, Tinker Bell, Smee, Tiger Lily, John Darling, Michael Darling, and the Lost Boys (Curly, Nibs, Slightly, Tootles, Bellweather, Birdie, and the twins) below.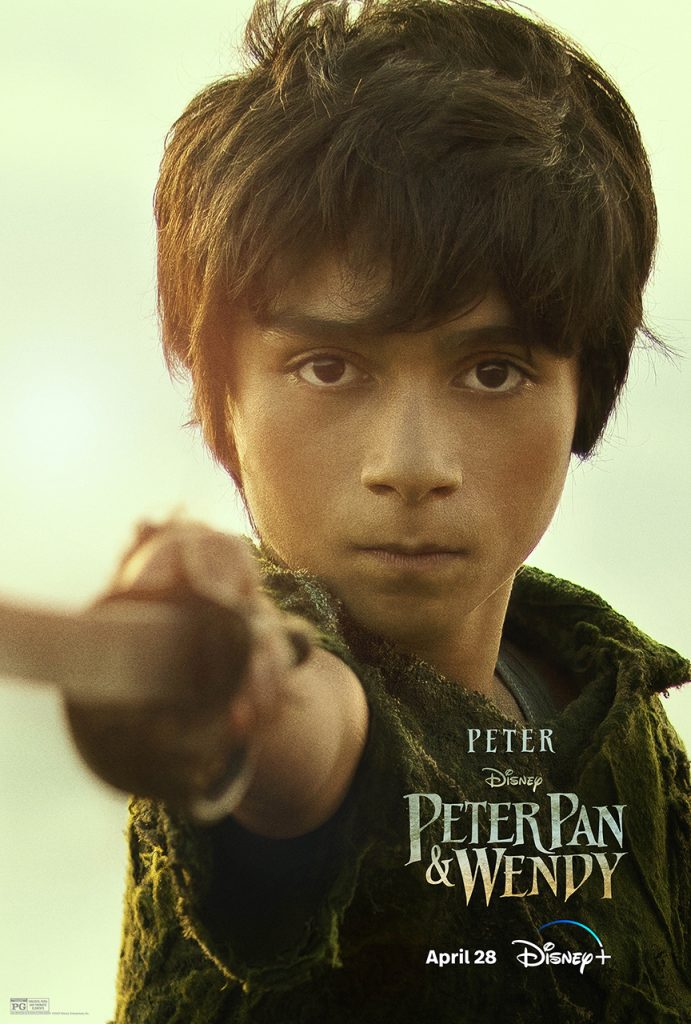 Peter Pan & Wendy draws from J.M. Barrie's original novel and Disney's 1953 animated feature. The film introduces Wendy Darling, a young girl afraid to leave her childhood home behind. But soon she meets Peter Pan, a boy who refuses to grow up. Alongside her brothers and a tiny fairy, Tinker Bell, she travels with Peter to the magical world of Neverland. She then encounters an evil pirate captain, Captain Hook, and embarks on a thrilling and dangerous adventure that will change her life forever. 
The film stars Jude Law, Alexander Molony, Ever Anderson, Yara Shahidi, Alyssa Wapanatâhk, Joshua Pickering, Jacobi Jupe, Molly Parker, Alan Tudyk, and Jim Gaffigan. David Lowery directs, based on a screenplay he wrote with Toby Halbrooks, who also executive produces.
Peter Pan & Wendy begins streaming on Disney+ April 28.
Until then, check back to THS for more Disney updates.
Keep Reading: