Netflix's True Spirit tells the true story of Jessica Watson's iconic journey traveling solo around the world by boat. Jessica is an Australian sailor and local hero. At 16 years old she was awarded the Order of Australia Medal after circumnavigating the globe alone. She left Sydney harbor on October 18, 2009, and returned home on May 15, 2018.
During her time at sea, Jessica kept a video blog creating an accidental documentary about her journey, as well as wrote a book about her experience, True Spirit.
TRUE SPIRIT BRINGING A TRUE STORY TO LIFE
I have no idea how I missed the story about Jessica Watson circumnavigating the globe at 16 years old. However, I'm so glad it was brought to my attention now. Some of my favorite films are based on true, tragic stories like The Perfect Storm, or even White Squall. However, this story has a very happy ending.
Teagan Croft (Titans) takes on the role of Jessica Watson and does a fantastic job of carrying the film. I appreciate the honesty about the hardship that she endured while on the sea alone. Not only does Jessica struggle with the weather, as well as the unpredictability of the ocean, but also the severe isolation. Even though this was her dream, it doesn't mean she doesn't question it, herself, and her sanity along the way. Croft does an exceptional job of carrying this film and showing the strength and vulnerability of the person and story.
FAMILY PERSPECTIVE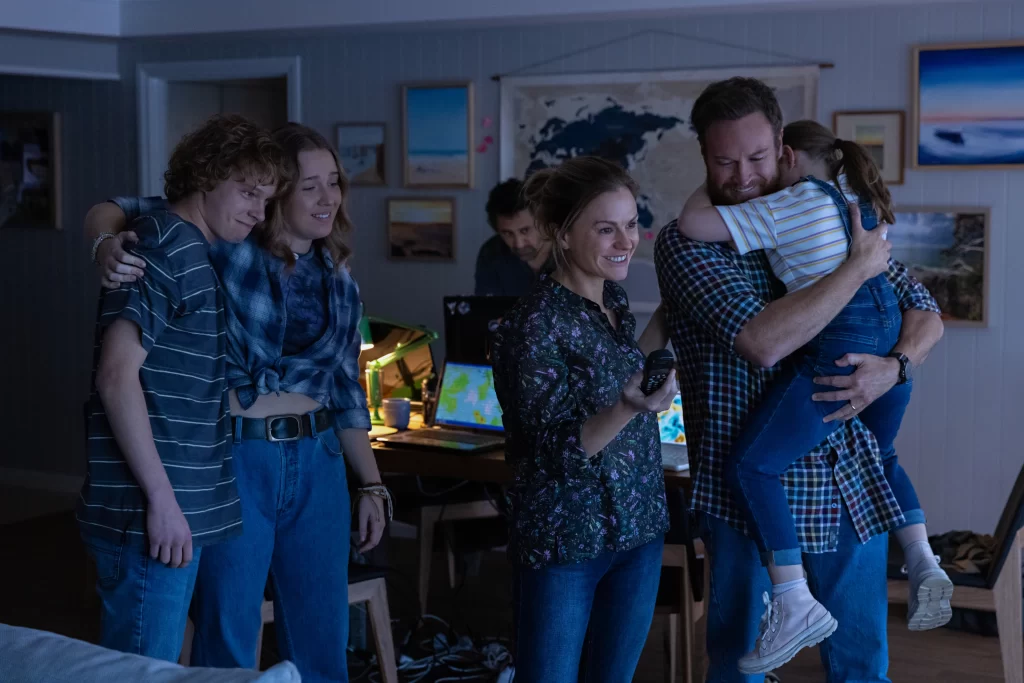 It would have been very easy to only tell the story of Jessica and her dreams of being the youngest sailor to circumnavigate the globe. However, the film grounds and humanizes the entire situation by allowing her family and mentor to be a huge part of the story that we've never really seen.
Oscar winner, Anna Paquin (True Blood) and Josh Lawson (Mortal Kombat) portray parents, Julie and Roger Watson. I can't imagine the pride and worry they had to go through and the pair do an excellent job of bringing honesty and balance to the roles.
FAVORITE MOMENTS
True Spirit is adapted by Cathy Randall and Sarah Spillane. Spillane also directed the film. At one point, there is a surrealist moment when Jessica is trying to feel less lonely as she's stranded in the middle of the ocean with no wind. One of her family's favorite songs is David Bowie's "Starman" and I love this moment in the film so much. It is whimsical, while grounded and gives you a different look into Jessica's mindset without it feeling over the top.
Overall I found True Spirit to be heartwarming, entertaining, and definitely worth a watch!
True Spirit hits Netflix on February 3rd! Comment and let me know your thoughts!