Yellowstone is officially back on audiences' TV screens, with its Season 5 premiere, which aired on November 13. But that is not the only new Yellowstone content for fans to get excited about. During the Season 5 premiere, fans were treated to a teaser trailer for the upcoming Yellowstone Origin Story, 1923. The new series will debut on Sunday, December 18, following an episode of Yellowstone on the Paramount Network, 1923 will then move to Paramount+ on January 1. Keep reading to check out the action-filled teaser trailer below.
1923 TEASER TRAILER
1923 WHAT WE KNOW
1923 is the second Dutton origin series, following 1883. Harrison Ford will star as Jacob Dutton, the head of Yellowstone Ranch and the brother of James Dutton. Helen Mirren will play Cara Dutton, Jacob's wife. Joining them is an ensemble cast portraying various other members of the Dutton family. Including James Badge Dale, Robert Patrick, Brandon Sklenar, Sebastian Roché, Darren Mann, Michelle Randolph, Marley Shelton, Brian Geraghty, Aminah Nieves, and Julia Schlaepfer.
1923 is set to focus on the Dutton family's "next two generations as they struggle to survive historic drought, lawlessness and prohibition, and an epidemic of cattle theft; all battled beneath the cloud of Montana's great depression, which preceded the nation by almost a decade. The show will also touch on the end of World War I, which occurred in 1918."
The story will focus on the "construction of the sprawling Yellowstone ranch in Montana, the series is also shooting in South Africa, Tanzania, and Malta, to give a sense of the saga's scope."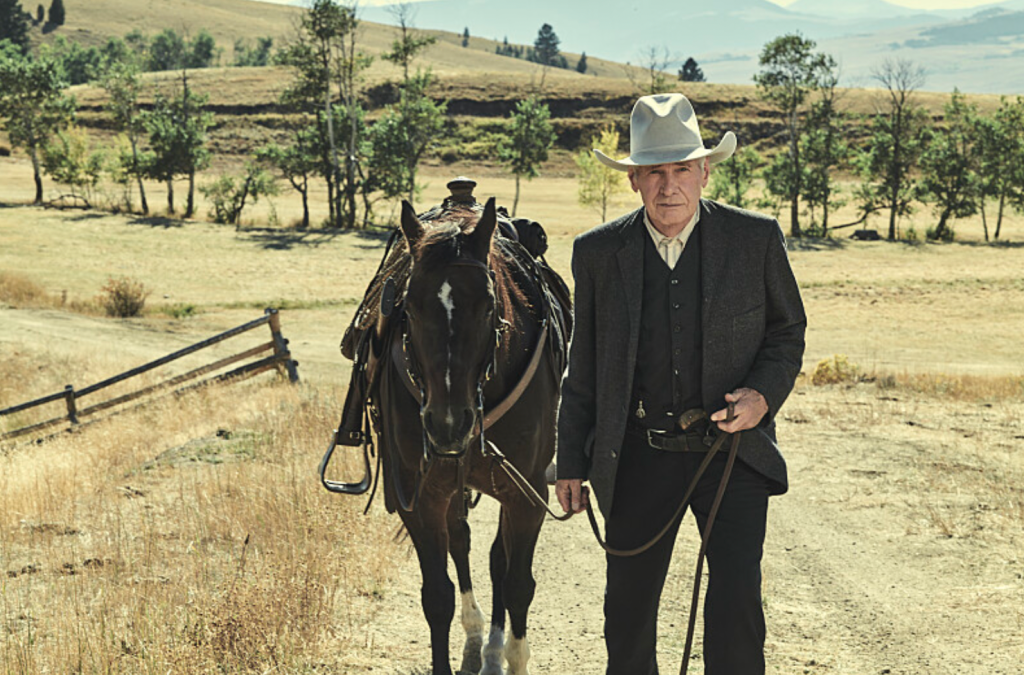 WE WANT TO HEAR FROM YOU
Sound off and tell us what you think! Are you excited about the Yellowstone spin-off 1923? Also, what other eras do you hope Yellowstone eventually explores? That Hashtag Show wants to hear from you.
You can tell us your thoughts by leaving a comment below or also by finding me on Twitter at TheIndianaSlone. Also, stay up to date on all your Pop Culture and Entertainment news by following us at ThatHashtagShow.com.
KEEP READING: