Are you looking for new releases in Film or Television to watch this weekend of September 23rd!? Well, THS has you covered in our weekly series! So, make sure to come back each week as we compile all of our recommendations for you to check out on your days off.
However, I wanted to break down this list and make it a little more personal. Kind of like when you walk into a book store and see the wall of employee recommendations. So, I'll be breaking down this list as to what we at THS are watching, not necessarily every single thing releasing.
JESSICA'S WATCHING
I'm a bit torn between originally really wanting to see Don't Worry Darling, and now not feeling like I want to support it at the box office… my guaranteed watch though is the return of Great British Bake-Off on Netflix!
LAURA'S WATCHING
Being my birthday weekend I'm going to Palm Springs BUT I am not missing House of the Dragon on HBOMax Sunday. Also going to try and watch Andor on Disney+, as well as Dahmer – Monster: The Jeffrey Dahmer Story on Netflix.
BRIAN'S WATCHING
Andor on Disney+. I only just caught up on the first two episodes last night and I'm knocking out the third one later on.
TRAVIS IS WATCHING
Does watching Greg walk around a convention with his Vader cane and getting stopped every few minutes about it count? Lol..
But in actual streaming… I'm spending the weekend catching up on some international mystery and action with "Blood and Treasure" on Paramount+.
DARRYL'S WATCHING
Everything Everywhere All At Once, Tenet, and maybe the first season of Fate: The Winx Saga on Netflix.
RHETT'S WATCHING
Andor on Disney+ if I have time given that I am covering FanX Salt Lake.
SARAH'S WATCHING
I'm gonna go support Harry Styles, and Florence Pugh and check out Don't Worry Darling in theaters. Then hit my couch to watch Meet Cute on Peacock!
LINSAY'S WATCHING
Andor on Disney+ is fantastic. I think it's the best live-action Star Wars show. I'll be watching Rings of Power on Prime Video, as well as Resident Alien, and Reservation Dogs on Hulu.
BENJY'S WATCHING
Funnily enough about Star Wars, I plan to finally watch The Last Jedi and The Rise of Skywalker for myself on Disney+, just to see for myself if they're as bad as people say they are. :3
JJ'S WATCHING
Andor on Disney+ (again) and going to binge Firefly in honor of the 20th anniversary.
NEW RELEASES – WHAT ELSE YOU CAN WATCH THIS WEEKEND?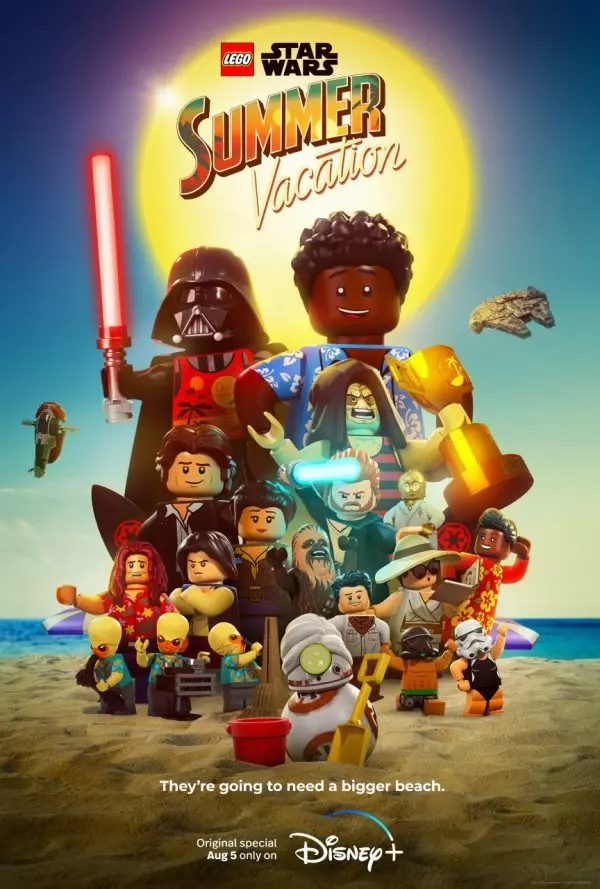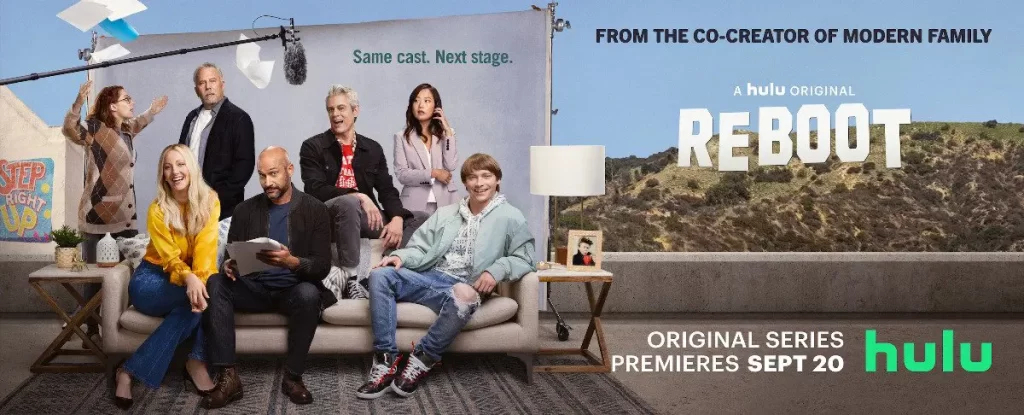 NEW IN THEATERS SEPTEMBER 23RD!!
Don't Worry Darling
An unhappy 1950s housewife comes to believe she is actually living in a simulation in which her husband's desire is to live in a past where women are subservient to their husbands.
Dark Harvest
Set on Halloween in 1963, October Boy (aka Ol' Hacksaw Face, aka Sawtooth Jack) rises from the cornfields every Halloween, a butcher knife in his hand, and makes his way toward town, where gangs of teenage boys eagerly await their chance to confront the legendary nightmare. Both the hunter and the hunted, the October Boy is the prize in an annual rite of life and death. Pete McCormick knows that killing the October Boy is his one chance to escape a dead-end future in this one-horse town. He's willing to risk everything, including his life, to be a winner for once. But before the night is over, Pete will look into the saw-toothed face of horror–and discover the terrifying true secret of the October Boy.
The American Dream and Other Fairy Tales
Abigail Disney looks at America's dysfunctional and unequal economy and asks why the American Dream has worked for the wealthy, yet is a nightmare for people born with less. Using her family's story, Disney explores how this systemic injustice took hold and imagines a way toward a more equitable future.
Catherine Called Birdy [LIMITED]
Set in 1290, a 12-year-old girl tries to shoo away potential suitors after her father deems her ready for the altar.
The Swearing Jar [LIMITED]
"It is a rare and miraculous thing to find your one true soul mate." Carey soon learns that finding two of them can pose an even greater problem. Equal parts humor and heartbreak, "The Swearing Jar" tells two love stories at once, exploring the challenges of marriage, parenting, loss, and moving on.
NEW ON PARAMOUNT+ SEPTEMBER 23RD!!
On the Come Up
Bri is a young rapper and the daughter of an underground hip hop legend who died just before making it big. Her father's legend makes him a hard act to follow, but between Bri being bullied and watching her mother struggle after losing her job, she pours out her frustration into songs that become big viral hits.
NEW ON HBOMAX SEPTEMBER 23RD!!
The Hype, Max Original Season 2 Premiere
Survival of the fit. Who will win the co-sign of the most influential tastemakers of streetwear? Season Two of @thehypeonmax streams on September 22.
Who's Talking to Chris Wallace? Season 1 Premiere
NEW ON DISNEY+ SEPTEMBER 23RD!!
Star Wars: Andor – Episodes 1, 2 & 3
LEGO Star Wars Summer Vacation
Finn has arranged a surprise vacation for his friends aboard the Galactic Starcruiser, The Halcyon! But Finn's plan quickly goes awry when he's separated from the group. Alone on board the Halcyon, Finn encounters three Force Spirits — Obi-Wan Kenobi, Anakin Skywalker and Princess Leia, who each share their own unexpected stories of vacations gone wrong.
NEW ON NETFLIX SEPTEMBER 23RD!!
DAHMER – Monster: The Jeffrey Dahmer Story
From the Emmy award winning creator of American Crime Story comes Dahmer – Monster: the Jeffrey Dahmer Story. The series examines the gruesome and horrific true crimes of Jeffrey Dahmer and the systemic failures that enabled one of America's most notorious serial killers to continue his murderous spree in plain sight for over a decade.
A Jazzman's Blues
"A Jazz Man's Blues" is set in the post-World War II South, where a young black jazz singer leaves his rural town in search of fame. During his absence, it's discovered that he had an affair with a local married woman. But all is not as it seems: the woman is actually his former lover and a light-skinned black who has been passing as white. Her racist husband has no idea about her color or her past and organizes the local Klan chapter to hunt down the jazz singer. Now a successful performer in Chicago, the jazz singer finds himself drawn back South to help save his mother's ailing nightclub and face his accusers.
Lou
A storm rages. A young girl is kidnapped. Her mother (Jurnee Smollett) teams up with the mysterious woman next door (Allison Janney) to pursue the kidnapper – a journey that tests their limits and exposes shocking secrets from their pasts.
Designing Miami (Season 1)
For Ray and Eilyn Jiminez, marriage and business are a perfect match as their respective interior design firms remodel homes for high-end Miami clients.
The Real Bling Ring: Hollywood Heist
First, there was the reality series, then came a Hollywood movie— but the truth about the Bling Ring burglaries has never been told…until now. 10 years after the notorious heists, the culprits have served their jail time and are coming forward to tell the real story behind the Hollywood Hills home invasions that gripped the nation. A cautionary tale for teens today, the docuseries shows what can happen when a fame-and-celebrity-obsessed culture meets the rise of social media and spins wildly out of control.
ATHENA
After the death of his youngest brother following an alleged police altercation, Abdel (Dali Benssalah) is called back from the frontline to find his family torn apart. Caught between his younger brother Karim's (Sami Slimane) desire for revenge and the criminal dealings of his older brother Moktar (Ouassini Embarek), he struggles to calm the rising tensions. As the situation escalates, their community ATHENA is transformed into a fortress under siege, becoming a scene of tragedy for both the family and beyond…
Pokémon: The Arceus Chronicles
Upon their arrival in Sinnoh, Ash, Goh, & Dawn ready to play the ultimate Pokémon Catching Game! Can they successfully catch Oshawott, Cyndaquil, and Rowlet in under 3 minutes?!
Fullmetal Alchemist The Final Alchemy
The final battle for the future has begun. The legend concludes with these two films, forming a "complete version" telling the story up until the end of the original manga.
NEW ON HULU SEPTEMBER 23RD!!
Reboot
A dysfunctional cast is forced back together and must deal with their unresolved issues in today's fast-changing world. The series stars Keegan-Michael Key, Judy Greer, Johnny Knoxville, Paul Reiser, Rachel Bloom, Calum Worthy and Krista Marie Yu. Stream Reboot on September 20, only on Hulu.
NEW ON PEACOCK SEPTEMBER 23RD!!
Meet Cute
Built around the question: What would you do if you could travel to your loved ones' past, heal their traumas, fix their problems, and change them into the perfect partner?
Shadowland
Inspired by reporting in The Atlantic magazine, award-winning filmmaker Joe Berlinger sends documentary teams across America to embed with subjects who have rejected mainstream narratives, including the shocking real-time stories of a beloved rural Pennsylvania pizza shop owner facing twenty years in prison for her role in the January 6th riots, an anti-vaccine activist pushing a dangerous fake cure for Covid-19, and a mother divorcing her husband because she fears his beliefs put their children's lives in danger. From this intimate viewpoint, Shadowland, a deeply immersive six-part docu-series, reveals how conspiracy theories have moved from the margins to the mainstream, exploring how people come to their beliefs, and what makes these theories so alluring. The series is a shocking wake-up call about the dangerous influence of conspiracy thinking on the functioning of our democracy, as families, friends, and the nation are increasingly being torn apart.
NEW ON APPLETV+ SEPTEMBER 23RD!!
Sidney
An inspirational story honoring the life and legacy of Hollywood legend, Sidney Poitier. Sidney premieres September 23 in theaters and on Apple TV+
NEW ON PRIME VIDEO SEPTEMBER 16TH!!
CHECK BACK NEXT WEEK
KEEP READING