The Mike Flanagan-verse will once again expand at Netflix in time for Halloween. From the creator of Haunting of Hill House, Haunting of Bly Manor, and Midnight Mass comes a new scary series: The Midnight Club.
At a hospice with a mysterious history, the eight members of the Midnight Club meet each night at midnight to tell sinister stories – and to look for signs of the supernatural from the beyond.
The Midnight Club is based on work by bestselling author Christopher Pike, and co-created by Flanagan and Leah Fong.
The series stars Iman Benson, Igby Rigney, Ruth Codd, Annarah Cymone, Chris Sumpter, Adia, Aya Furukawa, Sauriyan Sapkota, Matt Biedel, and Samantha Sloyan, with Zach Gilford and Heather Langenkamp.
The Midnight Club will feature 10 hour-long episodes, which premiere October 7 on Netflix. (That will give you plenty of time to stream the season leading up to Halloween.) The series arrives as part of Netflix's Halloween content lineup, "Netflix and Chills."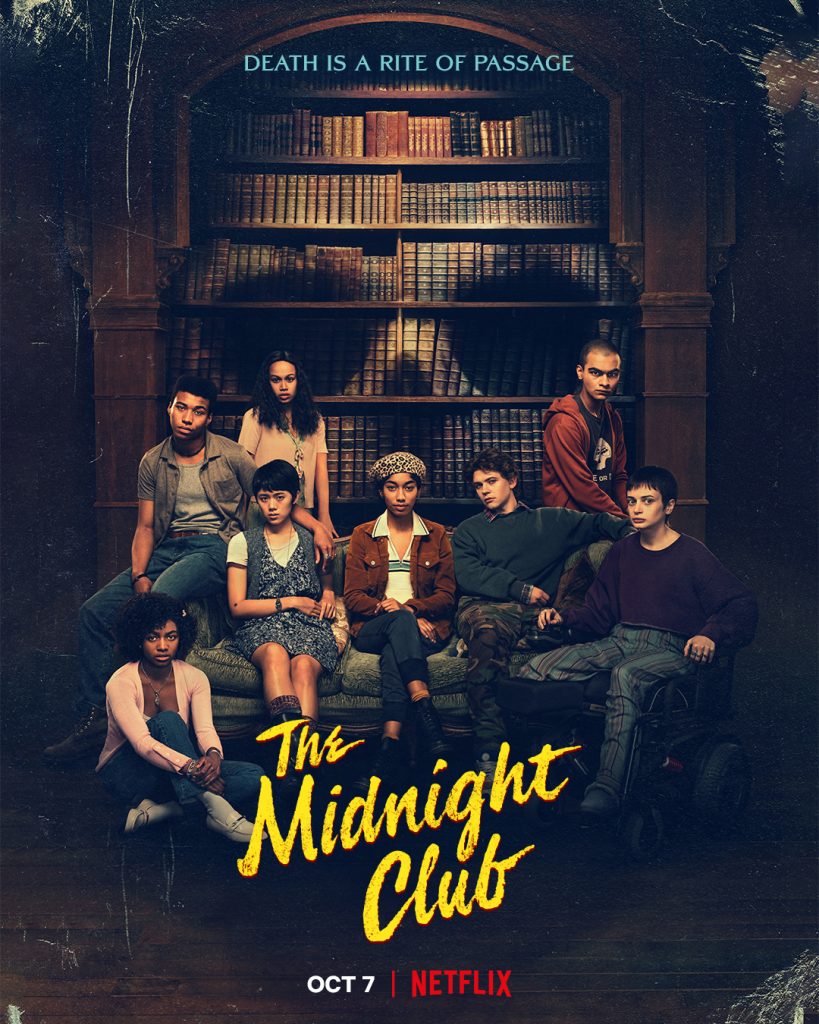 So, what did you think of the trailer? Are you excited to see what Netflix's reigning king of horror brings us next? Let us know in the comments below.
Meanwhile, check back to THS for more out of Fright-A-Thon, our celebration of all things spooky and scary leading up to Halloween.
Keep Reading: