On the second day of Power Week good Hasbro gave to me, a Ryu morphed just for me!
That's right, we have another mash-up ranger joining the Lightning Collection. Ryu, who first morphed during the Power Rangers Legacy Wars: Street Fighter Showdown short film three years ago, is getting to joining your other Morphininal figures!
Sorry no Kung Fu grip here!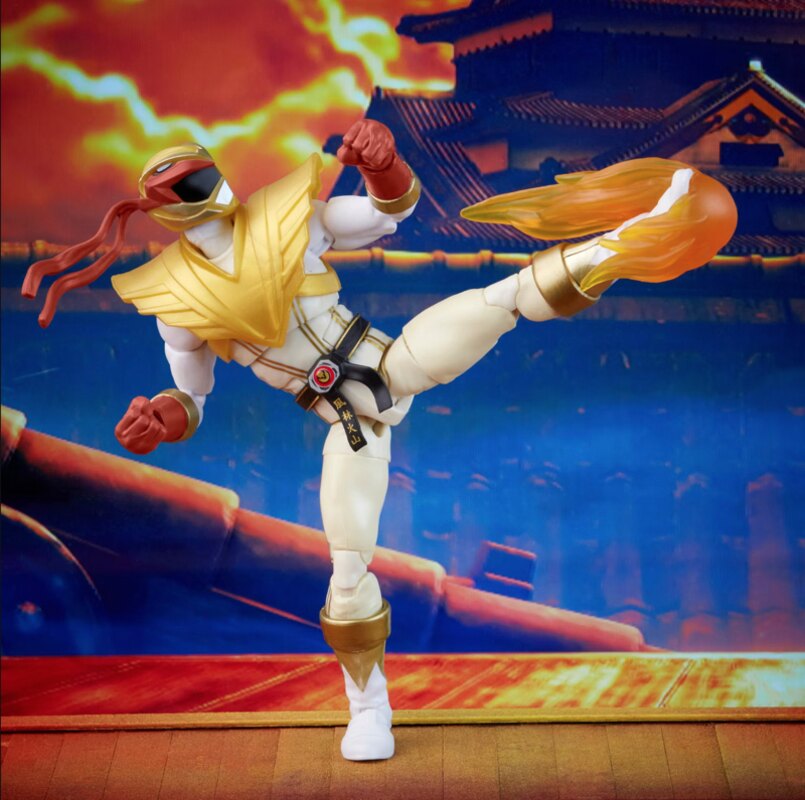 Coming with all the standard pose-ability like any other Light Collection Figure, Ryu is a bit different. Rather than get a civilian head sculpt, we are getting 3 blast effects! All brand new effect just for this figure, including a stand! I'll assume that Ryu's likeness in toy form is own by another company. So just having the morphed head was the only way to circumnavigate it.
You can of course pre-order him HERE for $33.99
Thoughts from THE GRID
Well my plastic collectors, this is going to be a hit or miss for most of us I believe. The competitionists will jump for it. Those of us who do play Battle for the Grid should get this. As for me, I'm going to hold off.
I can understand the higher price point, having the larger custom blast effect and stand. But for me, as usual there is an obvious difference in the quality of the gold paint. The molded gold shield that harkens back to the Dragon Shield is in that Butterscotch plastic, while the paint on the figure is a rich gold. So I would have to paint it to make it match. Why would I do that for $34? But that's just my opinion. This is gonna sell like Hot-Hadouken-Cakes or I'll catch it on clearance.
Is this Ryu going on your shelf? What other figures do you want to see announced? Let us know in the comments below!
While you're at it, head on to our That Hashtag Show Facebook page for all your Power Rangers news.
Please consider following me personally at OFF THE CUFF GAMING on other social media platforms.
Keep up with ThatHashtagShow.com for all your latest Power Ranger news and "May the Power Protect YOU!"
Keep Reading: