Anime NYC 2023 seems to be a good event for upcoming Crunchyroll anime, including the just as upcoming Solo Leveling. This anime adaptation of the hit Korean webcomic of the same name by writer Chugong and artist Dubu of Redice Studio seems all set to be just as big a hit in the anime world. So much so that at the aforementioned Anime NYC 2023, Crunchyroll announced who would voice who in the English dub.
Solo Leveling: English Dub Details
At Anime NYC 2023, Crunchyroll's industry panel announced the English dub cast for the upcoming anime Solo Leveling. The list of English dub cast is pretty extensive and even includes a member of the production staff. Specifically: the ADR director. You can read the full list of revealed English dub voice cast below:
Aleks Le as Sung Jinwoo [성진우]
Justin Briner as Yoo Jinho [유진호]
Rebecca Wang as Sung Jinah [성진아]
Michelle Rojas as Cha Hae-in [차해인]
Ian Sinclair as Choi Jong-in [최종인]
Christopher R. Sabat as Baek Yoonho [백윤호]
Kent Williams as Go Gunhee [고건희]
SungWon Cho as Woo Jinchul [우진철]
Dani Chambers as Lee Joohee [이주희]
English dub ADR Director: Caitlin Glass
As a reminder: Solo Leveling will make its streaming debut sometime in January 2024. As you might expect from the mention of that industry panel, this will be a Crunchyroll exclusive. Thus, you will need a paid subscription to watch it, barring any seasonal samplers that Crunchyroll chooses to show as a preview.
Bonus: Synopsis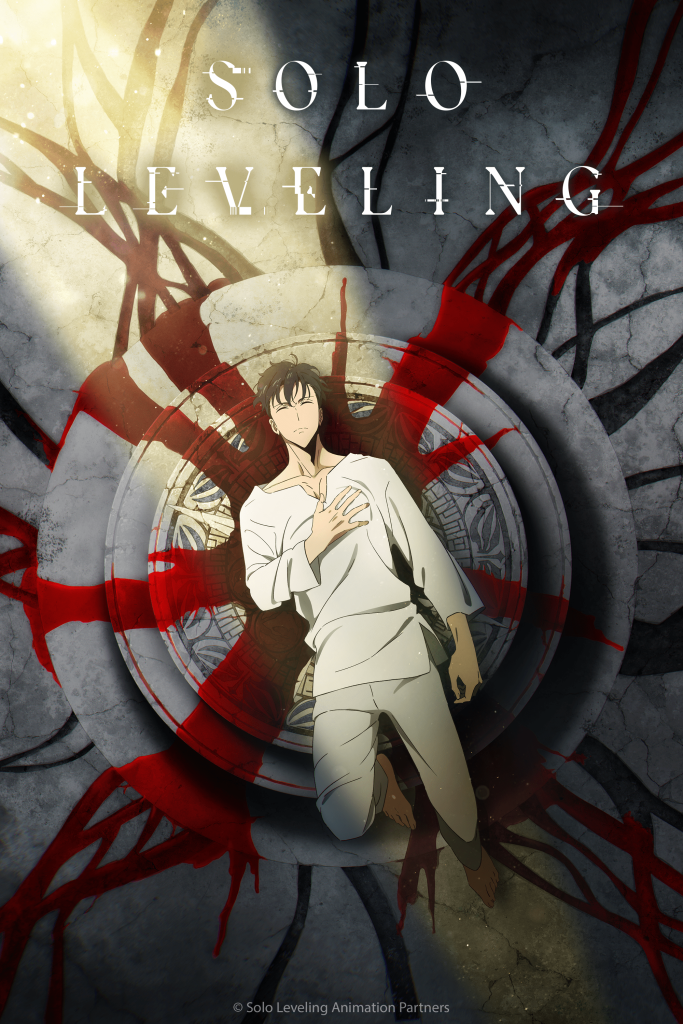 Want an idea of what Solo Leveling is all about? Unfortunately, Crunchyroll doesn't yet have a synopsis for this upcoming anime. However, Yen Press has a synopsis of the manhwa the anime is an adaptation of. You can check it out below:
Known as the the Weakest Hunter of All Mankind, E-rank hunter Jinwoo Sung's contribution to raids amounts to trying not to get killed. Unfortunately, between his mother's hospital bills, his sister's tuition, and his own lack of job prospects, he has no choice but to continue to put his life on the line.

So when an opportunity arises for a bigger payout, he takes it…only to come face-to-face with a being whose power outranks anything he's ever seen! With the party leader missing an arm and the only healer a quivering mess, can Jinwoo some­how find them a way out?