If you are looking for something new at an IMAX theater you will want to check this out. Paramount Pictures has announced that "Killers of the Flower Moon" will head to an IMAX theater near you. Starring  Leonardo DiCaprio, Robert De Niro, Jesse Plemons, and Lily Gladstone; this film will release on October 20, 2023. You can check out the official details below.
Killers of the Flower Moon
Based on David Grann's broadly lauded best-selling book, "Killers of the Flower Moon" is set in 1920s Oklahoma and depicts the serial murder of members of the oil-wealthy Osage Nation, a string of brutal crimes that came to be known as the Reign of Terror.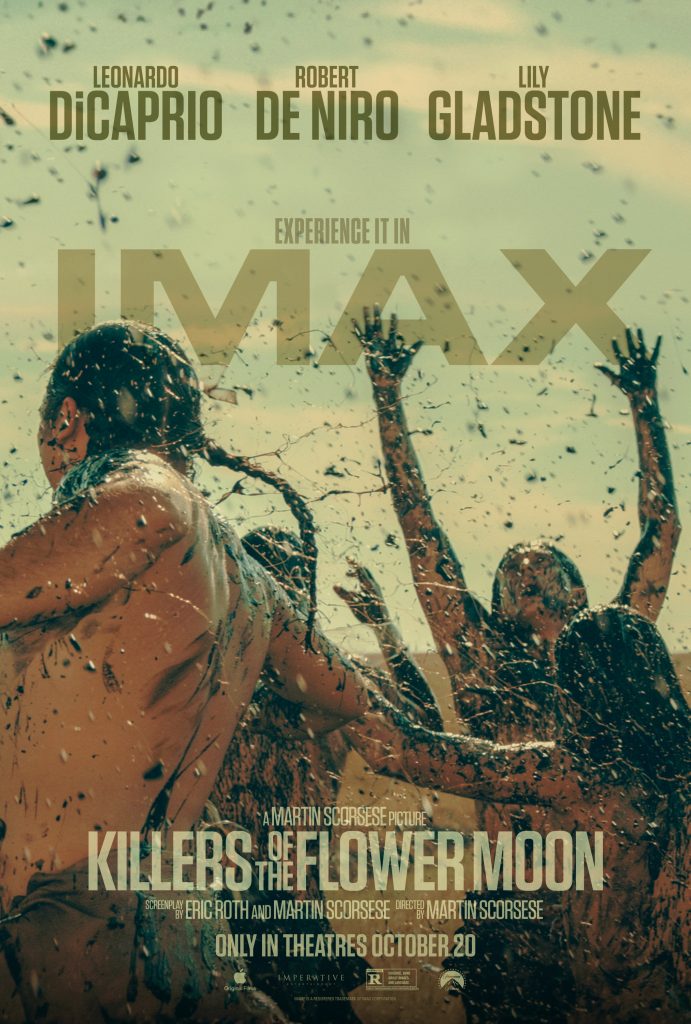 "Killers of the Flower Moon" will be digitally re-mastered into the image and sound quality of The IMAX Experience® with proprietary IMAX DMR® (Digital Re-mastering) technology. The crystal-clear images, coupled with IMAX's customized theatre geometry and powerful digital audio, create a unique environment that will make audiences feel as if they are in the movie.
"Killers of the Flower Moon" will be released in IMAX theatres October 20.
WE WANT TO HEAR FROM YOU
Are you excited about the "Killers of the Flower Moon" heading to IMAX? Is this a must-watch for you? Also, what other movies or series are you looking forward to? That Hashtag Show wants to hear from you!
You can tell us your thoughts by commenting on our That Hashtag Show Facebook page. You can also let me know your thoughts by hitting me up on social media at NerdyVet574. Also, stay up to date on all the pop culture news by following us at ThatHashtagShow.com.
Source: IMAX