A Million Miles Away stars Michael Peña and is inspired by the true story of José Hernández, the first migrant farmworker to become an astronaut. The film follows José and his family on their journey from a rural village in Mexico to the fields of California to the International Space Station. With the support of his family and community, José never gives up on his dream of going to space.
During the film, audiences see the world of Mexican migrants who come to the United States in search of work and the pursuit of a better life. It challenges stereotypes of what a cholo or migrant worker is by showing the beauty in the individuals and their commitment to family, hard work, and dedication to their futures. It also showcases a variety of issues that Mexican-American children faced growing up in the United States and how with the help of their families, they are able to grow up strong, resilient, and supportive of one another.
Throughout the film, you know our hero is only able to accomplish everything through the combined efforts of his community. And although clearly his accomplishments were earned on his own merit, they were advanced by the support he received from his parents, family members, wife, and even friends and colleagues.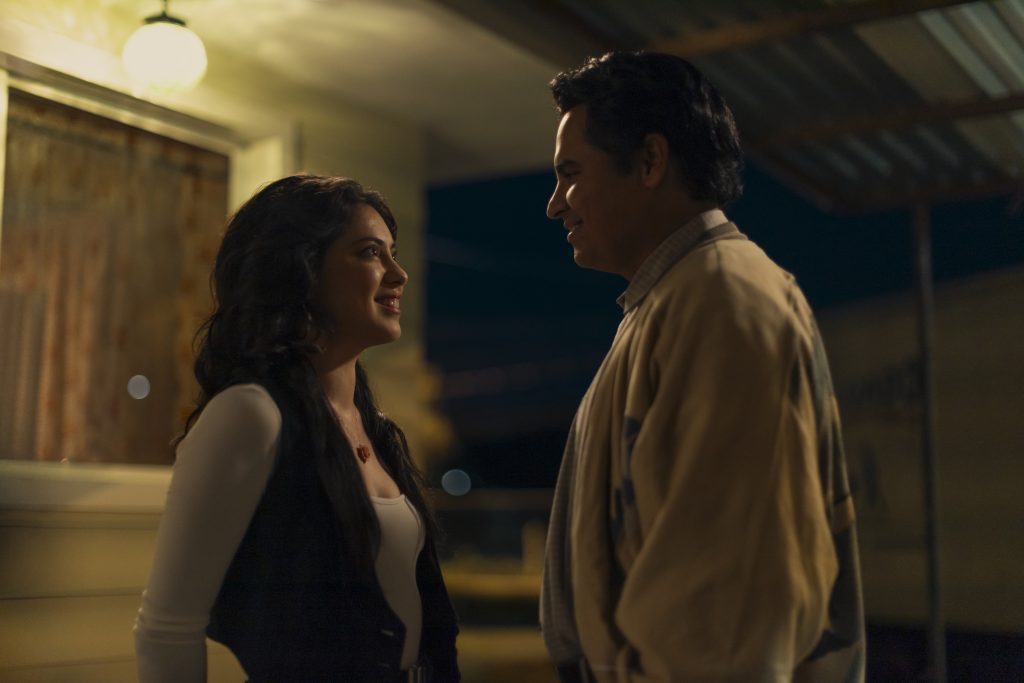 A Million Miles Away features a diverse cast of Latinx actors. Micheal Peña and Rosa Salazar give brilliant performances in this film. Their chemistry feels authentic and real. And not only do the actors and their relationships feel authentic, but the costumes and set designs feel incredibly authentic. Viewers don't need to be told what decade or era the story is set in. The clothing, hair, make up, and sets tell that story of those eras beautifully.
The music was likewise thoughtfully chosen. From the film's opening to its ending, the music transports you to different eras going back until the 1960s. I was particularly fond of the accuracy of the wedding scene. The way they were able to capture the essence of a Mexican-American wedding in that area was perfect. Crafted to perfection.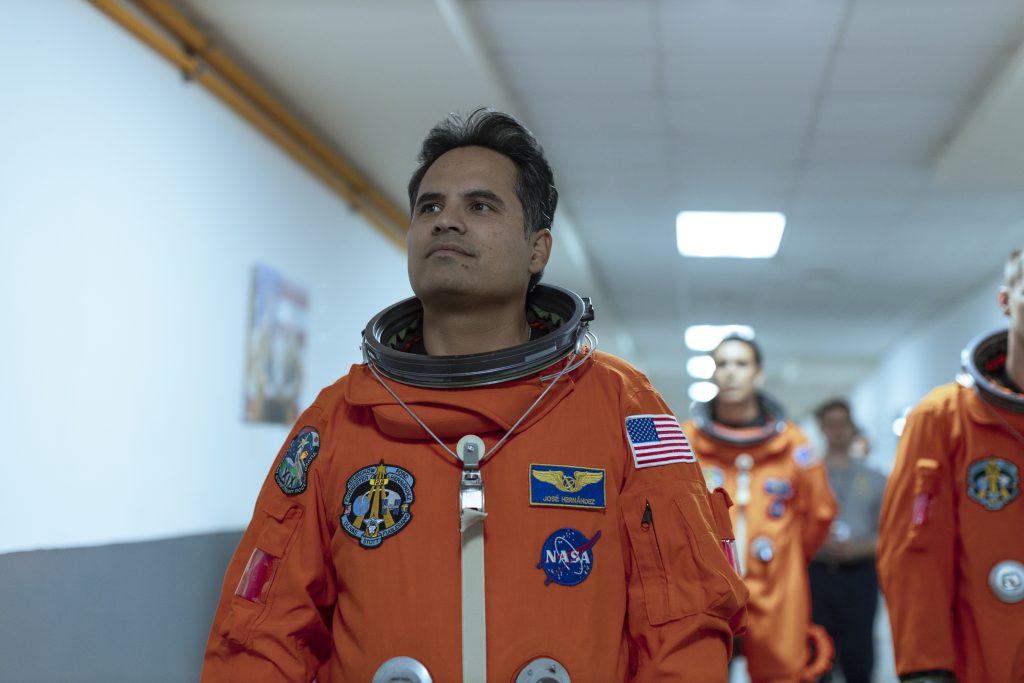 The story is inspirational and compelling. While it's emotional from beginning to end, it doesn't leave you devastated or heartbroken. It's a beautiful balance of the power of perseverance and determination. The biggest win for this film was the excellent casting and set designs. Obviously, acclaimed writer/director Alejandra Márquez Abella worked hard to showcase the loyalty and tenacity of the entire Hernández family.
The film is based on Hernández's book, Reaching for the Stars: The Inspiring Story of a Migrant Farmworker Turned Astronaut.
You can stream A Million Miles Away on Prime Video September 15.