Denzel Washington and Antoine Fuqua end their action trilogy with a BANG.
It's hard to believe that it's been almost a decade since the very first Equalizer. After Denzel Washington won his best actor in Antoine Fuqua's classic TRAINING DAY, it only made sense for them to team up again. But this time in a film loosely based on the 1980's series, The Equalizer. Washington stars as Robert McCall, a retired ex-intelligence who just wants to retire in peace, but thugs, criminals, and gangs seem to break up that dream.
Since this is the last of a trilogy, Fuqua wastes no time getting into the Equalizing. The film begins in Sicily in a corpse-ridden winery. With what looks like a first-person shooter game in the scene; we're guided through room after room and corridor after corridor all ridden with dead bodies. Fuqua makes sure you slowly can see how each person was killed. Who are these corpses? The mob, of course. And we're assuming that it was McCall that took care of them all. We're introduced to McCall and soon find out that this winery was all a front to smuggle deadly synthetic amphetamines from Syria (Why not?)
McCall, who's basically gone through the last two films unscathed, gets shot, blacks out, and wakes up in a small angelic town near Naples. He wakes up in a doctor's office, and while blacking out, the doctor asks McCall, "Are you a good man or bad man?" McCall says, "I don't know."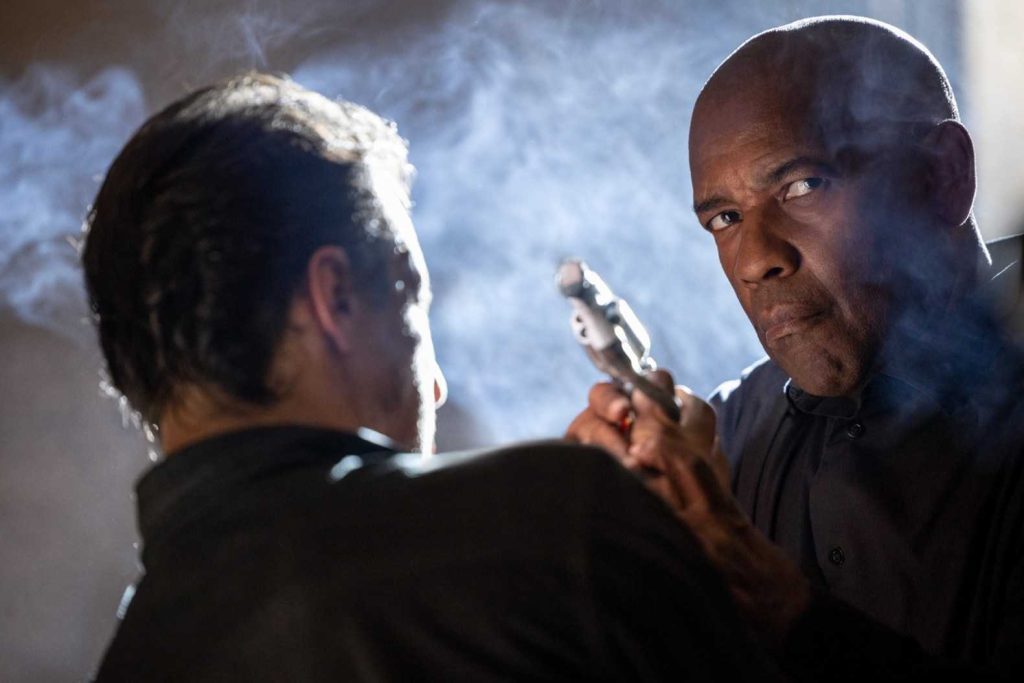 While McCall is bedridden, you finally see the kind soul that McCall once was. This is where Washington truly shines and shows his gravitas. You never got to see this version of McCall in the previous films, and that's what sets this film apart and elevates it. Weeks go by, and McCall now goes by Roberto. You see the love he has for this town grow and grow. The locals love him, and he gets stronger and stronger from his wound with each passing day.
Paradise soon becomes terror when a gang of Camorran gangsters start tormenting the locals for money. Now feeling at home, McCall will not put up with this, and this is where the fun begins. Fuqua shows his masterful directing, taking advantage of the Italian locale. Every step, corridor, hill, and building makes you want to live there. You can smell the ocean and imagine drinking an espresso at the local cafe. But he also shows the danger, especially with the faint sound of the gangster's motorcycles a mile away. You know they're coming, and you get worried.
Throughout all this, McCall is in contact with CIA agent Emma Collins (Dakota Fanning). He tips her off on what he found at the winery, and she makes it her mission to figure out who this stranger really is. There are some truly wonderful scenes Washington and Fanning share together. It's wild that it was almost twenty years since they shared the screen together in Man On Fire. If there's one thing I wanted more, it was more dialogue between the two. You see how charming Washington truly is.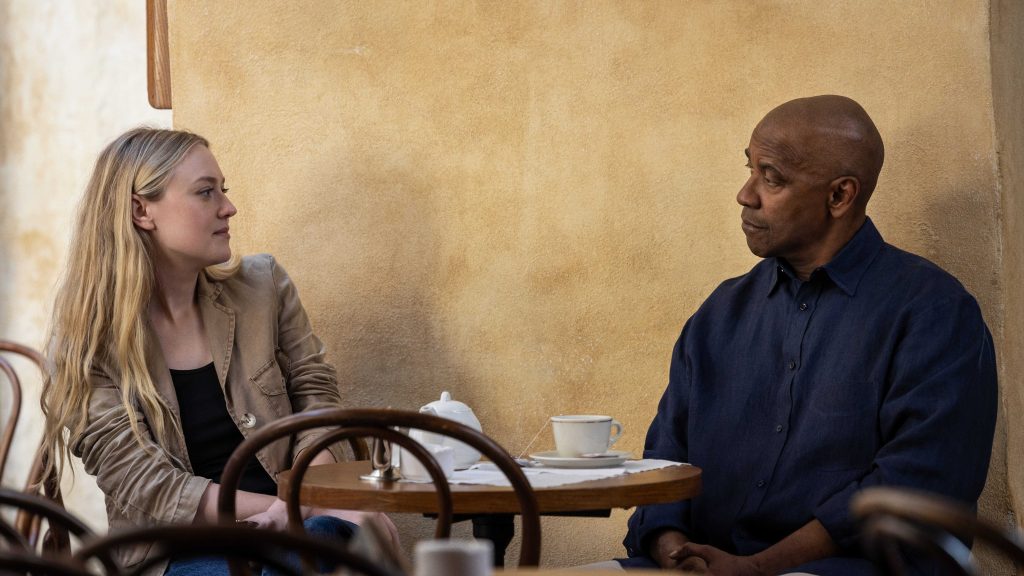 The third act of the film finally pits McCall against those Italian baddies. The head of the mob, Vincent Quaranta (Andrea Scarduzio) does enough to make a formidable foe for McCall, but in the end, you don't care about any of these villains. The film takes an insane turn and becomes almost a slasher film where McCall picks off each thug in a mansion, like Jason Voorhees. But I loved it! Fuqua decides to make this the franchise's most violent, goriest film, and it pays off.
Seeing Washington have this much fun while committing violent killing sprees makes me wish there was still one more film in the barrel. But seeing Washington's McCall finally able to relax and enjoy his golden years makes The Equalizer 3 one of the biggest, most fun surprises of the summer.
For more Reviews, make sure to check back to That Hashtag Show.
Keep Reading: