There's certainly a lot to take in from the first two episodes of Star Wars: Ahsoka. Fans, for instance, fans are already overjoyed to see Rebels fan-favorite characters Hera Syndulla (Mary Elizabeth Winstead) and Sabine Wren (Natasha Liu Bordizzo) in live-action. Joining their ranks are other animated characters leaping to live-action, including Ryder Azadi (Clancy Brown), Chopper, and bit-character Jai Kell (Vinny Thomas). It's another series character, however, that is peaking everyone's attention. Who is the masked Inquisitor? There are a number of theories, two of which rise to the top of the crop in probability.
In episode two, 'Toil and Trouble,' Ahsoka faces off against a mercenary Inquistor serving alongside Baylan Skoll and Shin Hati. The question remains as to "Marrok's" true identity. Don't read too much into the fact that it's stuntman Paul Darnell in the suit, though. Pedro Pascal, as we know, spends little, actual time in Din Djarin's Mandalorian armor on screen. The fact that it's a man in Marrok's suit though, has some guessing that the Inquisitor in Ahsoka is, in fact, Galen Merrick, a/k/a Starkiller.
Who is the Inquisitor in Ahsoka?
Starkiller is the main protagonist in the Force Unleashed video games from LucasArts. A cloned apprentice to Darth Vader, Merrick (Marrok?) was an exceptionally powerful Force-wielder who wreaked havoc across the galaxy. Could Dave Filoni be making another deep dive into Star Wars lore by having Sam Witwer, who voices Starkiller in the video games, portray the unmasked Inquisitor in live-action in Ahsoka? The fact that the show lists Witwer as providing additional voice talent in its credits certainly adds credence to the theory…. Except for one thing: Marrok hasn't yet spoken. That's where the second theory comes into play.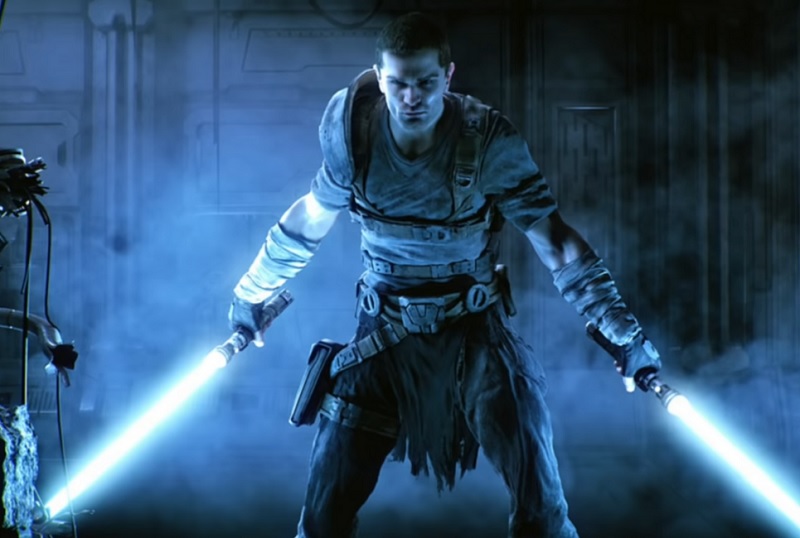 The fact that we've yet to hear the voice of the tall, slender Inquisitor may be a bigger plot point than we realize. Could it be because Marrok is actually Barriss Offee? If you recall, Barriss was a true friend to Ahsoka in the Jedi Order…. Until she framed her friend for bombing the Jedi Temple. We learned that Barriss Offee was the true culprit in the gut-wrenching, Season 5 finale of The Clone Wars, 'The Wrong Jedi.'
Could it be Barriss Offee?
It's no stretch to think that Vader released Offee after Order 66 and made her an Inquisitor. Nor is it out of the realm of possibility that she'd welcome the chance to face off against the one whose trial resulted in Barriss, not Ahsoka, ending up in prison. If I had to guess between the two, I'd probably put my money on Barriss Offee. That's a lot easier to weave into the show's plot than would be bringing Starkiller into the mix. Still…. I'd have no objection to Marrok turning out to be either.
What's your guess as to the identity of our mysterious Inquisitor? Send us your theories!
Star Wars: Ahsoka airs Tuesdays on Disney+.