This November LEO starring Adam Sandler will be breaking out on Netflix. To celebrate this upcoming release Netflix has just released the official LEO teaser trailer. Also starring Bill Burr, Cecily Strong, Jason Alexander, Sadie Sandler, Sunny Sandler, Rob Schneider, Jo Koy, Jackie Sandler, Heidi Gardner, Robert Smigel, Nick Swardson, Stephanie Hsu, and Nicholas Turturro, LEO will premiere on Netflix on November 21, 2023. You can check out the official teaser trailer and details below.
LEO
Actor and comedian Adam Sandler (Hotel Transylvania, The Wedding Singer) delivers signature laughs in this coming-of-age animated musical comedy about the last year of elementary school – as seen through the eyes of a class pet. Jaded 74-year-old lizard Leo (Sandler) has been stuck in the same Florida classroom for decades with his terrarium-mate turtle (Bill Burr). When he learns he only has one year left to live, he plans to escape to experience life on the outside but instead gets caught up in the problems of his anxious students — including an impossibly mean substitute teacher. It ends up being the strangest but most rewarding bucket list ever…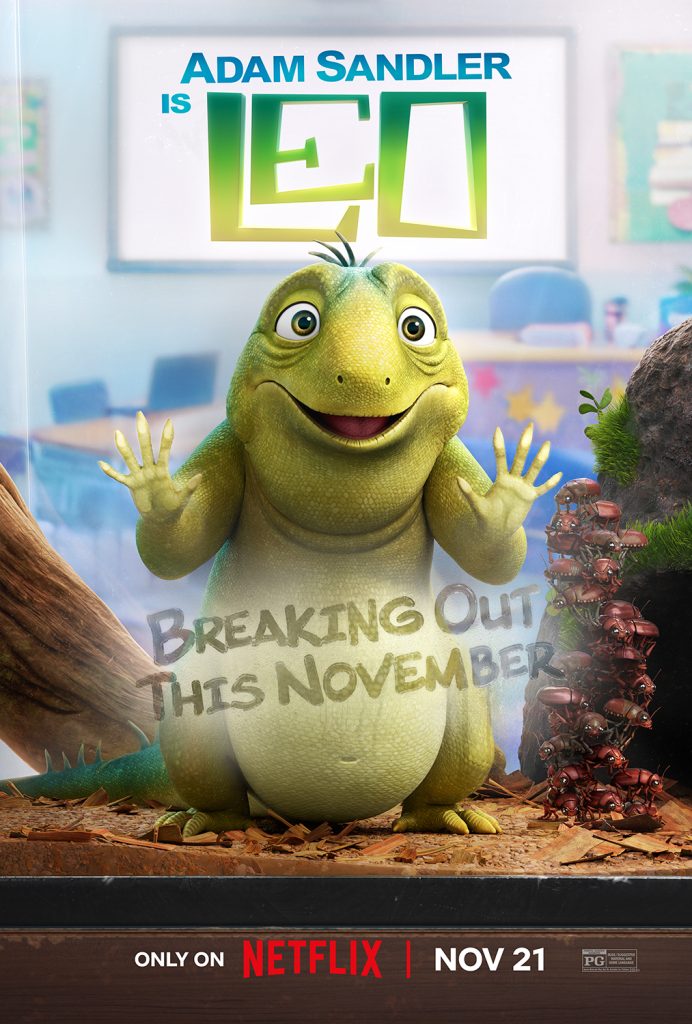 WE WANT TO HEAR FROM YOU
Are you excited about LEO coming to Netflix? Is this a must-watch for you? Also, what other movies are you looking forward to? That Hashtag Show wants to hear from you!
You can tell us your thoughts by commenting on our That Hashtag Show Facebook page. You can also discuss this and other films by hitting me on social media at NerdyVet574. Also, stay updated on all the pop culture news by following us at ThatHashtagShow.com.
Source: Netflix