Haven't You Heard? I'm Sakamoto by Mangaka Nami Sano is one of the most unique of comedy manga/anime. Mostly because of Sano's rather offbeat sense of humor. There's a level of absurdity in her comedy that one would normally associate with the likes of Black Butler or Shirokuma Cafe. Alas though, Sano will no longer be entertaining us with her brand of humor. Not when she has passed from this world.
Nami Sano: In Memoriam
Japanese seinen manga magazine Harta has recently announced on their official Twitter account that Nami Sano (Haven't You Heard? I'm Sakamoto, Migi to Dali) passed away on August 5, 2023. Sano was born on April 17, 1987. Thus, at the time of her death, Sano was only 36 years old: a very young age for a creator to pass away.
According to Sano's family and Kadokawa in that same Twitter post, Nami Sano died from cancer. It seems that she had been battling that cancer in an unnamed hospital for a month prior to her death. She was even apparently hopeful about it, insisting to her editor that "once I get over this, I feel I can draw a great manga", according to Crunchyroll. Unfortunately, that didn't pan out, and she ended up leaving a farewell letter to everyone. You can see the original text of the letter and an English translation below: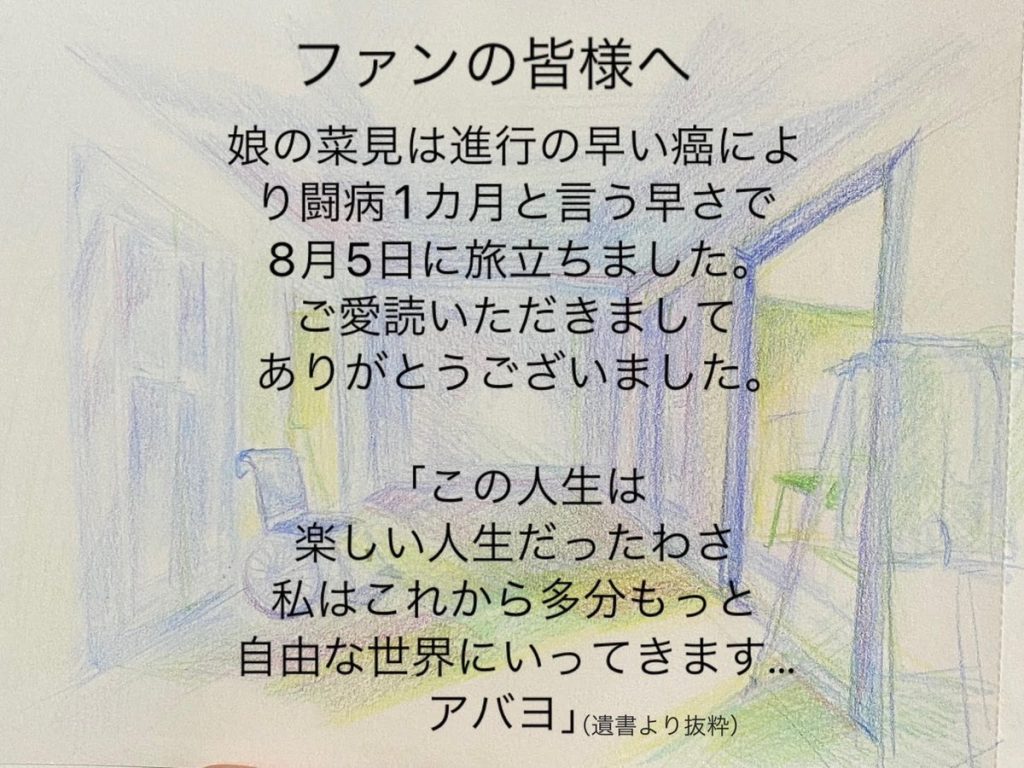 This life has been a good one.

I'm likely headed to a world with more freedom…

See ya
Alas, now all we have of Nami Sano is her manga and the anime adaptations of them. The last of which is Migi to Dali: which is an oddball mystery story starring a pair of equally oddball twin brothers in a bit of a departure from Haven't You Heard? I'm Sakamoto. In fact, Migi to Dali will receive an anime adaptation that's scheduled to air sometime in October 2023. In fact, you can watch a trailer for the anime below to see what Sano's final work will look like in anime form.
Source: Twitter, Crunchyroll News