Funko Pops! From your friends or your collection to gas station shelves, these little vinyl toys are everywhere. Founded in 1998 by Mike Becker in Snohomish, Washington Funko would grow into a pop culture collectibles powerhouse. But, if you have been following Funko for a while you know things are not going well for the company. From changes in leadership to cutting employees it is now time for Funko to relook at its strategic plan if they want to stay the pop culture giant they have become even though some of the issues might not be Funko's fault.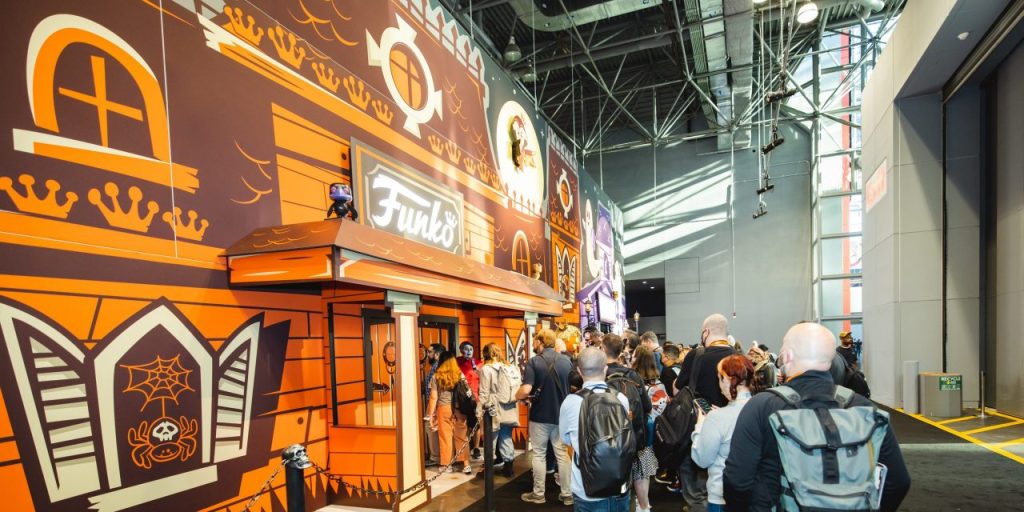 The Current State Of Funko
So why am I writing about all this? Well, this past week Funko released its second-quarter results and well it was pretty rough when you compare it to 2022. Here is a look and some of the finical bullet points from the press release.
Net sales were $240.0 million for the 2023 second quarter versus $315.7 million for the 2022 second quarter
Gross margin was 29.2% for the 2023 second quarter versus 32.7% for the 2022 second quarter
SG&A expenses were $85.6 million for the 2023 second quarter versus $82.7 million for the 2022 second quarter
Net loss was $75.9 million, or $1.54 per share, for the 2023 second quarter, which includes a company established full valuation allowance against its deferred tax asset of $138.1 million, offset by an adjustment to the tax receivable agreement liability of $99.6 million, the net effect of which was a non-cash charge of $38.5 million. This compares to net income of $15.8 million, or $0.28 per diluted share, for the 2022 second quarter
Adjusted net loss* was $22.3 million, or $0.43 per share, for the 2023 second quarter versus adjusted net income* of $14.0 million, or $0.26 per diluted share per share
Negative adjusted EBITDA* was $7.6 million for the 2023 second quarter versus adjusted EBITDA* of $31.8 million for the 2022 second quarter
As you can tell net sales and margins are down and net loss was up from 2022. Because of this Funko is relooking at its strategic plan including cost-cutting areas like inventory, and workforce.
Funko Relooking At Their strategic plan
Now this finical news wasn't the only blow to Funko this year. Brian Mariotti stepped down as Funko's CEO (to recharge) and has been temporarily replaced by Michael Lunsford. Also, Funko announced that it will be cutting around 12% of its workforce. Another area that hit Funko hard is all the inventory that is still sitting on retailer shelves. Because of this, some retailers are reluctant in bringing in new inventory. All of this mixed with today's economy caused Funko's stock to drop over 30% for the year. Here is a look at some of the things Funko will be looking at.
"We have also begun re-shaping the company to focus our energies and resources on Funko's core products. To that end, we are implementing a strategic plan to reduce the number of product lines and complexity in our business. Putting our fans and brand first, running the business like a lean startup and investing in areas where we can grow profitably, will guide and inform every decision we make.
Over the remaining two quarters of the current year, we expect sales and gross margin to meaningfully ramp up compared with the recently completed second quarter. We also expect SG&A as a percentage of sales to decrease, primarily due to continuing cost reductions and operational improvements. Looking out a bit further, we see our financial performance rebounding in 2024, based in part on a full year of benefit to our gross margin and cost structure from our improvement efforts, the launch of Pop! Yourself, currently planned for later this month, and a return to more normalized sales to our wholesale customers."
"Despite this progress, last week we implemented a plan that includes, among other things, another round of cost-lowering initiatives and further reductions to our workforce of approximately 12%, or 180 positions. These actions are estimated to generate approximately $38 million of incremental annualized savings, of which approximately $20 million is related to the workforce reduction."
Can Funko Turn It Around
So the real question here is can Funko turn it around? Will this new strategic plan be enough to get Funko back on track? The answer is yes but they will have some work to do when coming out with new products. The key thing here is what can they do to get pop culture fans excited again?
Personally, I think one thing that could help is reducing the many different variants of one character mold. We can use Star Wars as an example with Rey, Darth Vader, and even Boba Fett. Even some of the die-hard fans are getting burned out with the same thing over and over just in a different color. It also isn't the repaints as you can tell from the pictures below there are a lot of variants made of certain characters just in different poses. A lot of these are now being found at discount outlets like 5 Below and Ross because the stores just had too many.
We Want To Hear From You
What are your thoughts about the state of Funko right now? Do you think they can turn things around, and if so what changes to you think need to be done? Also, we have to know, what are some of your favorite Funko collectibles.? That Hashtag Show wants to hear from you.
You can tell us your thoughts by commenting on our That Hashtag Show Facebook page. You can also talk more about this and other collectibles by hitting me up on social media at NerdyVet574. Also, stay up to date on all the pop culture news by following us at ThatHashtagShow.com.
Source: Funko
SEE ALSO: