My Dress-Up Darling is one of the best romantic comedy anime I've ever seen. It also provides a very deep behind-the-scenes look into the nitty-gritty details of cosplay. Surprisingly, when you mash these genres together, you get a very good anime series. With an interesting amount of light eroticism mixed in for spiciness as well.
My Dress-Up Darling: Details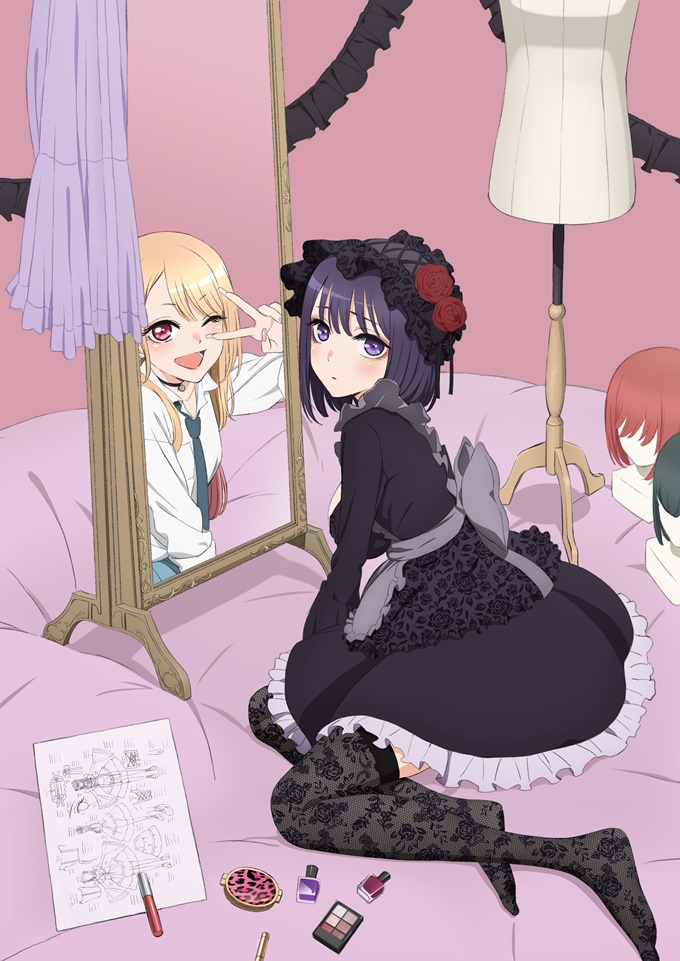 My Dress-Up Darling is a slice-of-life romantic comedy that features a rather unique combination of cosplay and hina dolls as its focus. This anime is, in fact, the anime adaptation of the manga of the same name by Shinichi Fukuda. CloverWorks (The Promised Neverland, Horimiya, Spy x Family) is the animation studio behind the anime.
Keisuke Shinohara is the director behind My Dress-Up Darling, with Yoriko Tomita as the writer. Takeshi Nakatsuka composed the music you hear in the anime.
Speaking of music: the opening theme music for My Dress-Up Darling is "Sansan Days" (燦々デイズ, lit. "Sun-Drenched Days") by Spira Spica. Meanwhile, "Koi no Yukue" (恋ノ行方, lit. "Where Love Is") by Akari Akase is the ending theme music.
Voice Cast
My Dress-Up Darling stars the voices of Shōya Ishige (Paul Dateh in English dub) as Wakana Gojo and Hina Suguta (AmaLee in English dub) as Marin Kitagawa. Other notable voices include Atsumi Tanezuki (Risa Mei in English dub) as Sajuna "Juju" Inui, Hina Yōmiya (Jad Saxton in English dub) as Shinju Inui, and Misako Tomioka (Brianna Roberts in English dub) as the unnamed Narrator.
Where to Watch
My Dress-Up Darling premiered on January 9, 2022. The anime ran until March 27, 2022 for a typical total of 12 episodes. You can watch this anime on Crunchyroll or on Amazon Prime.
In addition, a second season of My Dress-Up Darling is currently in production. Alas, we have no official confirmation of a release window for season 2. That's something we'll have to wait for CloverWorks to tell us at a later date.
My Dress-Up Darling: Synopsis
Normally, this is the part of the review where I give you all a spoiler-filled review of My Dress-Up Darling. However, this review is for the sake of those who haven't watched this anime, I'll give you all the official Crunchyroll synopsis instead. You can check it out below:
Wakana Gojo is a high school boy who wants to become a kashirashi–a master craftsman who makes traditional Japanese Hina dolls. Though he's gung-ho about the craft, he knows nothing about the latest trends, and has a hard time fitting in with his class. The popular kids–especially one girl, Marin Kitagawa–seem like they live in a completely different world.

That all changes one day, when she shares an unexpected secret with him, and their completely different worlds collide.
My Dress-Up Darling: The Good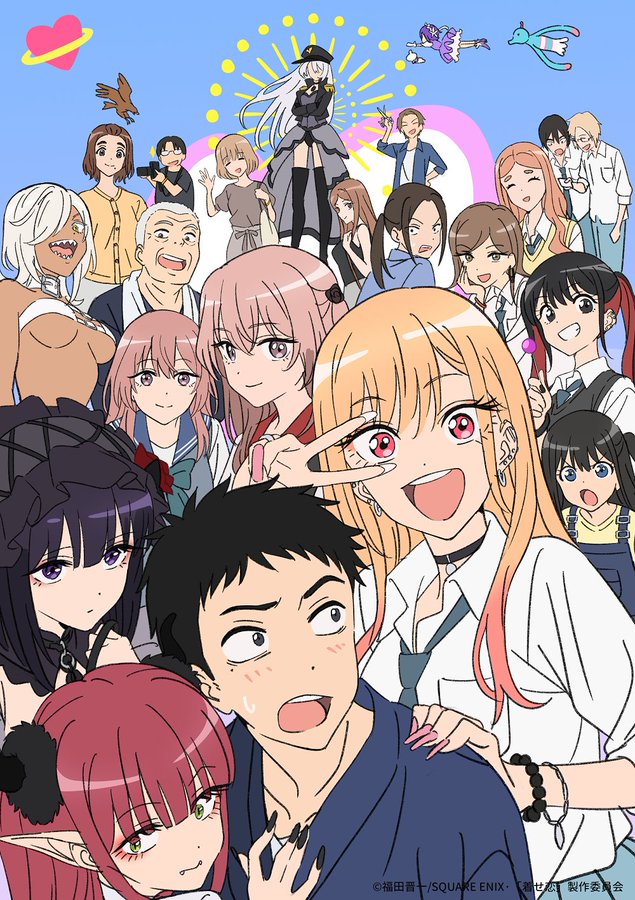 To start, My Dress-Up Darling is a very well-done example of a rom-com. Both Wakana Gojo and Marin Kitagawa are not only adorable together, but they're some very well-done examples of very fleshed-out characters indeed. Both of them have their own very well-defined goals and interests, with the entire premise of this rom-com being them slowly becoming interested in each other's interests. Yes, it may initially look as if Gojo is becoming interested in cosplay only, but we see that he uses his cosplay experience and interests to further the development of his hina dollmaking skills. We even see subtle hints at various points that Kitagawa is becoming interested in hina dolls as well. It's this kind of back and forth in interests that makes their developing romance all the more interesting.
Speaking of cosplay, though, My Dress-Up Darling offers one of the most in-depth looks into the world of cosplay I've seen in any anime thus far. In his quest to make the perfect cosplay costumes in exacting detail, Gojo, Kitagawa, and their cosplay friends manage to teach us about things like cloth choices, sewing patterns, and more. It's not exactly a cosplay instructional video series, but it comes close at times.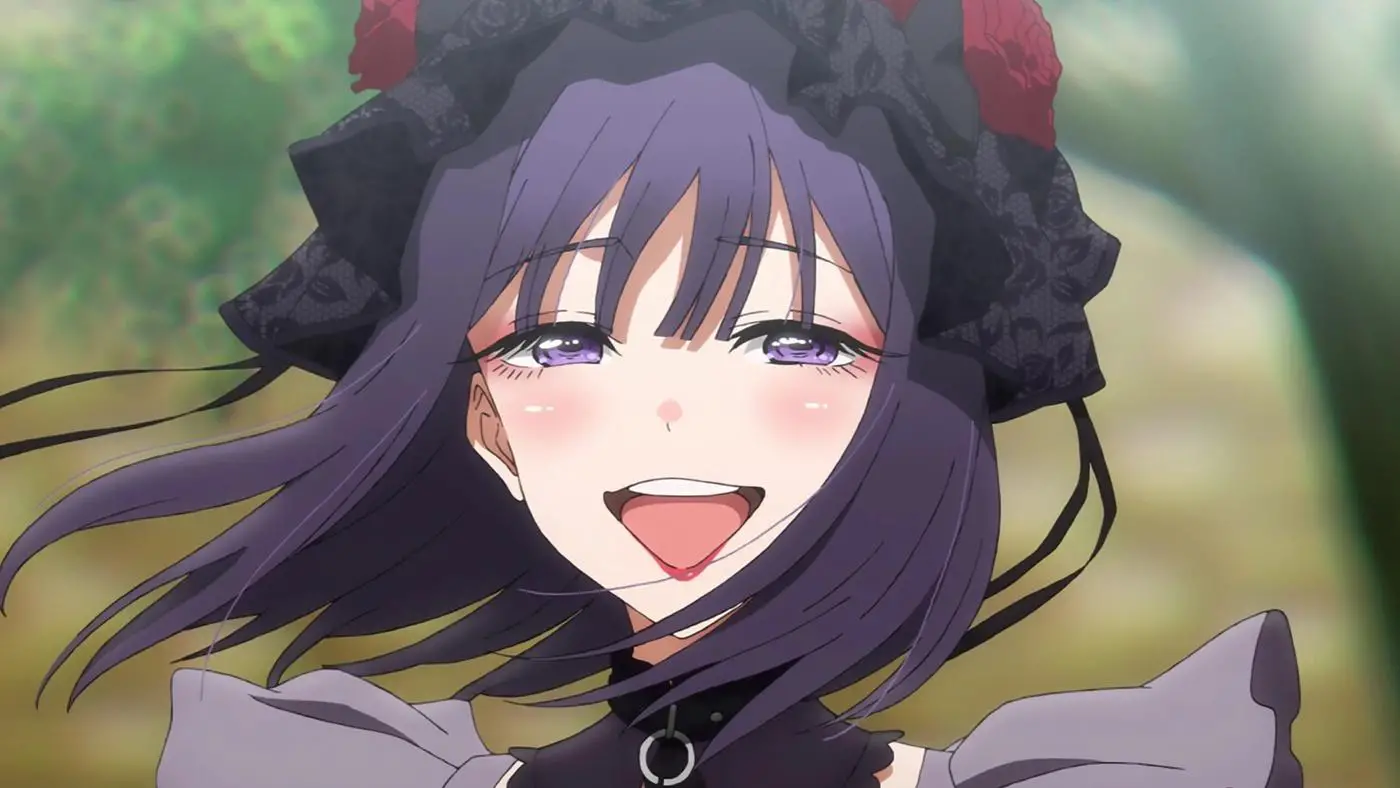 As I mentioned before: My Dress-Up Darling contains an interesting amount of eroticism in it. Nothing revealing, mind you. Just enough to tickle an adult's fancy and spice up the anime. It's actually quite refreshing for me because the eroticism in this anime is actually tastefully done. It's not demeaning to anyone and even nicely develops the characters.
As a last note: the animation of My Dress-Up Darling is, for the most part, gorgeous. It reaches eye-candy levels in certain parts of certain episodes. If CloverWorks had kept the animation quality at that level for the entire anime, this might've gotten a perfect score out of me. Alas though…
My Dress-Up Darling: The Bad
There are some noticeable drops in animation quality at various parts of My Dress-Up Darling. Fortunately, they don't happen very often. In fact, it's very rare when it happens. Unfortunately, when they do happen, you really notice it because of how well-animated the rest of the anime is. The most noticeable example is during the beach scene when Kitagawa was eating that burger. Without going into spoilers, I would never have been able to tell if Kitagawa hadn't mentioned what kind of burger she was eating. It was just a mass of white blob and dark brown blob sandwiched between multi-colored blobs. CloverWorks did a fantastic job with the animation in general, but you can tell that food isn't their strong suit in this anime.
For more on Anime, make sure to check back to That Hashtag Show.
Keep Reading: