Oh, you didn't know? Sideshow Collectibles is making two ultra-premium Iron Maiden figures for what they're calling The Iron Maiden Collection. The two new figures are a bust of Eddie from Powerslave and the iconic version of Eddie as "The Trooper" from Piece of Mind.
In the video above, you can go behind the scenes with artist Casey Love as he brings the statue to life.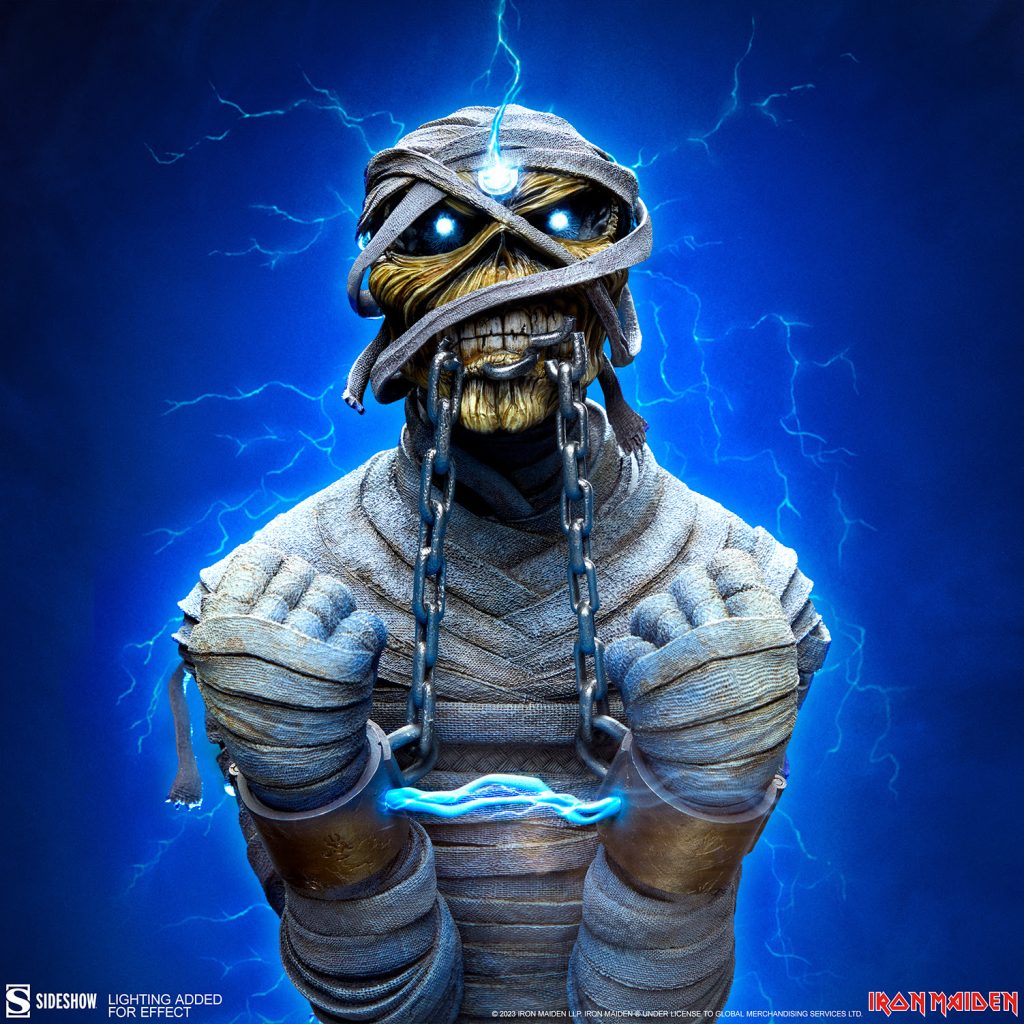 Iron Maiden's Powerslave is one of the greatest heavy metal albums ever. The album was known for the expansive tour that Iron Maiden embarked on, titled The World Slavery Tour. This Eddie captures that essence. A mummified Eddie chomps down on the chains holding him captive with blue bolts of lightning between his wrists. The bust comes with a detailed pyramid base carved with ancient effigies and hieroglyphs. It also has the iconic Iron Maiden logo and album title on the back.
The figure is inspired by the distinctive artwork from Iron Maiden's 1983 single 'The Trooper'. It's an ultra-detailed and lovingly reproduced homage to one of their most iconic artworks. This is a high-end, limited edition, and hand-painted sculpture.
Dressed in his British uniform, Eddie has a bloody saber in one hand and the tattered Union Jack in the other. This monstrous, fully sculpted figure features realistic costume detailing and expertly applied paint to bring it to life.
You can pre-order the Powerslave Eddie Bust from Sideshow here.
Pre-order The Trooper Eddie figure directly from Sideshow here.
For more on Collectibles, make sure to check back to That Hashtag Show.
Keep Reading: