Flamin' Hot is a heartwarming and inspiring story about the power of determination and perseverance. It is a reminder that anyone can achieve their dreams, no matter where they come from.
The Flamin' Hot Backstory
In her directorial debut, Eva Longoria tells the inspiring story of Richard Montañez, the self-proclaimed "Flamin' Hot Cheetos guy." Montañez was born in East Los Angeles to Mexican-American parents in the late 1950s. He was a bright and ambitious young man, but he dropped out of school in his teens to help support his family. He worked a variety of low-paying jobs, but he never gave up on his dream of making something of himself.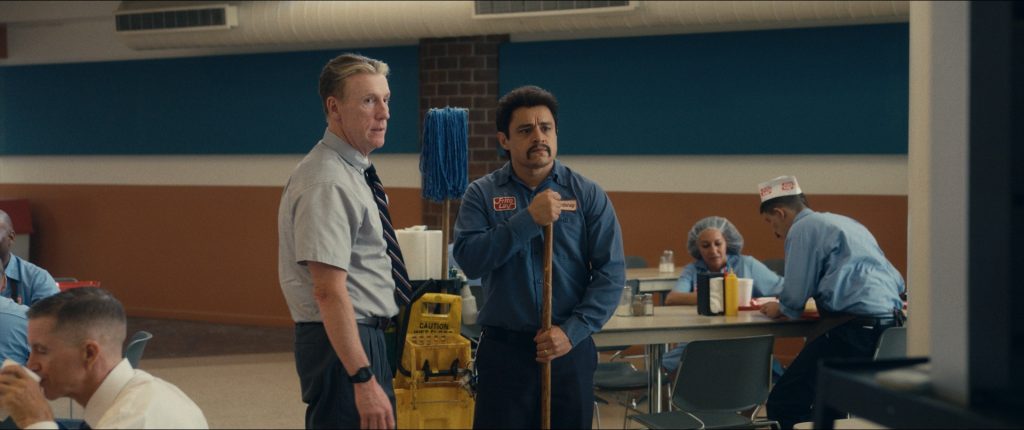 In 1976, Montañez got a job as a janitor at Frito-Lay. One day, he was working on the production line when he came up with the idea for Flamin' Hot Cheetos. He suggested the idea to his boss, but he was initially laughed at. However, Montañez was persistent, and he eventually convinced Frito-Lay to give his idea a try. Flamin' Hot Cheetos was an instant success. It became one of the most popular snacks in the world, and it helped to revitalize Frito-Lay's sales. Montañez was promoted to vice president of multicultural marketing, and he went on to become a successful businessman.
Heartwarming and funny
Jesse Garcia gave a standout performance as Richard Montañez, and Annie Gonzalez is equally inspiring as his ride-or-die partner in crime, Judy Montañez. The film is inspiring and heartwarming, with a message that will resonate with audiences of all ages and walks of life. And although the film takes some liberties with the true story of Richard Montañez, the essence of his story is what really counts. The importance of this film comes from the idea that it doesn't matter where you are from, and how your life began, you can make a difference in your small community or even in the world.
The cast is funny and endearing. Despite some of the more serious subject matter (racism, classism, social economic hardships), the film manages to keep even the hardest conversations light-hearted. Brice Gonzalez is a rising star and his adorable and perfect comedic timing as the son the young of Judy and Richard will leave a big smile on your face.

Flamin' Hot plays tribute to the Latinx experience in decades past
Whenever I hear a Cholo accent on television that is supposed to be representative of the Cholo community in Southern California I cringe a little, because those accents have historically been portrayed on screen as an over-exaggerated, cartoonish version of the Cholo accent. And it's typically been portrayed negatively in Hollywood, usually associated with criminals or people of low standing. I was automatically defensive when the film started and I heard the accent. But what Flamin' Hot manages to do lovingly is to bring that accent to light in a way that is authentic and not a stereotype. By the end of the film, I was happy to see that that part of the Latinx culture was lovingly displayed.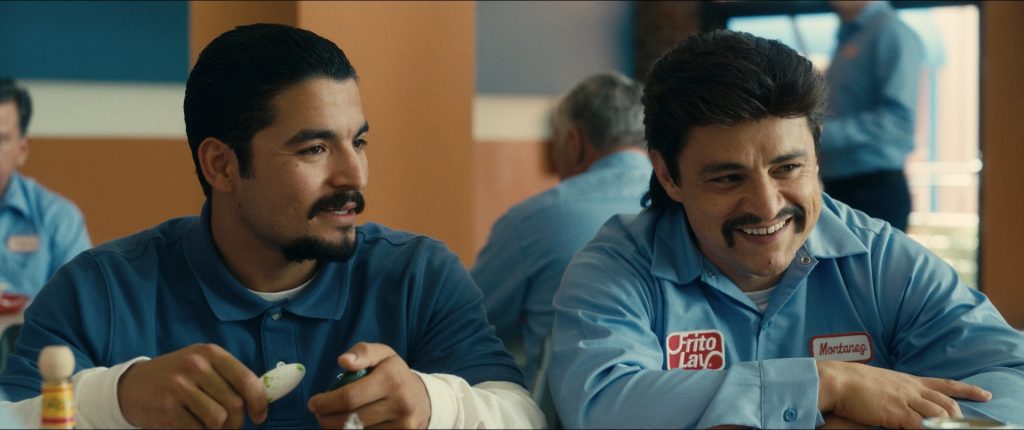 Actor Emilio Rivera, who plays the father of Richard Montanez, stated that he was judged by his looks throughout his career, and hopes the Flamin' Hot story will show Mexican-Americans in a different light. "People might say, oh, it's a Cholo movie, but no, it's not a Cholo movie," said Rivera. "He just happens to be a Cholo, you know what I'm saying? I'm a Cholo. We could dress a certain way, but we're not all killers, drug dealers, and wife-beaters."
I found the clothing, makeup, and hairstyles to have been portrayed accurately throughout the decades in the film. From the sets, props, make-up, and clothing, I brought back nostalgic memories of my childhood. All of it is displayed with warmth and love. And although the film does document Richard Montañez's rise in socioeconomic status, it never looks down on the times he was on the brink of poverty. It tells his story while honoring the Latinx experience.
Costume Designer Elaine Montalvo stated that she did extensive research to make sure she was getting it right for each one of the decades – from the 60's through the 90s – and for the Mexican-American community. Costuming and hair and make-up were important elements to communicate the passing of time. "Eva's [Longoria] original direction was to make each decade distinct in any way that each of us could visualize and contribute," explains Montalvo.
Overall I think Flamin' Hot is a lovingly told story that will resonate with all types of audiences.
Flamin' Hot begins streaming on Hulu and Disney+ June 9.

Keep Reading: