If you are a fan of Harry Potter then you probably know that his birthday is coming up on July 31. Well, this year you can celebrate Harry Potter's birthday with The Noble Collection. From chess sets to Dobby, The Noble Collection has something for just about any Potter Fan. You can check out the Harry Potter collection below.
The Creature Collection
Hogwarts Essentials
Harry Potter Favorites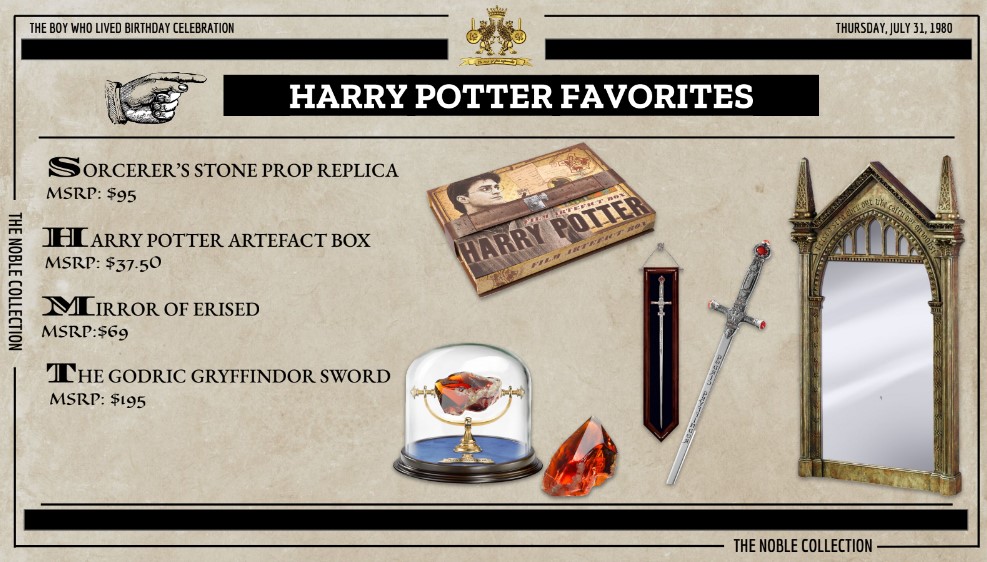 You can check out the Harry Potter Lineup by clicking here.
We Want To Hear From You
What are your thoughts on the Harry Potter lineup from The Noble Collection? Which of these are must-haves for your collection? Also, what items would you like to see in your own collection? That Hashtag Show wants to hear from you!
You can tell us your thoughts by commenting on our That Hashtag Show Facebook page. You can also let me know your thoughts by hitting me up on social media at NerdyVet574. Also, stay up to date on all the pop culture news by following us at ThatHashtagShow.com.
SEE ALSO: