Any of you readers interested in mainstream anime series like Attack on Titan, My Hero Academia, or Spy x Family? Perhaps you might like collectibles based on those anime series? Or perhaps you just like high-quality toys and other collectibles? Well, you don't have to worry about that. Crunchyroll and Jazwares have you all covered there. Or at least, they will once they have anything to sell.
Crunchyroll x Jazwares: Details
Crunchyroll is proud to announce its brand new partnership with leading global toy manufacturer Jazwares. Apparently, Jazwares plans to introduce anime collectibles based on 18 different anime series, although for now, we only have word on 5 of them for now. So what kind of anime collectibles Jazwares is planning to sell, you might ask? Well, here's a statement from them that gives us a bit of insight into that below:
Jazwares continually provides a connective tissue between pop-culture, a passionate fandom and the creation of high-quality collectibles that are highly detailed sculpts and decos. As long-time enthusiasts of the anime phenomenon, we are proud and ready to collaborate with Crunchyroll to give fans incredible experiences with collectible figures, plush, and other surprise-and-delight moments across multiple retail channels globally.

Gerhard Runken, Senior Vice President of Brand & Marketing, Jazwares
Unfortunately, we don't have any specific release date for any of these Jazwares x Crunchyroll anime merch. The closest we have is a vague release window of sometime in Summer 2024. That's the best we got so far. Tune back in to THS later to find out a more precise release date from Crunchyroll or Jazwares when we hear about it.
6 Anime Series on the Wall…
So you might be curious about which 5 anime series will be getting the Jazwares treatment. Well, Crunchyroll has given us a list of those 6 anime series for us to peruse. They've even included links to their streaming platform, official trailers, and even synopses for them just in case you have no idea what I'm talking about. You can check out that list below: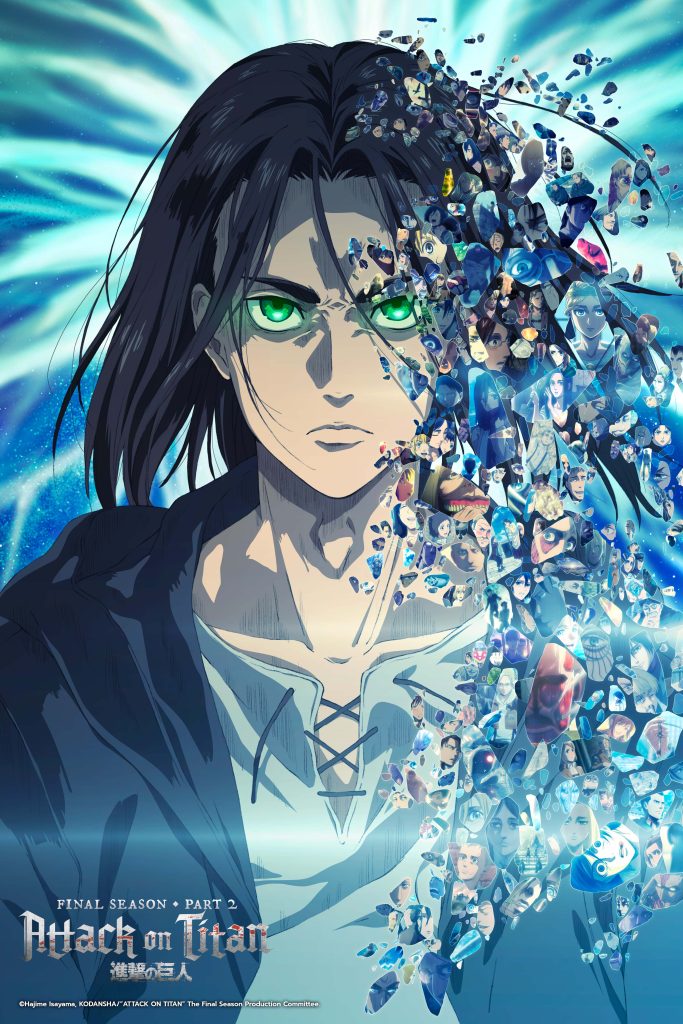 This hit dark fantasy action series follows the last remnants of humanity who were forced to retreat behind the towering walls of a fortified city to escape the massive, man-eating Titans that roamed the land outside their fortress and the heroic members of the Scouting Legion who dared to stray beyond the safety of the walls. This title also won Anime of the Year at the Crunchyroll Anime Awards in 2022.
This series, based on the widely popular and award-winning manga of the same name, follows the misadventures of Denji, a teenage boy living with a Chainsaw Devil named Pochita. Through a series of events, Denji makes a contract with Pochita and becomes the "Chainsaw Man"–a man with a devil's heart.
Named Crunchyroll Anime Awards Anime of the Year in 2021 alongside a mix of awards in 2022 including Best Action, Best Fight Scene and Best Character Design, this dark fantasy series follows the action-packed tale of a high schooler who became a curse to end a curse.
Based on the popular manga of the same name, this hit action series follows Izuku Midoriya and friends on their journey to become pro superheroes.
This 2023 Crunchyroll Anime Award Winner in 6 categories, including Best New Series and Best Comedy, is a comedic spy thriller, a heartwarming tale of a found family and an action-packed adventure with world peace at stake!