Summer blockbuster season enters full swing in June, with a ton of highly-anticipated films. Miles Morales swings back into action in Spider-Man: Across the Spider-Verse; DC finally releases The Flash; and Paramount drops Transformers: Rise of the Beasts. Plus, look out for Wes Anderson's latest pic Asteroid City and Pixar's Elemental.
Over on the TV side, the Droughtlander ends with season 7 of Outlander on Starz. Don't miss a new installment of Cruel Summer on Freeform, the return of The Bear on Hulu, and Henry Cavill's final season of The Witcher on Netflix. Star Trek: Strange New Worlds and Sex and the City series And Just Like That also premiere their sophomore seasons.
Check out our list below for the biggest June premieres across theatrical, streaming, and linear cable for movies and television.
Premiering June 1 – 7
June 1
ICARLY season 3 premiere (Paramount+)
LEGO NINJAGO: DRAGONS RISING series premiere (Netflix)
June 2
THE BOOGEYMAN film premiere (Theatrical)
FOLLOW HER theatrical premiere
LOVE ALLWAYS series premiere (Paramount+)
QUEEN OF THE UNIVERSE season 2 premiere (Paramount+)
SEARCHING FOR SOUL FOOD series premiere (Hulu)
SIMULANT film premiere (Theatrical)
SPIDER-MAN: ACROSS THE SPIDER-VERSE film premiere (Theatrical)
WITH LOVE season 2 premiere (Prime Video)
June 4
THE ERIC ANDRE SHOW season 6 premiere (Adult Swim)
JOE PICKETT season 2 premiere (Paramount+)
THE IDOL series premiere (Max)
June 5
AMERICAN NINJA WARRIOR season 15 premiere (NBC)
STARS ON MARS series premiere (Fox)
CRUEL SUMMER season 2 premiere (Freeform)
June 6
DESTINATION: EUROPEAN NIGHTS series premiere (Paramount+)
MY LITTLE PONY: MAKE YOUR MARK chapter 4 (Netflix)
June 7
ARNOLD documentary premiere (Netflix)
IT'S ALWAYS SUNNY IN PHILADELPHIA season 16 premiere (FX)
TRANSFORMERS: RISE OF THE BEASTS film premiere (Theatrical)
Premiering June 8 – 14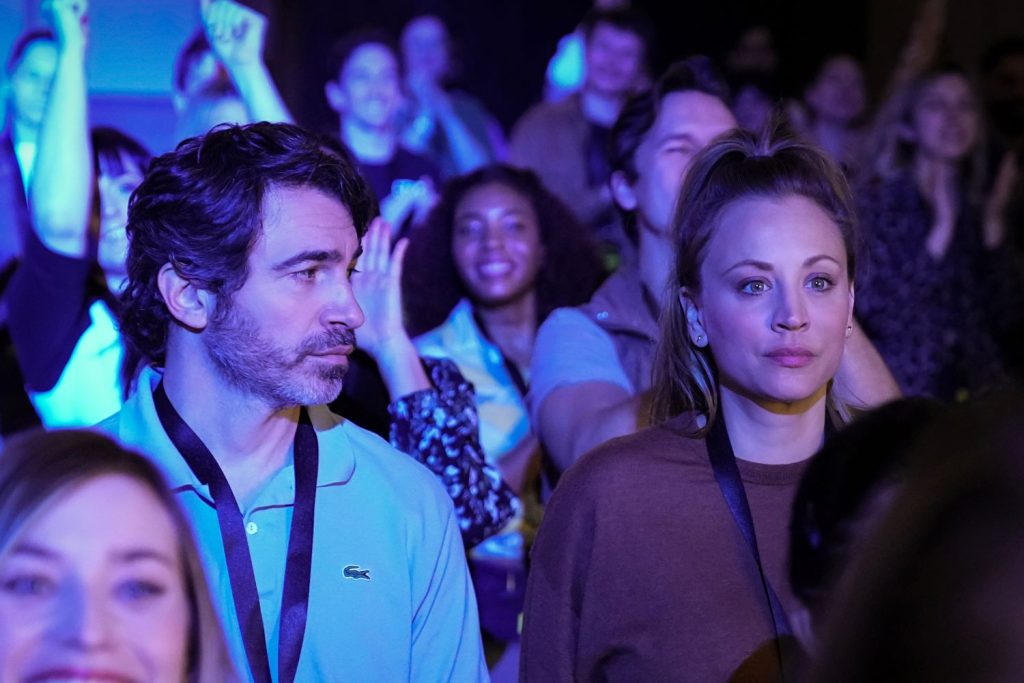 June 8
NEVER HAVE I EVER season 4 premiere (Netflix)
BASED ON A TRUE STORY series premiere (Peacock)
June 9
THE ANGRY BLACK GIRL AND HER MONSTER film premiere (Theatrical)
THE CROWDED ROOM series premiere (Apple TV+)
FLAMIN' HOT film premiere (Theatrical)
HUMAN RESOURCES season 2 premiere (Netflix)
MENDING THE LINE film premiere (Theatrical)
TEX MEX MOTORS series premiere (Netflix)
THIS WORLD CAN'T TEAR ME DOWN series premiere (Netflix)
June 11
THE TONY AWARDS (CBS)
June 13
AMY SCHUMER: EMERGENCY CONTACT special premiere (Netflix)
LOVE & HIP HOP ATLANTA season 11 premiere (MTV)
June 14
THE WONDER YEARS season 2 premiere (ABC)
OUR PLANET II documentary premiere (Netflix)
TEMPTATION ISLAND season 5 premiere (USA)
THE FULL MONTY series premiere (Hulu)
Premiering June 15 – 21
June 15
STAR TREK: STRANGE NEW WORLDS season 2 premiere (Paramount+)
June 16
ASTEROID CITY film premiere (Theatrical)
THE BLACKENING film premiere (Theatrical)
ELEMENTAL film premiere (Theatrical)
EXTRACTION 2 film premiere (Netflix)
THE FLASH film premiere (Theatrical)
OUTLANDER season 7 premiere (Starz)
June 19
THE GREAT AMERICAN RECIPE season 2 premiere (PBS)
TAKE CARE OF MAYA documentary premiere (Netflix)
June 21
BREAK POINT: PART 2 documentary premiere (Netflix)
LA FIRE & RESCUE series premiere (NBC)
MAD HEIDI film premiere (Theatrical)
Premiering June 22 – 30
June 23
CARPOOL KARAOKE: THE SERIES season premiere (Apple TV+)
CATCHING KILLERS season 3 docuseries premiere (Netflix)
KING OF CLONES documentary premiere (Netflix)
NO HARD FEELINGS film premiere (Theatrical)
THE PERFECT FIND film premiere (Netflix)
June 26
CLAIM TO FAME season 2 premiere (ABC)
THE BACHELORETTE season 20 premiere (ABC)
June 28
GROWN-ISH season 6 premiere (Freeform)
HIJACK series premiere (Apple TV+)
MUSCLES & MAYHEM: AN UNAUTHORIZED STORY OF AMERICAN GLADIATORS documentary premiere (Netflix)
June 29
THE CHASE season 4 premiere (ABC)
GENERATION GAP season 2 premiere (ABC)
PRESS YOUR LUCK season 5 premiere (ABC)
THE WITCHER season 3 volume 1 premiere (Netflix)
June 30
JACK RYAN season 4 premiere (Prime Video)
NIMONA film premiere (Netflix)
Keep Reading: