A little over a year after its opening, Disney has announced the Star Wars: Galactic Starcruiser is shutting down. The two-day hotel experience first opened its doors in March 2022. The final voyage of the Starcruiser will embark on September 28. This news certainly comes as a shock given the hotel has only been open for a year. The Galactic Starcruiser experience did receive some of the highest guest ratings in the history of Disney World. It also received acclaim from the industry, earning a Thea Award for outstanding achievement in the themed entertainment space. However, since its opening, the experience has had issues regarding its high cost that put the experience out of reach for a lot of fans. The average cost was around $4,800 for a two-guest stay and $6,000 for family packages.
STATEMENT FROM DISNEY
Star Wars: Galactic Starcruiser is one of our most creative projects ever and has been praised by our guests and recognized for setting a new bar for innovation and immersive entertainment. This premium, boutique experience gave us the opportunity to try new things on a smaller scale of 100 rooms, and as we prepare for its final voyage, we will take what we've learned to create future experiences that can reach more of our guests and fans.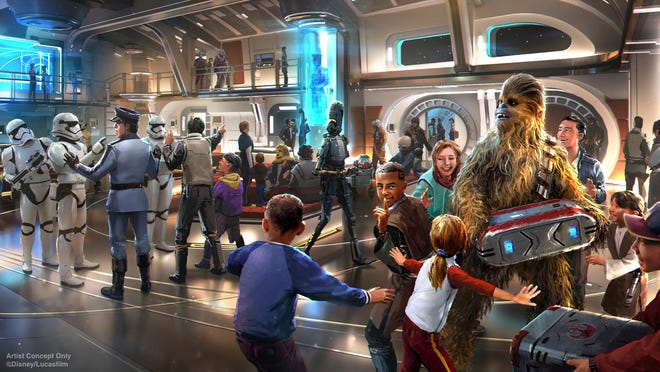 Disney has stated that anyone who already has a booked voyage on or after September 30 will be prioritized so they can discuss their options or modify plans. New bookings will also be temporarily paused and will reopen on May 26. So anyone wanting to experience the Starcruiser still has a chance to get a reservation before the end. There has been no official word on what may become of the Starcruiser facility, perhaps there is hope for it to be reused for some other kind of Star Wars experience in the future. Hopefully, Disney is able to learn from this and work to produce something new that fits better into the budgets of Star Wars fans.
WE WANT TO HEAR FROM YOU
Sound off and tell us what you think! Are you disappointed about the closure of the Galactic Starcruiser? Did you ever get a chance to visit the Galactic Star Cruiser? That Hashtag Show wants to hear from you.
You can tell us your thoughts by leaving a comment below. You can also find me on Twitter at TheIndianaSlone. Be sure to stay up to date on all your Star Wars news by following us at ThatHashtagShow.com.
KEEP READING: