Fans of Netflix's hit film EXTRACTION will not want to miss this. Today, Netflix revealed the main trailer for the upcoming EXTRACTION 2 release. Starring Chris Hemsworth, Golshifteh Farahani, Tornike Gogrichiani, Adam Bessa, Daniel Bernhardt, Tinatin Dalakishvili, and Olga Kurylenko; EXTRACTION 2 will release on Netflix on June 16, 2023. You can check out the official trailer and details below.
EXTRACTION 2
Chris Hemsworth returns as Tyler Rake in EXTRACTION 2, the sequel to Netflix's blockbuster action film EXTRACTION. After barely surviving the events of the first movie, Rake is back as the Australian black ops mercenary, tasked with another deadly mission: rescuing the battered family of a ruthless Georgian gangster from the prison where they are being held.
Hemsworth reunites with director Sam Hargrave, with Joe and Anthony Russo's AGBO producing and Joe Russo writing. Golshifteh Farahani reprises her role from the first film, with Adam Bessa, Olga Kurylenko, Daniel Bernhardt and Tinatin Dalakishvili also co-starring.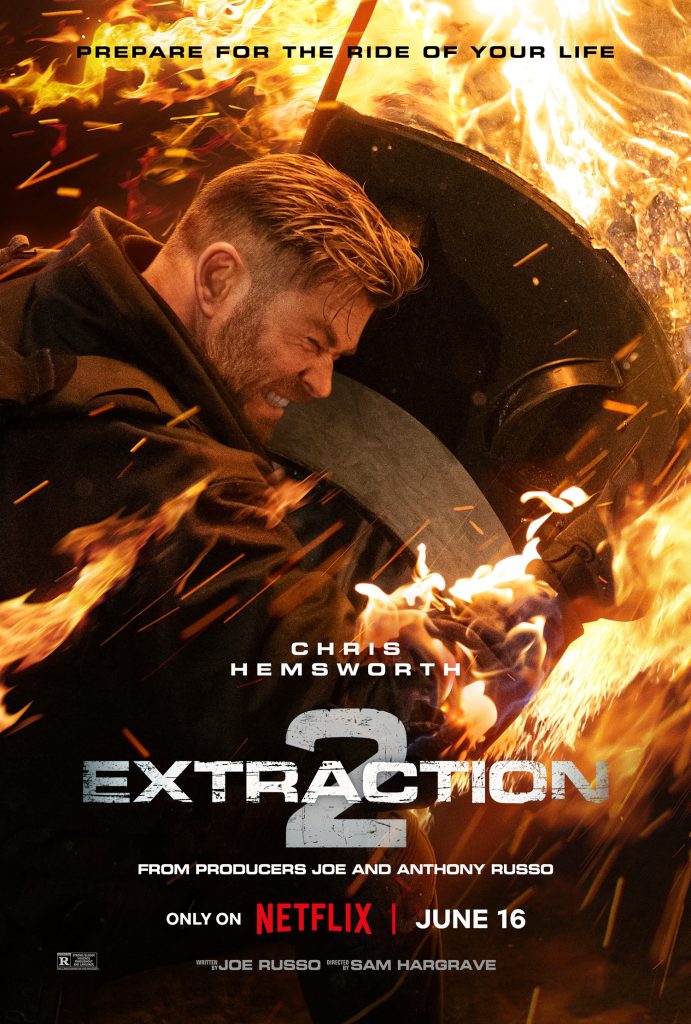 This is a sequel to the first film that was based on the graphic novel 'Ciudad' by Ande Parks, from a story by Ande Parks, Joe Russo & Anthony Russo, with illustrations by Fernando León González. EXTRACTION 2 is produced by Anthony Russo, Joe Russo, Mike Larocca, Angela Russo-Otstot, Chris Hemsworth, Patrick Newall and Sam Hargrave, with Jake Aust, Benjamin Grayson, Steven Scavelli, Christopher Markus and Stephen McFeely as executive producers
You can also find out more about EXTRACTION 2 by heading over to www.netflix.com/Extraction2.
WE WANT TO HEAR FROM YOU
Are you excited about Netflix's EXTRACTION 2? Is this a must-watch for you? Also, what are your thoughts on the new trailer? That Hashtag Show wants to hear from you!
You can tell us your thoughts by leaving a comment on our That Hashtag Show Facebook page. You can also let me know your thoughts by hitting me up on social media at NerdyVet574. Also, stay up to date on all the pop culture news by following us at ThatHashtagShow.com.
Source: Netflix