Issue #108 of the Mighty Morphin Power Rangers comic will apparently finally answer the question of who The Vessel is. No really, who is this guy anyways? Well, don't worry about that. BOOM! Studios is here to help us out with this question…as soon as they release this comic book issue.
Mighty Morphin Power Rangers #108: Details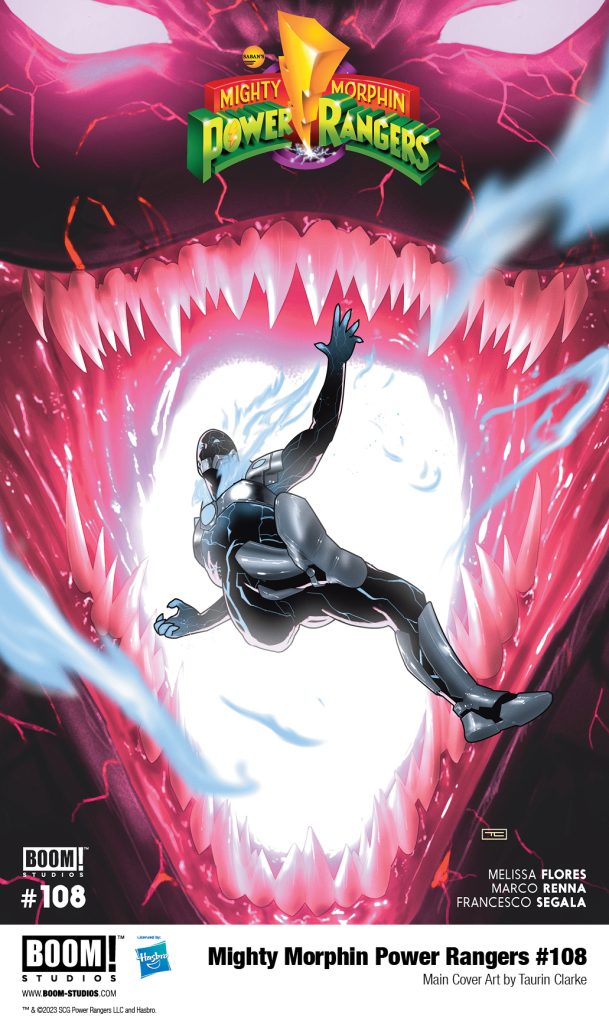 BOOM! Studios is proud to give us a first look at Mighty Morphin Power Rangers #108: the latest issue in their long-running Power Rangers comic book series. To start with: let's take a look at the crew behind the comic. Melissa Flores (Power Rangers, The Dead Lucky) is the writer behind this comic, with Marco Renna (Mighty Morphin, Power Rangers) as the artist, Francesco Segala (House of Slaughter, The Expanse) and Gloria Martinelli as the colorists, and Ed Dukeshire (The Woods, Irredeemable) as the letterer. The comic also features main cover art by Taurin Clarke (Miles Morales: Spider-Man), with variant cover art by Bon Bernardo (Mighty Morphin) and Suspiria Vilchez (Stuff of Nightmares).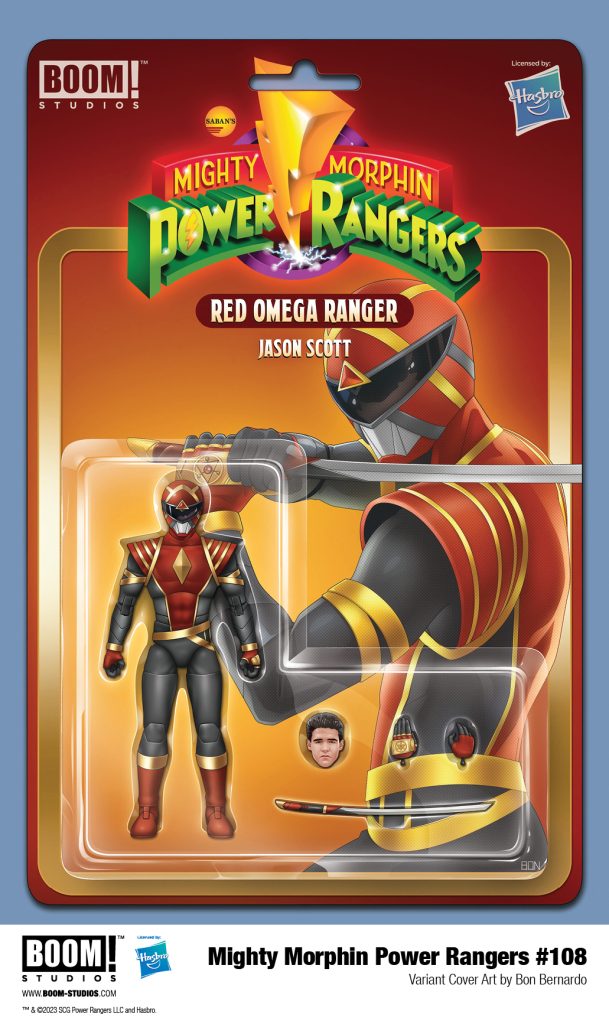 As for what Mighty Morphin Power Rangers #108 is about? Well, BOOM! Studios has an official synopsis for us as a teaser there. You can check it out below:
Set in the past, Rita retrieves the mysterious Vessel with one of her close allies, who is shocked to discover The Vessel's true identity! In a chain of emotional events, The Vessel himself will have to contend with where his allegiance will lie in the end. Will he be friend or foe for the Mighty Morphin Power Rangers?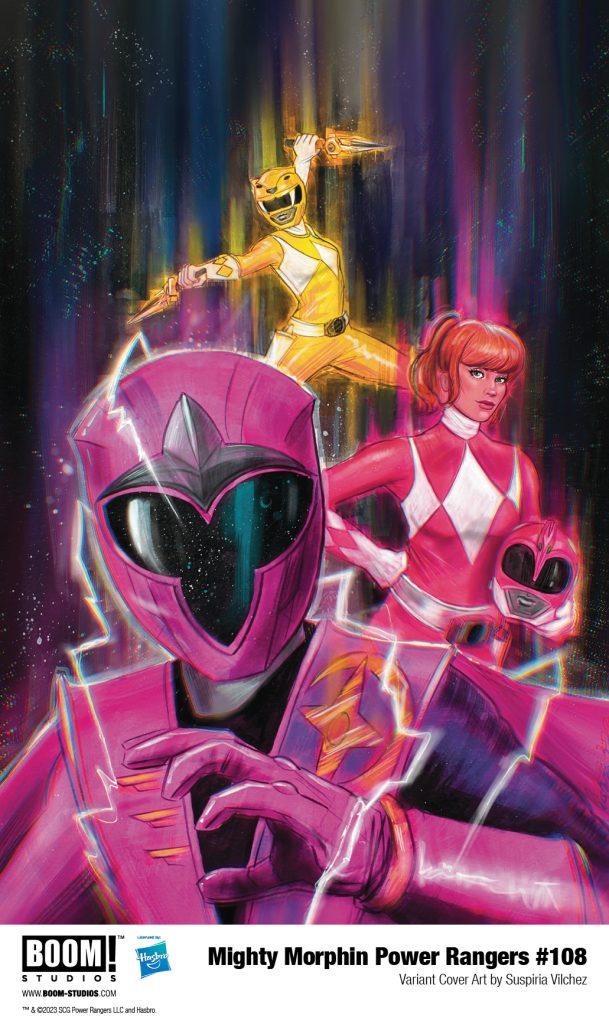 Mighty Morphin Power Rangers #108 will go on sale on May 17, 2023. You can purchase it at your local comic book shop or at the BOOM! Studios webstore. Or if you don't mind the digital version, then you can download it on that date from content providers like comiXology, iBooks, Google Play, and Kindle.
Preview Pages!
Wait, we're not finished yet, and neither is BOOM! Studios! As it turns out, they have a couple of preview pages for Mighty Morphin Power Rangers #108 as one last teaser for us today. You can check them out below: