Shudder is the preeminent horror streaming service with many shows, movies, and documentaries. In June they're bringing several new premieres to the service and legacy content from across filmmaking. Check out the June 2023 highlights below for Shudder!
Brooklyn 45 *Shudder Premiere*
Writer & Director: Ted Geoghegan
Cast: Anne Ramsey, Ron E. Rains, Jeremy Holm, Larry Fessenden, Ezra Buzzington, Kristina Klebe
Language: English
Synopsis: Five military veterans, best friends since childhood, gather together to support their troubled host, and the metaphoric ghosts of their past become all-too-literal.
Streaming On June 9th
Quicksand *Shudder Premiere*
Director: Andres Beltran
Writer: Matt Pitts
Cast: Carolina Gaitan, Allan Hawco
Language: English
Synopsis: An American couple, on the brink of divorce, travel to Colombia for a work conference. While on a hike through the rainforest, a storm causes them to become trapped in a pit of quicksand. Unable to move, it becomes a struggle for survival as they battle the elements of the jungle and a venomous snake, in order to escape.
Streaming on June 23rd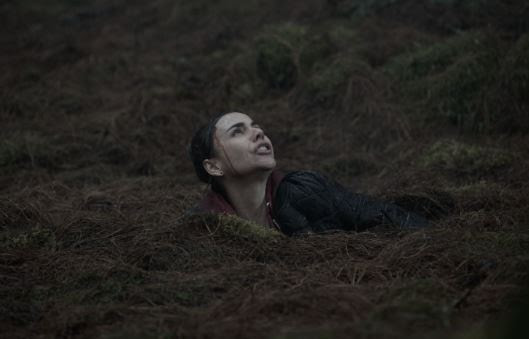 Children of the Corn
Writer & Director: Kurt Wimmer
Cast: Elena Kampouris, Kate Moyer, Callan Mulvey, Bruce Spence
Language: English
Synopsis: Possessed by a spirit in a dying cornfield, twelve-year-old Eden recruits the other children in her small town to rise up and take control. Tired of having to pay the price for their parents' mistakes, Eden leads the kids on a bloody rampage, killing the adults and anyone who opposes her. With all the adults jailed or dead, it comes down to one high schooler who won't go along with the plan and becomes the town's only hope of survival.
Streaming on June 30th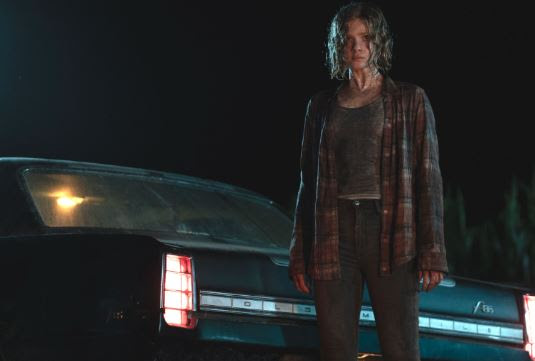 Shudder Resurrected *Titles New To Shudder*
Streaming June 1st
An American Werewolf In London (1981)
Director & Writer: John Landis
Cast: David Naughton, Jenny Agutter, Griffin Dunne
Language: English
Synopsis: David (David Naughton) and Jack (Griffin Dunne), two American college students, are backpacking through Britain when a large wolf attacks them. David survives with a bite, but Jack is brutally killed. As David heals in the hospital, he's plagued by violent nightmares of his mutilated friend, who warns David that he is becoming a werewolf. When David discovers the horrible truth, he contemplates committing suicide before the next full moon causes him to transform from man to murderous beast.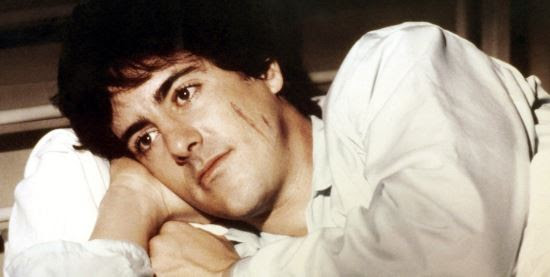 Ginger Snaps (2000)
Director: John Fawcett
Writer: John Fawcett, Karen Walton, Karen Walton
Cast: Emily Perkins, Katharine Isabelle
Language: English
Synopsis: The story of two outcast sisters, Ginger (Katharine Isabelle) and Brigitte (Emily Perkins), in the mindless suburban town of Bailey Downs. On the night of Ginger's first period, she is savagely attacked by a wild creature. Ginger's wounds miraculously heal but something is not quite right. Now Brigitte must save her sister and save herself.
Ginger Snaps 2 (2004)
Director: Brett C. Sullivan
Writer: Megan Martin
Cast: Emily Perkins, Katharine Isabelle
Language: English
Synopsis: A patient (Tatiana Maslany) at a rehabilitation center tries to prevent a young woman (Emily Perkins) from transforming into a werewolf.
The Howling (1981)
Director: Joe Dante
Writer: Gary Brandner, John Sayles, Terence H. Winkless
Cast: Dee Wallace, Patrick Macnee, Dennis Dugan
Language: English
Synopsis: In Los Angeles, television journalist Karen White (Dee Wallace) is traumatized in the course of aiding the police in their arrest of a serial murderer. Her doctor recommends that she attend an isolated psychiatric retreat led by Dr. George Waggner (Patrick Macnee). But while Karen is undergoing therapy, her colleague Chris (Dennis Dugan), investigates the bizarre circumstances surrounding her shock. When his work leads him to suspect the supernatural, he begins to fear for Karen's life.
Howling II: Your Sister Is A Werewolf (1986)
Director: Philippe Mora
Cast: Christopher Lee, Annie McEnroe, Sybil Danning
Language: English
Synopsis: After his sister is turned into a werewolf and subsequently killed, Ben White (Reb Brown) decides to help the enigmatic Stefan Crosscoe (Christopher Lee) fight the growing population of lupine monsters, along with the lovely Jenny Templeton (Annie McEnroe). Traveling to Transylvania, Ben, Jenny and Crosscoe attempt to hunt down the powerful werewolf queen, Stirba (Sybil Danning), and must face her furry followers, as well as other supernatural forces.
Streaming On June 5th
Calvaire (2004)
Director: Fabrice Du Welz
Writer: Fabrice Du Welz, Romain Protat
Cast: Laurent Lucas, Jackie Berroyer, Philippe Nahon
Language: French
Synopsis: A stranded singer falls victim to a dangerously unhinged innkeeper who is determined to keep him captive.
Streaming On June 12th
The Devil's Candy (2015)
Director: Sean Byrne
Writer: Sean Byrne
Cast: Ethan Embry, Shiri Appleby, Pruitt Taylor Vince
Language: English
Synopsis: A struggling painter is possessed by satanic forces after he and his family move into their dream home.
Streaming On June 19th
Baskin (2015)
Director: Can Evrenol
Writer: Can Evrenol, Ercin Sadikoglu, Cem Ozuduru, Ogulcan Eren Akay
Cast: Gorkem Kasal, Ergun Kuyucu, Mehmet Cerrajoglu
Language: Turkish
Synopsis: Policemen (Gorkem Kasal, Ergun Kuyucu) face a night of horror in a subterranean labyrinth after answering a distress call.
Streaming On June 26th
Home Movie (2008)
Director: Christopher Denham
Writer: Christopher Denham
Cast: Adrian Pasdar, Cady McClain, Amber Joy Williams, Austin Williams
Language: English
Synopsis: Handsome pastor David Poe (Adrian Pasdar) and his psychologist wife, Clare (Cady McClain), have just relocated to Upstate New York with their young children, twins Jack (Austin Williams) and Emily (Amber Joy Williams). When Halloween inspires bizarre behavior in the twins, the Poes begin documenting their struggle to regain control over the children as their idyllic family life is torn apart by sociopathic — and increasingly violent — behavior.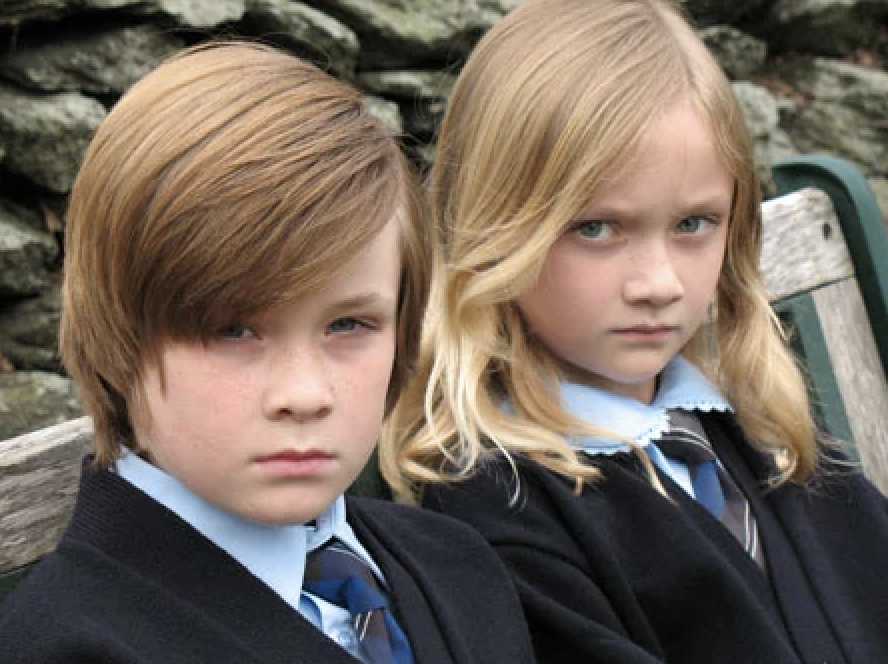 The Last Drive-In Season Five Part Two
The Last Drive-In With Joe Bob Briggs takes a break from season five and continues it's run in Mid-June. More details incoming.
That's it for Shudder's offerings for the month of June for films!
For more on Horror, make sure to check back to That Hashtag Show.
Keep Reading: