Dom Toretto and the Fast Family return next month for a new installment in the Fast and Furious saga. The penultimate chapter, titled Fast X, promises to fire on all cylinders.
"You've never seen a movie like this," star Vin Diesel teases in a new behind-the-scenes promo for the film.
Fast X introduces a new villain, Dante (played by Jason Momoa). His determination and personal vendetta against the Toretto Team will off-balance our favorite characters and leave them facing challenges like never before.
But while Dante mixes things up, fans will still get a taste of the familiar in this film. Director Louis Leterrier also promises the movie will go back the original Fast and Furious roots. 
Watch Leterrier, Diesel, and the rest of the cast discuss what to expect from Fast X in this new clip:
About Fast X
The end of the road begins.
Fast X will soon launch the final chapters of one of cinema's most storied and popular global franchises.
Over many missions and against impossible odds, Dom Toretto (Vin Diesel) and his family have outsmarted, out-nerved and outdriven every foe in their path. Now, they confront the most lethal opponent they've ever faced. A terrifying threat emerges from the shadows of the past, fueled by blood revenge, and determined to shatter this family and destroy everything—and everyone—that Dom loves, forever.
In 2011's Fast Five, Dom and his crew took out nefarious Brazilian drug kingpin Hernan Reyes and decapitated his empire on a bridge in Rio De Janeiro. What they didn't know was that Reyes' son, Dante (Aquaman's Jason Momoa), witnessed it all and has spent the last 12 years masterminding a plan to make Dom pay the ultimate price.
Dante's plot will scatter Dom's family from Los Angeles to the catacombs of Rome, from Brazil to London and from Portugal to Antarctica. New allies will be forged and old enemies will resurface. But everything changes when Dom discovers that his own 8-year-old son is the ultimate target of Dante's vengeance.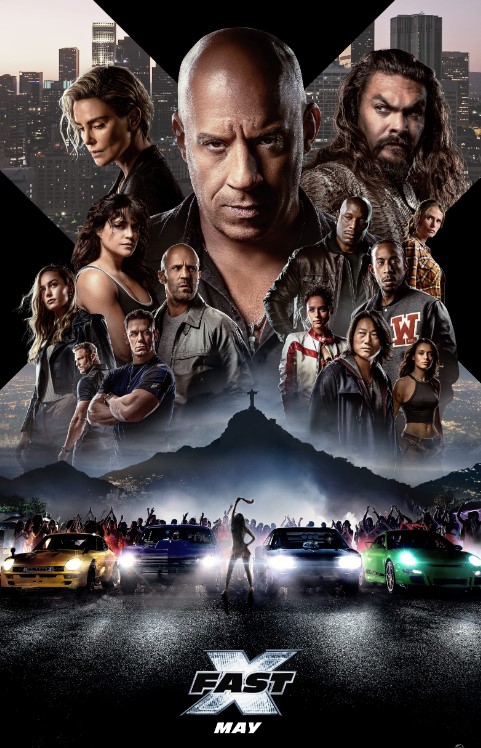 Fast X premieres in theaters in May 19. Until then, check back to THS for more Fast Family updates.
So, what do you want to see in the new Fast & Furious flick? Let us know in the comments below.
Keep Reading: